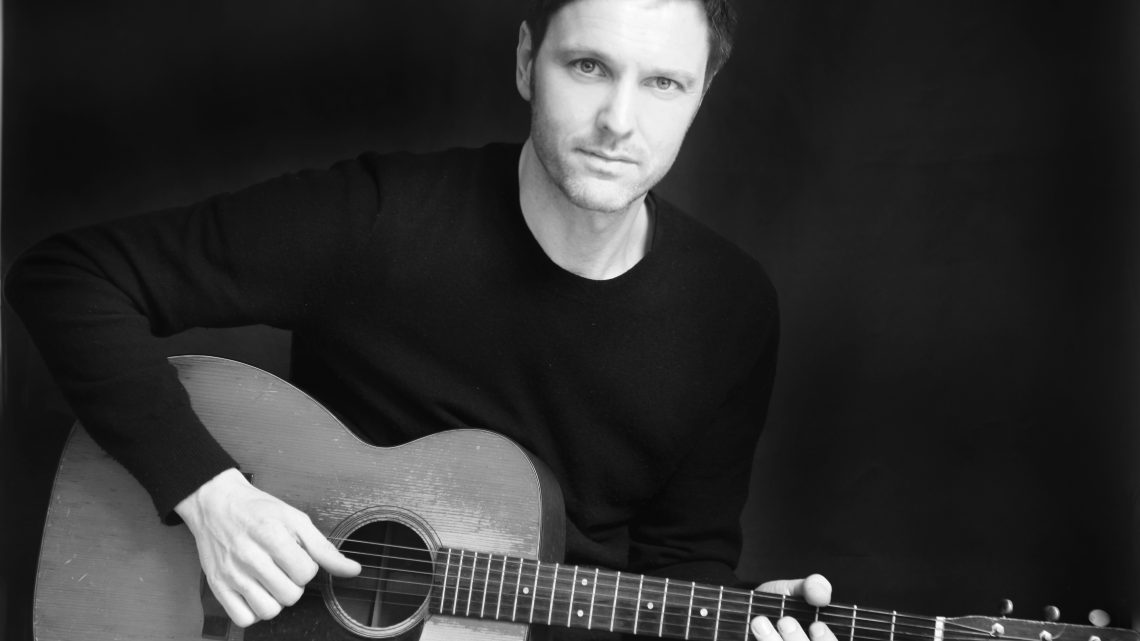 Adam Norsworthy Puts Together 'Supergroup' for New Solo Album and Debuts First Video for Epic Sounding Blues Ballad
24th September 2021
Adam Norsworthy has brought together some of the finest & most respected musicians from the UK's blues rock scene to back him on his new solo album, Infinite Hotel.
Adam is one of the most established, versatile and widely known faces on the UK scene, having been the front man (singer, guitarist, primary songwriter) of The Mustangs for 20 years, as well as guitarist and songwriter in the highly regarded Milk Men. He is also a critically acclaimed singer-songwriter solo artist.
For his fourth solo album, due out on March 4th, 2022, Adam is backed by a core band built around some of the UK's best musicians. The album features Oli Brown (bass, guitar), Bennett Holland (keyboards), Rich Young (piano) and Wayne Proctor (drums). Proctor, who has garnered as much acclaim for his House of Tone audio credentials as his multi-British Blues Awards drumming, also produced and mixed the album.
The music on Infinite Hotel blends rock, blues, pop & folk. The epic sounding blues ballad In Time I Will Forget You is the first single from the album, and is released today, 24th September.
 "I felt the song was almost like a bluesy James Bond theme tune," says Adam "so I wanted one of those Bond dancing-girl silhouettes in my video too. The rest of the visuals are true to the lyrics… how the passing of deep time will one day distinguish everything that has ever grown or been built, everything that has ever been created, felt or thought.
Some people may feel that this is a depressing thought, I know others find it oddly comforting. I'm undecided myself, so I just make as much music as I can before the decay begins!"
Of Adam's own bands, The Mustangs are four-time British Blues Award nominees and one of the most-established and respected blues rock bands in the UK. The Milk Men recently had national chart success when their latest album Deliverance broke into the Top 40 albums on The Amazon Chart.
Adam's solo work, showcasing a more reflective side of the multi-faceted artist, has seen huge critical acclaim. His 2016 album Rainbird was named singer-songwriter album of the year by various music websites.
The songs on Infinite Hotel explore themes of love, loss, mortality, the environment, and the human need to explore the cosmos and find not only meaning to life, but a new home – perhaps even a series of 'hotel' planets to be inhabited, one after the other, until the universe itself dies.
"There are such big themes on this album that it needed a big sound, and we have got that "states Adam. "But it still boils down to the essential essence of a voice, a story and a guitar; critically, the intimacy is still there amidst the huge soundscapes of the songs."
The pedigree of musicians on Infinite Hotel is peerless, with the various contributors having played with both established and legendary blues and blues rock acts including King King, Laurence Jones, John Mayall and many others
Adam's three previous solo albums are Love & Wine (2014), Rainbird (2016) and The Circus Moon (2018). He has also developed quite the partnership with Wayne Proctor, having made six albums together, including House of Tone involvement with The Mustangs (production) and The Milk Men (mixing). 
Adam Norsworthy has played all over the UK including festival slots at Glastonbury, Cambridge Rock Festival, Isle of Wight, Maryport, Upton, Cropredy, Linton, Margate Rhythm'n'Rock, Swanage Blues Festival, Nantwich Jazz 'n' Blues Festival and Skegness Great British Blues Rock Weekend.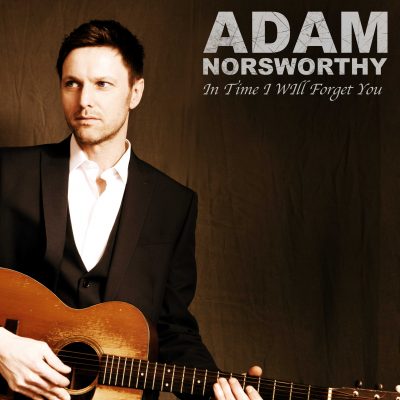 In Time I Will Forget You is now available to download or stream on all digital platforms.
BUY/STREAM NOW