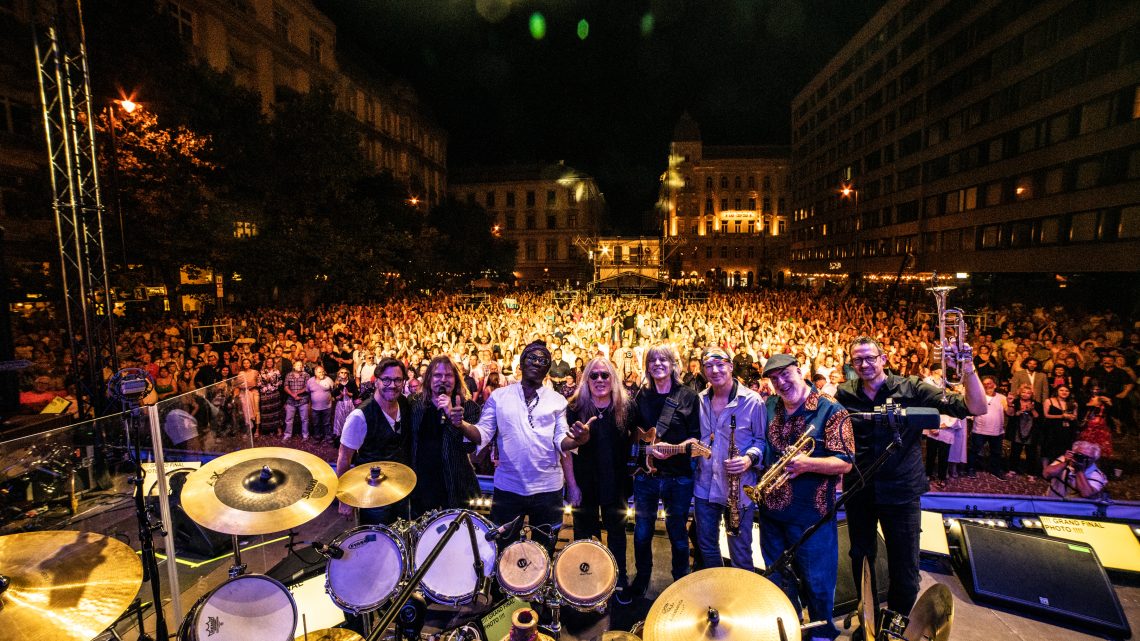 Mandoki Soulmates release 'Utopia For Realists: Hungarian Pictures'
24th September 2021
0
By
John Deaux
Mandoki Soulmates' brand-new expanded version of the 'Hungarian Pictures' suite, released under the title 'Utopia For Realists: Hungarian Pictures' is out now. Today the band have also shared the new video for 'The Torch'.
Leslie Mandoki comments: "It is about generational justice. We will only master the global challenges – pandemic, financial and economic crisis, migration and integration, climate change – if we overcome the divisions across all borders, the old rebels and the young rebels together."
At the end of August, thousands of enthusiastic fans celebrated the stage return of the Mandoki Soulmates in front of St. Stephen's Basilica in the heart of Budapest, where they performed 'Utopia For Realists: Hungarian Pictures' in full, ahead of its release in September. After the pandemic break, this was the legendary band's first performance since their show at the Berlin Concert Hall to celebrate the 30th anniversary of the fall of the Berlin Wall.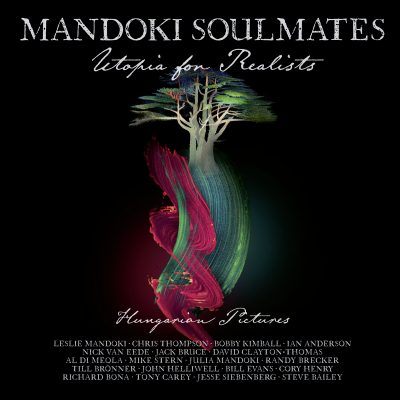 Alongside the original remixed and remastered music, a brand new Blu-ray audio-visual album is part of the package, combining the recording of the concert film of the 30th anniversary of the fall of the Berlin Wall with an impressive cinematic realization of the individual musical episodes. It also provides exclusive insights behind the scenes of the Soulmates production live and in the studio, a "making of". The album is also available as a standalone Gatefold 2LP+CD+LP-Booklet, and a standard CD jewelcase. Order now here: https://mandokisoulmates.lnk.to/UtopiaForRealists-HungarianPictures
On 'Utopia For Realists: Hungarian Pictures', Leslie Mandoki plays together with Ian Anderson (Jethro Tull), Jack Bruce (Cream), Nick van Eede (Cutting Crew), Chris Thompson (Manfred Mann's Earth Band), Bobby Kimball (Toto), David Clayton-Thomas (Blood, Sweat and Tears),
John Helliwell (Supertramp), Al di Meola, Mike Stern, Randy Brecker, Till Brönner, Bill Evans, Cory Henry, Richard Bona, Tony Carey (Ritchie Blackmores Rainbow), Jesse Siebenberg (Supertramp), Steve Bailey, and Julia Mandoki.
Mandoki Soulmates staged a global live stream event earlier this year which has achieved over half a million plays on Youtube and over 700.000 on Germany's leading TV channel ARD since its release. Watch it in full here: https://youtu.be/gDDpdhuC4Rg  
MANDOKI SOULMATES Online:
www.facebook.com/mandoki.soulmates 
www.instagram.com/themandokisoulmates/
www.youtube.com/channel/UCNfanei2WBdqOS_73uua4Xw 
INSIDEOUTMUSIC Online:
www.facebook.com/insideoutmusic
www.youtube.com/user/InsideOutMusicTV  
www.instagram.com/insideoutmusic/  
How useful was this post?
Click on a thumb to rate it!
Average rating 5 / 5. Vote count: 1
No votes so far! Be the first to rate this post.
Related
About the author
Some say Yank My Doodle, It's A Dandy! is a biographical movie based on John. Some have even said that his favorite artist is Chesney Hawke! All we really know is he sleeps inside out and his hair tastes like candy floss.