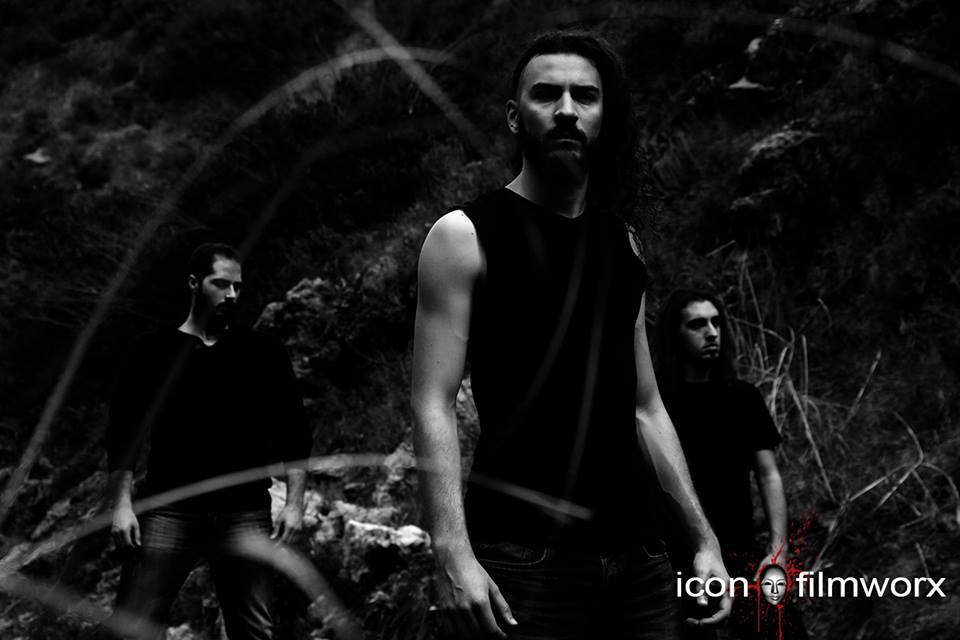 Aetherian: New Album Interview
5th August 2016
0
By
Fraser
I was able to grab up-and-coming Greek melo-death stars Aetherian for a quick chat! Have a read below!
All About The Rock: Hey guys – thanks for taking the time to chat to me today! I hope everyone is well in the Aetherian camp?
Aetherian: Everything fine, thanks for the invitation!
AATR: For anyone not familiar with Aetherian and your music, can you introduce yourself for me please?
Aetherian: We started as a project on 2013, released some singles and an EP by 2015 and we are now almost on full lineup and working on our first full length album.
AATR: It has been just over a year since you released your debut EP, Tales Of Our Time – how has the EP cycle treated you, and what was the response like?
Aetherian: It was the beginning for us. We were working on it for quite some time and we enjoyed it to the last second. Since we didn't performe live at the time, most of the comments we received was through the internet. Lots of zines were interested and did some reviews and we were also trying to reach out to more people through social media. It truly was amazing seeing people from all over the world sending us positive feedback.
AATR: You recently released a single, The Rain – how has the response been to that?
Aetherian: The response is the biggest we ever got so far. I think it's our best song up until now.
AATR: I saw last week that you signed with Lifeforce Records – congratulations! How did that come about?
Aetherian: Lifeforce got in touch with us and showed interest. We talked about it, found mutual ground and we signed. That's it!
AART: And how is the progress on your debut album going? When can we expect some more news on it?
Aetherian: We are working on it steadily. We have plenty of material at the moment, you can expect more news in winter.
AATR: Can we expect The Rain to feature on the album?
Aetherian: Yeah, you can definitely expect that!
AATR: What influences your music, both other bands and aspects outside of music?
Aetherian: All the well-known artists of the genre mainly from Sweden, Finland and the rest of the world. We listen to both old-school and newer bands. Also we enjoy listening to, and we are certainly influenced by, traditional music of our country. Outside music, nature is always an inspiration.
AATR: Can you talk us through some of the lyrical themes you enjoy exploring?
Aetherian: Most of the songs have references to nature but in a poetic way, while others are more straight forward. In general the basic lyrical themes are the different esoteric perspectives of oneself or the world around us. The lyrics of The Rain for example are about the metaphorical change of seasons in a person's emotional state. "Dreary Voices" is a song about those people that have lost themselves and only find salvation in the hands of divine power. Though sometimes the lyrics are a bit dark and melancholic I think they leave a positive note in the end.
AATR: Are there any lyrical concepts planned for the new album?
Aetherian: We haven't planned anything specific yet but we have some ideas. The overall lyrical concept changes a bit and we are going to include different aspects we didn't have before.  Some lyrics are going to be darker and more death metal influenced while others more cheerful and optimistic. We will see how this will evolve.
AATR: What is metal scene like in Greece?
Aetherian: What's really awesome about being a part of the Greek metal scene is that that there are so many great bands around in all different genres working in solidarity and they are passionate about what they do. It's really great to have people around you with whom you share the same dreams.
AATR: You have a very Scandinavian sound, are there many bands of the same style in your home country?
Aetherian: No they aren't! We only can think a few! The most popular band is Nightrage but guitarist is in Sweden now haha!
AATR: Have you got any plans to tour in the near feature? Can we expect you on UK shores anytime soon?
Aetherian: No plans yet, though we hope we will be soon!
AATR: What does the future hold for Aetherian?
Aetherian: Full length coming out on 2017, then try to do as many shows as we can, and travel the world as much!
AATR: Are there any underground bands you are really enjoying at the moment, both in Greece and worldwide?
Aetherian: Of course! From Greece : The Shadeless Emperor, Revolted Masses, Still Falling, Amken, and Mortal Torment to name a few. Worldwide : Countless Skies, Eternal Storm, Aephanemer, and Enshine.
AATR: Thanks for your time today! Before you go, have you any parting messages for our readers?
Aetherian: Many thanks for supporting the scene and keeping the music alive!
Be sure to check Aetherian out on Facebook, and order their debut ep, Tales of our Times!
How useful was this post?
Click on a thumb to rate it!
Average rating 0 / 5. Vote count: 0
No votes so far! Be the first to rate this post.
Related
About the author
This bearded wildman from North of the wall survives the harsh ever-present winter of Scotland on a healthy diet of thrash, death metal and beer.