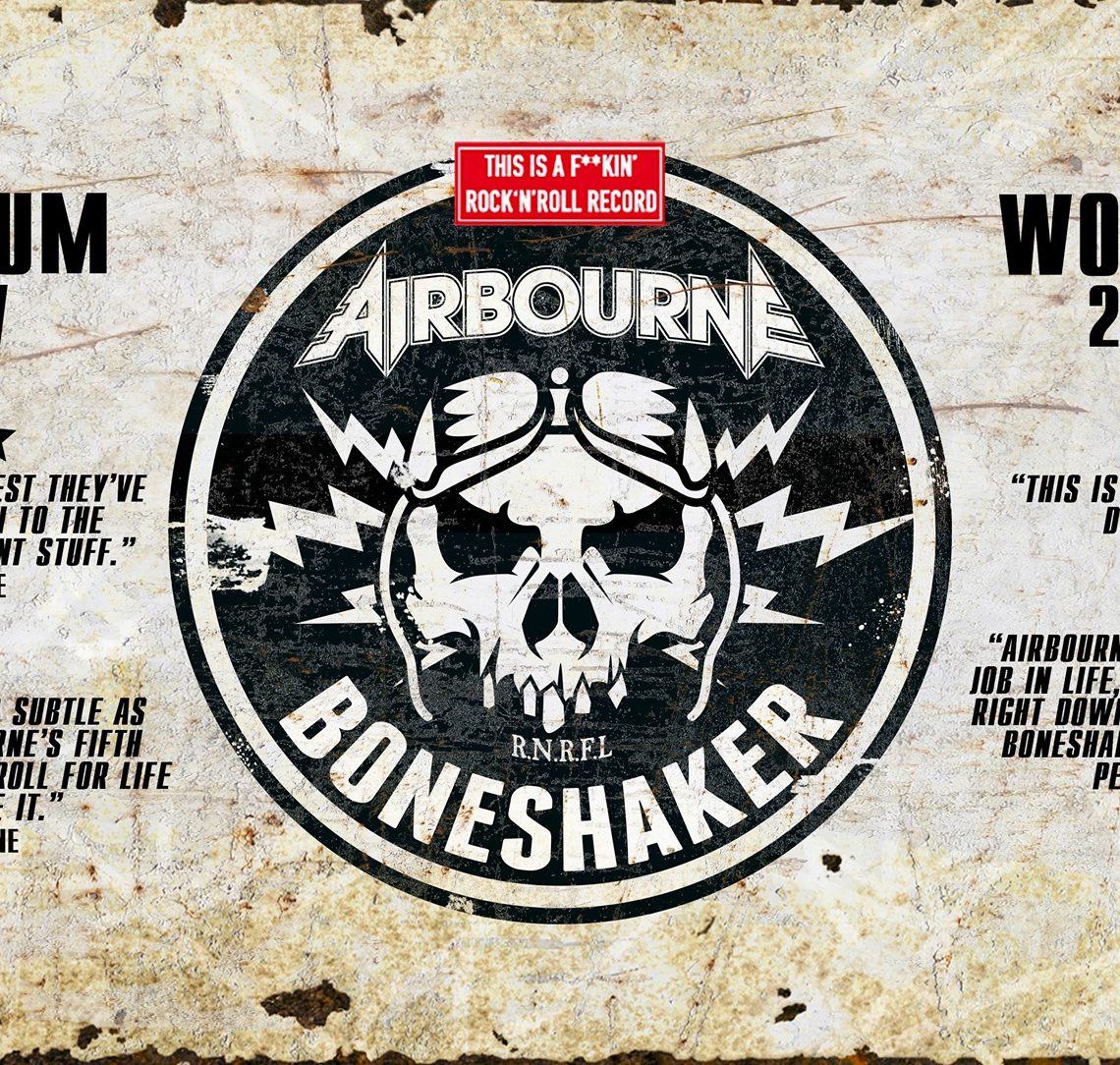 Airbourne – Liverpool O2 Academy- Friday 22 November 2019
29th November 2019
0
By
Paul Flynn
Aussie hard rockers Airbourne take flight in high energy raucous romp.
Airbourne have garnered a reputation over the years of being relentless in their delivery of hard rocking live performances. Crowd pleasing doses of piss and fire delivered through their outrageous cliche laden stage shows leave audiences broken and bruised but always wanting more. Tonight, firing on all cylinders in front of a wall of Marshall stacks and a welcome Liverpool crowd Joel and Ryan O'Keefe's musical riot took place.
Pulling from their three previous albums and new spinner 'Boneshaker', the set burns through the Academy like wildfire. As the opening bars of Raise the Flag hit the airwaves the band hit the stage in a frenzy; all hair, guitars and limbs. Joel O'keefe's screeching into the mic through Too Much, Too Young, Too Fast, Girls in Black, and new tracks Backseat Boogie and Burnout The Nitro are sonic perfection to the beer infused fans. Regular stage antics are present tonight in the form of throwing beer into the crowd, smashing beer cans on the head and even sharing a bottle of Jack Daniels with lucky members of the crowd.
Yes brothers and sisters, its all here.
Airbourne don't need anything to make them louder than they already are but just for the fuck of it they decided to incorporate a proper air raid siren mid set just simply because they can. Airbourne wear their hearts on their sleeves; they are a hard rock roadmap to all that was great before them but don't be fooled; they are no cabaret act. They deliver with skill, passion and above all, bucket loads of energy. Live It Up and Stand Up For Rock And Roll bring the set to a close before the band return for encores Ready to Rock and Runnin' Wild; Joel O'Keefe proclaiming to the crowd "as long as we are here, and as long as you are here, rock and roll will never fuckin' die". And you know what. I think he's fuckin' right.
True hard rocking bands like
Setlist:
Raise The Flag
Too Much, Too Young, Too Fast
Burnout The Nitro
Girls In Black
Backseat Boogie
Bottom of the Well
Breakin' Outta Hell
It's All For Rock 'n' Roll
Boneshaker
Live It Up
Stand Up For Rock 'n' Roll
Encores
Ready To Rock
Runnin' WIld
How useful was this post?
Click on a thumb to rate it!
Average rating 5 / 5. Vote count: 1
No votes so far! Be the first to rate this post.
Related
About the author
I have been a music fan since I was about 10 years old but discovered Metal after hearing Maiden's Somewhere in Time back in '86. Since then I have been Metal mad, listening to Thrash, Death, Melodic and Extreme types. I can be found at venues in and around Liverpool and Manchester and do love a good pint. Hope you enjoy the reviews as much as I enjoy writing them.