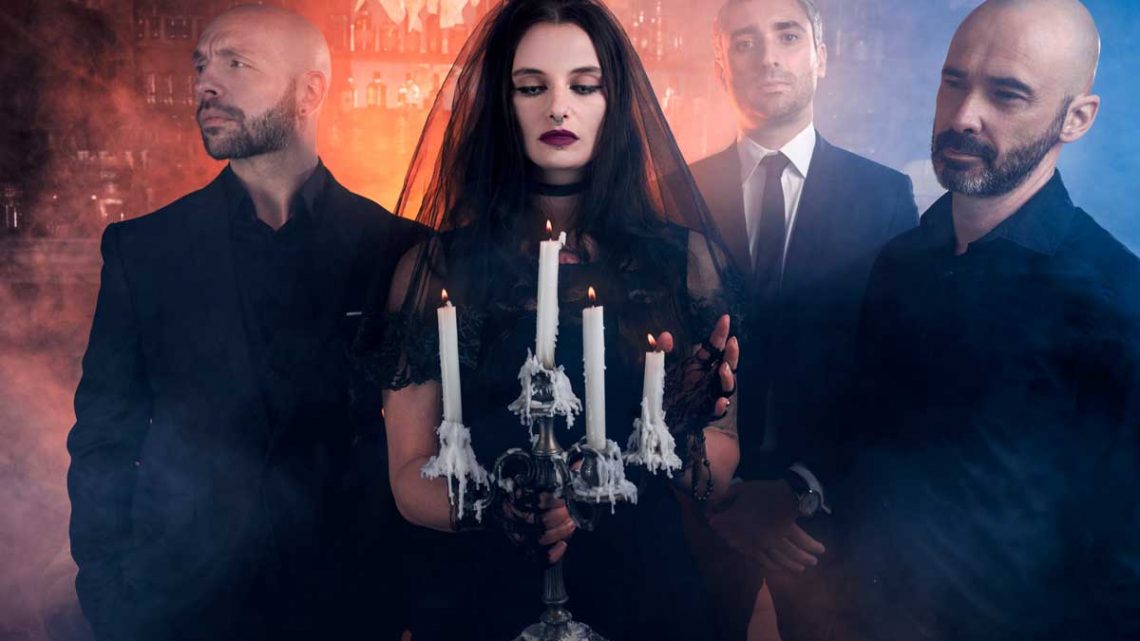 AKIAVEL Announce Limited Edition Vae Victis Vinyl Release
5th July 2021
0
By
John Deaux
French death metal band AKIAVEL are pleased to announce that they will release the vinyl edition of their critically acclaimed new album "Væ Victis" on August 6th 2021. The album will be available as a limited edition green "envy" splatter vinyl.
AKIAVEL is a Melodic Death Metal band from the South of France, formed in 2018. The band released their first, self-titled, EP in December 2018, showcasing their trademark sound: a mix of Groove, Thrash, Black and Old-school Death Metal, with a touch of melodic riffs, heavy rhythmic and hardcore sounds.
They draw their inspiration from bands such as: Morbid Angel, Deicide, Obituary, Cannibal Corpse, Testament and Gojira.
AKIAVEL's debut full-length album, "V" was recorded at Studio Artmusic and mastered by Kohlekeller Studio, and was released on 20 February 2020 on Mystic Production. Acclaimed by critics, they immediately found their footing in France and abroad. A genuine and balanced expression of melodic metal and brutal violence. Julien Truchan (Benighted) makes an appearance on the track "I & Me".
Each of the 4 AKIAVEL members has a strong and varied experience in the French metal industry that give them a unique and powerful sound. The band is sponsored by several tier-one brands (Darius Guitarz. Dominger Pickups USA, SP Custom, Skull Strings, ProOrca drumsticks) and is supported by the custom-made Lalite drums.
AKIAVEL made their first stage appearance at the Hellfest Off festival in Clisson on June 2019 (Stéphane Buriez (Loudblast, Sinsaenum, Les Tambours du Bronx) joining the band on stage for 2 mythic covers) and participated in the charity Metal Help Fest 2 in September 2019 at the Secret Place (Montpellier).
AKIAVEL released in their 2nd full length album, "Vae Victis" in April 2021.
Lineup:
Auré: Vocals
Chris: Guitars
Jay: Bass
Butch: Drums
Links:
https://akiavel.com/
https://www.facebook.com/Akiavel
https://www.instagram.com/akiavel/
https://twitter.com/AkiaveL
https://open.spotify.com/artist/14M2CyExjuwWrJlJGYvg6T
https://www.youtube.com/channel/UCY52nn6ZxtfjlxYTPDWjSvA
How useful was this post?
Click on a thumb to rate it!
Average rating 0 / 5. Vote count: 0
No votes so far! Be the first to rate this post.
Related
About the author
Some say Yank My Doodle, It's A Dandy! is a biographical movie based on John. Some have even said that his favorite artist is Chesney Hawke! All we really know is he sleeps inside out and his hair tastes like candy floss.