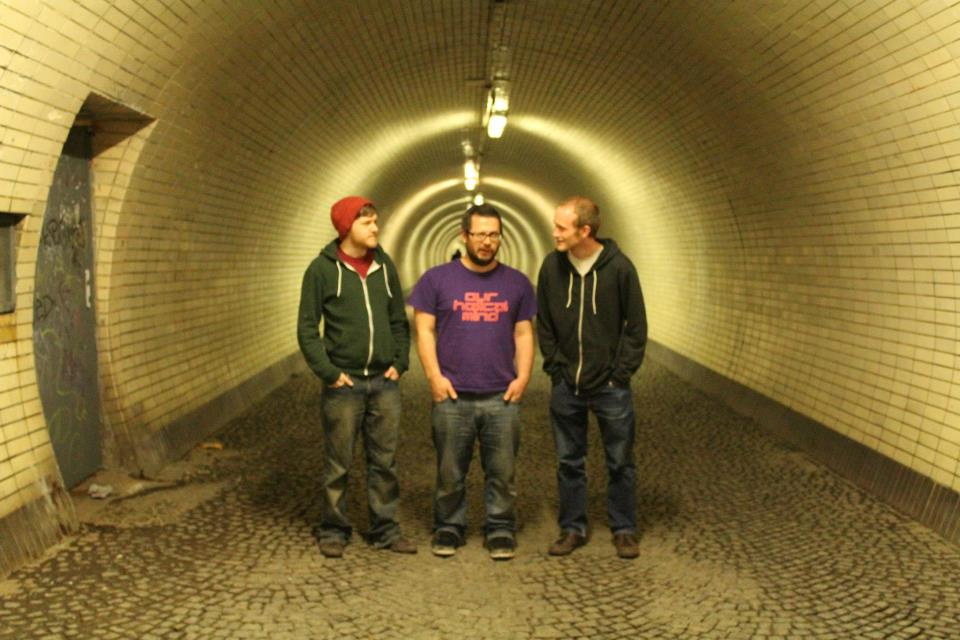 ALRIGHT THE CAPTAIN VIDEO NOW ONLINE
26th November 2014
ALRIGHT THE CAPTAIN TO RELEASE 'CONTACT FIX' ON 2nd FEB / NEW VIDEO NOW ONLINE


'Contact Fix' is the highly-anticipated follow-up to Alright the Captain's debut album' SNIB' after being successfully crowd-funded via Kickstarter in just 12 days it also marks the first release with Jamie Cattermole on drums.
Recorded at Snug Recording studio in Derby with Richard Collins, of You Slut! fame.

'Contact Fix' shows a developed sound but should still be instantly recognizable to fans of the band as it captures the progression of the trio, their song writing, structures and their musical ability. The album showcases more mature compositions while still exploring the bands mathy jazz sound. The video for first single 'Ben & Barbara' is now online - https://www.youtube.com/watch?v=OAryDEGFGY0

Masterfully combining virtuosic instrumentation with unabashed musical experimentation, Derby-based trio ATC have all but effortlessly established themselves as a sonic force to be reckoned with, thanks to their uniquely imaginative brand of math-rock. Their sprawling and varied career has seen them sharing stages with post-rock luminaries including Mono, toe, 65daysofstatic, Pelican, Tera Melos,
ASIWYFA, Maybeshewill, Adebisi Shank, This Will Destroy You, ZU, Holy Fuck and many more.

The band's jazz-inflected craft is brilliantly propelled by an unrestrained restless energy and bold sense of boundlessness that recognizes zero confines.
Melding intricate fretboard tangents with summoning rhythms, noise rock throw-downs with delicate, effects-laden passages and painstaking instrumental majesty with an intent-drenched zeal, the band's music evokes everyone from Don Caballero, Giraffes? Giraffes! and Slint to Tera Melos, June of 44 and toe.

With a busy touring schedule lined up for 2015 with the band playing shows all over the UK, Ireland and Mainland Europe you can expect to see Alright the Captain in a city near you very soon!! 

facebook.com/alrightthecaptain