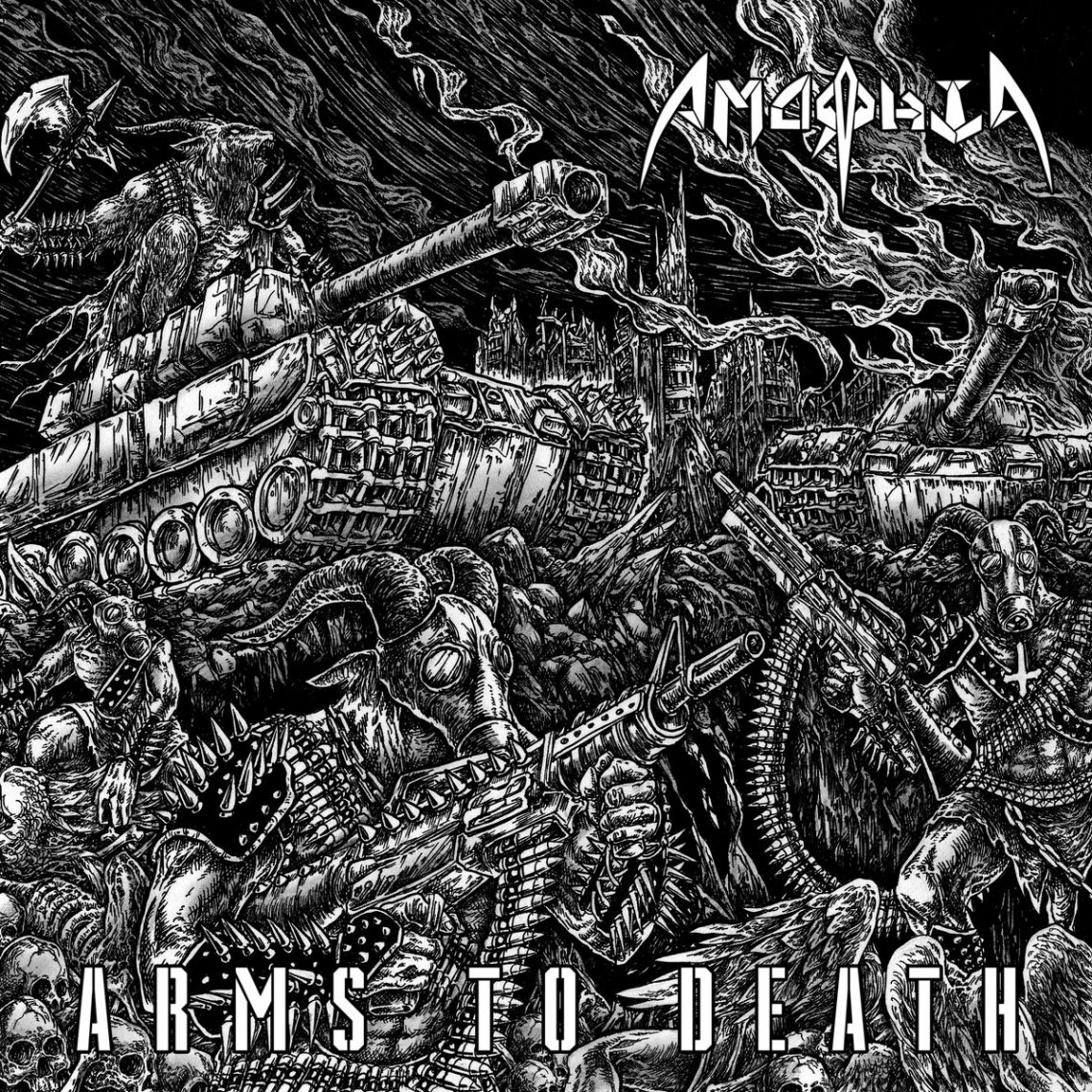 Amorphia – Arms To Death
2nd April 2018
Back in 2015, I reviewed Amorphia's single, 'The Lieber Code', describing it as "… serious thrash metal …".  I've been eagerly awaiting news of their debut album ever since, so I was delighted when drummer Vivek Prasad got in touch to tell me that Arms To Death would be out in April!
Arms To Death is an eight track old school thrash album depicting blasphemy and war, and right from the start of the first track 'Necromancers' I just knew I was going to love the album! It's a brutal, relentless track that is the perfect way to start the album and lets you know exactly what to expect. Check out the official Youtube audio video below and see exactly what I mean – 
Second track, 'Army Of Evil' is, if anything, even more brutal – with some incredible guitar work, chugging riffs, and raw guttural vocals to die for!  These guys list their influences as including Sodom, early Kreator, Merciless, Sadus, Demolition Hammer, and Accuser.  And though you can hear some of those influences here, Amorphia have created their own unique sound that perfectly combines an old school thrash sound with a more modern one.
'Toxic Death' is probably my favourite track on the album, with some awesome riffs that wouldn't sound out of place on an Exodus album. It's jaw dropping stuff and shows what talented guys Amorphia are. 'Camp 22' continues in a similar vein, but is even faster, with some pounding 100-miles-an-hour drum work and more technical guitar wizardry.
'Nuclear Warfare' is a mosher's paradise, with a repeating riff that more established thrash bands would happily kill for. Title track 'Arms To Death' features some more impressive guitar work, and the riffs in 'Airborne' left me wth neck ache because I was head banging so much!
The final track on the album is the awesome 'Lieber Code', which still sounds as amazing as when I first heard back in 2015. It's fast and furious and seriously heavy, and the perfect way to close the album!
The production on Arms To Death deserves a mention too – the album was mixed and mastered at Foster Black Music & Productions by Abhishek Walimbe who has worked with the band since day one on all of their releases, and the drums were recorded at Jam Music Conservatory by Jeet Paul. The end result is brilliant – the old school thrash sound has been captured perfectly, yet the nuances of the music haven't been lost.
Arms To Death is available to pre-order now (see link below) and is available as a digital download, or as a physical CD in a jewel case with a 10 page booklet with artwork and lyrics, and which comes with stickers and a poster of the incredible album cover by Jenglot Hitam.
If you're a fan of old school thrash, then you absolutely have to buy yourself a copy of Arms To Death because this is a fantastic album !
Score: 9 out of 10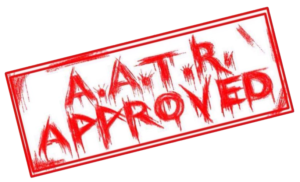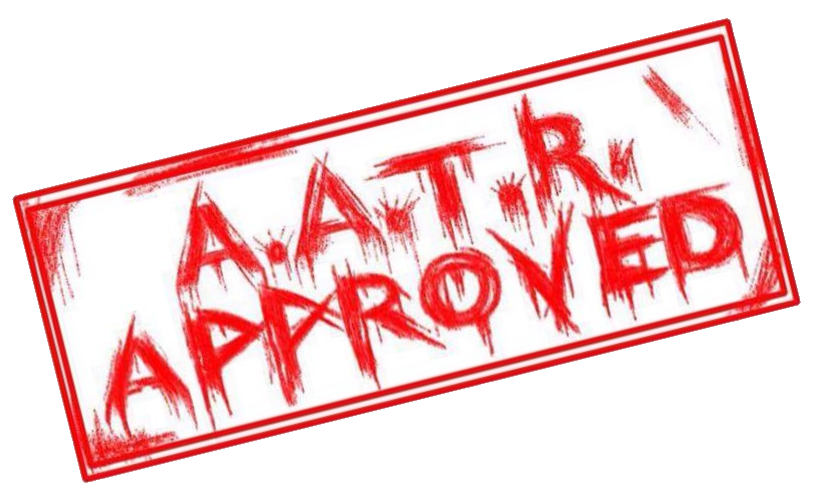 Album Information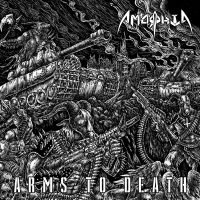 Track List:
01.  Necromancers
02.  Army Of Evil
03.  Toxic Death
04.  Camp 22
05.  Nuclear Warfare
06.  Arms To Death
07.  Airborne
08.  Lieber Code
Record Label:
Self Release
Release Date:
15th April 2018
Band members:
Vasuchandran: Vocal & Guitar
Vivek Prasad : Drums