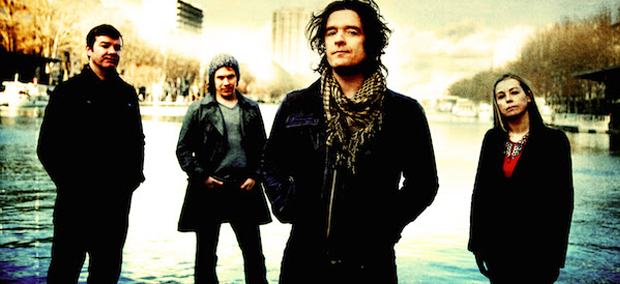 ANATHEMA LAUNCH CLIP FROM 'THE MAKING OF DISTANT SATELLITES' DVD
23rd May 2014
Video ID not provided: Please check your shortcode.Video ID not provided: Please check your shortcode.
Ahead of ANATHEMA's brand new studio album distant satellites ( released – 04/06 – Japan; 06/06 – Germany; 09/06 – UK & RoW; 10/06 – France, USA & Canada) via Kscope, the band have launched a clip from the 'Making Of  Distant Satellites' DVD  – the clip sees Dan & Vincent Cavanagh, John & Lee Douglas talking about the recording of their new album distant satellites recorded at Cederberg Studios in Oslo, with producer Christer-André Cederberg with additional mixing from the Grammy nominated Steven Wilson.
You can watch the clip here:
The clip was taken from the bonus DVD on the 3 Disc Deluxe version of the album which includes a 44 page hardback book in rigid slipcase (CD + 2 x DVD-V). Which features the studio album + DTS 5.1 Surround / Dolby AC3 5.1 Surround / 48/24 Stereo LPCM DVD-V mixed by Jens Bogren (Opeth) & Making Of 'distant satellites' DVD all housed in 44 page heavyweight hardback book and is available from http://www.kscopemusic.com/artists/anathema/
Also scheduled for released on 2nd June via Kscope, is the first single to be taken from the album – 'THE LOST SONG part 3'
Which will be released as a digital single with a bonus non-album track 'Coda' and limited edition 7" vinyl.
Hear the full track :
https://www.facebook.com/weareanathema