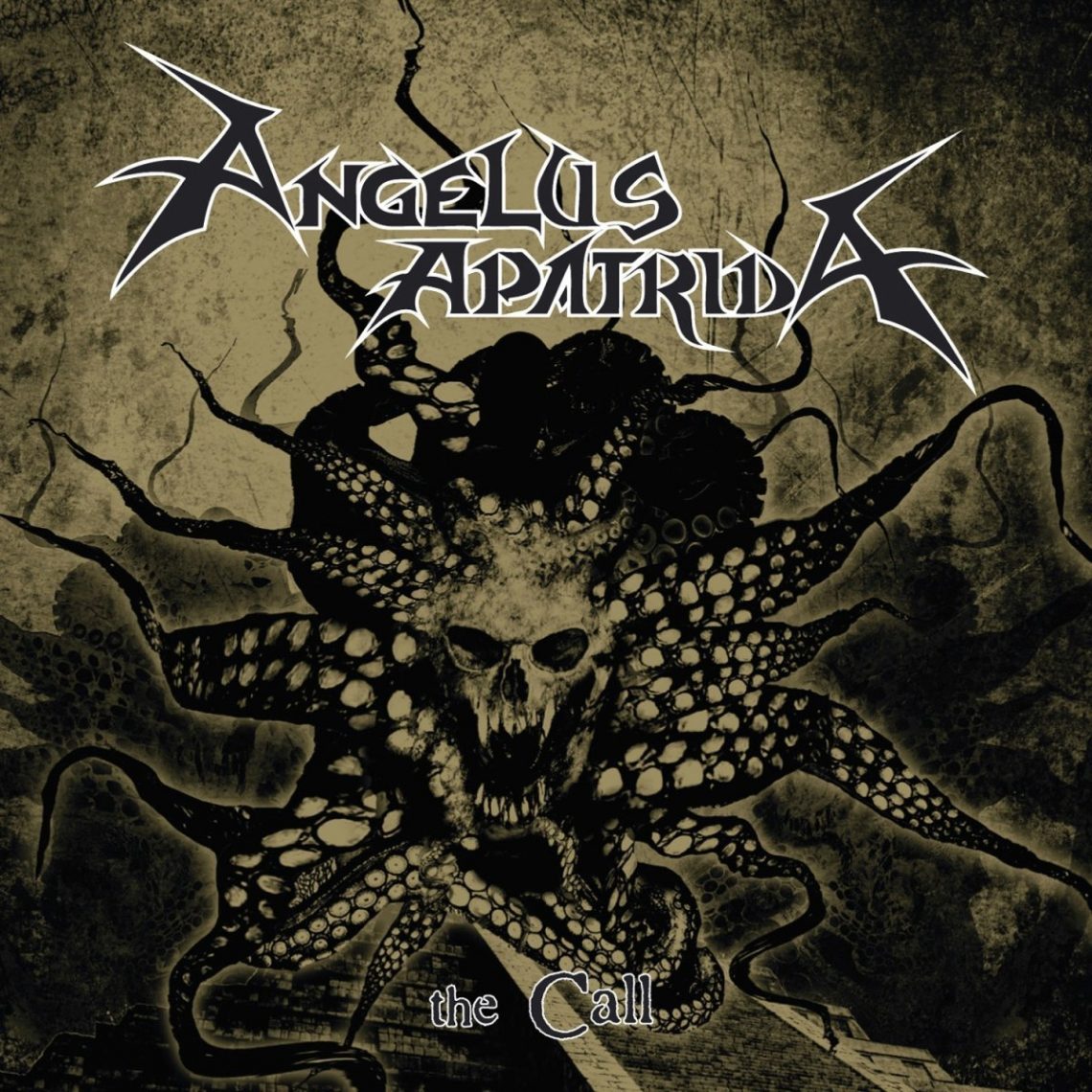 Angelus Apatrida – The Call
22nd May 2012
0
By
Craig
Artist: Angelus Apatrida

Album:  The Call
Label: Century Media Records
Released: April 30th
Reviewed by: Chris Key
 


Hot on the tail of their phenomenal performance at Moho Live in Manchester, Angelus Apatrida are back with their new album "The Call." The first for two years, the hombres from Albacete, La Mancha are back with another stab at thrash perfection.  Expectations are high, so can the Spaniards deliver those killer blows to knock us out all over again??
First up is "You Are Next," with its inspired, hell-for-leather riffage, which reigns supreme! It really is fire and brimstone stuff, material straight out of Hell's recording studio live and direct into your living room!
Similarly, with tracks such as "At The Gates Of Hell," there are multiple variations of thunderous killer beat downs, all in one fun thrash filled package. All of this is topped off with more and more devilish licks and pummelling double kickers that Lucifer himself would be proud of!
 
Onwards with song "Violent Dawn," the juggernaut keeps rolling, à la "Kill Em" era Metallica but on performance enhancing drugs!! I particularly loved the echo on the superb "urghhhh" vocal from Guillermo! All this topped off by a guitar solo that sounds like his axe has been possessed by a demon and taken flight of its own accord. A solo so hot, we hear the studio burning down piece by piece at the end of the song!

Without pausing for breath on "It's Rising," we get Bruce Dickinson-inspired vocals and merciless metal mayhem. You couldn't fail to enjoy a bone-shaking, ear-shattering thrash classic like this!! But now for a more subtle approach; a calm before the storm with "Blood On The Snow."  With a bit of a low key opening (think Pantera's "This love"), more supersonic verses accelerate towards you. Angelus fully fill your headphones; they cram sound in to the point where you think it's going to explode them and spill out all over the floor in some kind of bloody metal mess!!
As you march on through the rest of what is a technically brilliant and inspired, modern thrash-metal album, you have "Killer Instinct," with more consistent thrash chuggery. But with the Spaniards having already set an impressive standard, it is not as stand-out as other tracks "The Hope Is Gone" and the fantastic, demented and twisted "Fresh Pleasure," where, again, double kickers rip your internal organs to shreds!! Thoroughly headbang-worthy! Super human solos will follow, believe me!
 
Then, just when you think they are winding down to the close of an album, Angelus let you know they have arrived. "Corrupt" is easily the highlight of the album, bar none. A track punctuated by double hand-tapping insanity on the outro solo, which is a moment not to be missed but certainly to die for!! Ouch!! "Reborn" then nails all this good work to the wall and puts a massive cherry on top to garnish.
 
Angelus haven't redefined or created a genre themselves but they just improved the thrash scene.  If thrash metal was a cake, it would be Death By Chocolate; they've just made it a whole lot more tasty and killer!
What a superb record! A record that leaves you with the sensation that something pretty special happened to your ears. Check this out, or miss out big time.
 
8.5 out of 10
Check the whole lot out here 
http://www.angelusapatrida.com/
How useful was this post?
Click on a thumb to rate it!
Average rating 0 / 5. Vote count: 0
No votes so far! Be the first to rate this post.
Related
About the author
Owner of All About The Rock and just a generally really nice guy...honest!...Ask anyone ;)