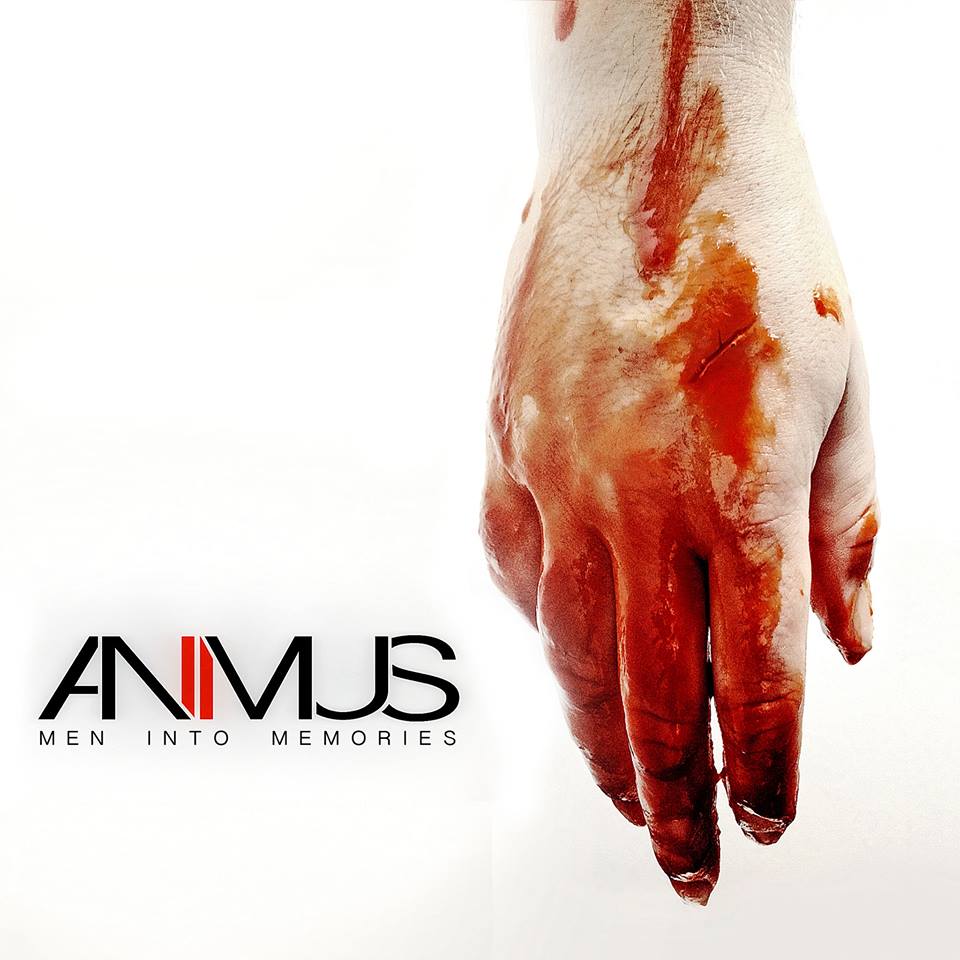 Animus – Men Into Memories Review
30th October 2015
0
By
Fraser
Hailing from Dundee, Scotland, Animus have been playing the local circuit peddling their djenty modern metal wares for quite some time now, but finally the day for them to unleash their debut full length is nigh. Coming out on the 5th of December, Men Into Memories is the product of years of hard work and paying their dues.
Opening with the appropriately titled Chapter One, Men Into Memories eases us in with an atmospheric, and strongly emotive intro which leads in nicely to Influence. Influence is packed with some brilliant, if chuggy, riffs and lead sections, and the vocals of Aaron Fawns are truly excellent. The following track, Traitor's Odyssey, carries forward the chuggy riffs, and features one of the most fun breakdowns on the album.
The second single from the album appears at track four, Bloodstains. One of the highlights of Men Into Memories, Bloodstains features some of the best vocals you'll hear on the record, complete with the excellent addition of some nice clean vocals and some whispered vocals at points as well. As with the vast majority of the album, we are treated to some incredibly meaty riffs and excellent drumming throughout. Following on from Bloodstains we are gifted with Slaughter of the Suits – a stellar track which features some more noticeably brilliant drumming from Poul Thomassen. This is the point in the album where the reliance on chug-focused riffs started to become noticeable – there are a lot of incredible riffs in here, and some truly fantastic lead work, it would be nice to hear the chuggy riffs take on a bit more groove, a bit more fret-board-dancing.
dB666 features another excellent vocal performance, and some more enjoyable riffs from Graham Brown and Sam Gilmour. Throughout the track we are also treated to some short, chaotic bursts of lead guitar which sound excellent, and the use of synths during one of the breakdowns adds so much body to the song. Following, we have a serious contender for the best track of the album, Sawing of Bones. Sawing of Bones is packed with incredible leads and solid riffing, and also features some truly fantastic clean vocals from guest vocalist Liam Hesslewood (of Glasgow-based prog metal band Neshiima) which blend and contrast really well with the demonic gutturals of Aaron Fawns. Towards the end of the song, there is an absolutely incredible slower passage during which I'm pretty certain Aaron basically turns into Satan.
Next up on the track list is Pressure, a song Animus released last year which was also featured on one of Metal Hammer's cover CDs. The song is packed with some awesome melodies, and the "Pressure!" chant of the chorus is very infectious. There is very strong guitar and drum work here, especially Poul's double bass. However this is the point in the album where the large amount of chugging started to wear me down and I was craving a bit more complexity and groove. Following Pressure is Sawing of Bone's main contender for the best song on the album, Reflecting the Abyss. Opening with a very enticing intro, we are then slapped with some really fun, bouncy riffing and another stellar vocal performance with punishing breakdowns being rained upon our ears. There is a truly beautiful passage about half way through the song focussing on piano and some very slow guitars and bass work from Gavin Holloway which leads in fantastically to a brutal, most-pit inducing breakdown. The track also features the first guitar solo of the record which just sounds amazing, and is loads of fun to listen to – even the chugging behind the solo sounds brilliant here. Reflecting the Abyss is an absolutely fantastic track, but I feel a touch of the clean vocals we heard on Bloodstains would have complimented it really well.
We are now given a chance to breathe with a brief interlude in Calm – a beautiful, soothing piece focusing on some brilliant acoustic guitars, it is a perfect moment of respite from the carnage. Packed again with meaty and fun riffs and drum work, Storm follows Calm. Storm features pretty regular use of those fun clean vocals we heard on Bloodstains and it works very well in the choruses. Leading straight on from the first set of cleans, we have another awesome guitar solo which then dives straight into a hugely meaty breakdown. Bringing pack the piano from Calm, Storm fades out really nicely, and the pained gutturals can be heard behind said piano. As a bonus track of sorts, Men Into Memories also has a remix of Pressure which to be honest is simply amazing – sounding very different from everything else on the album, it is a very cool break in style and a hugely fun listen.
Men Into Memories is a stellar album from Animus – lots of fun to listen to and there is obviously a lot of talent from all members of the band which can be seen from the excellent musicianship throughout the record. If there was a bit less chugging, a few more guitar solos, and (rightly placed) a touch more of the clean vocals we heard, this album would be little short of perfect.
8/10
ALBUM INFO: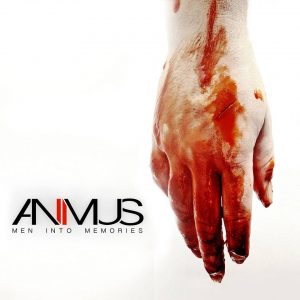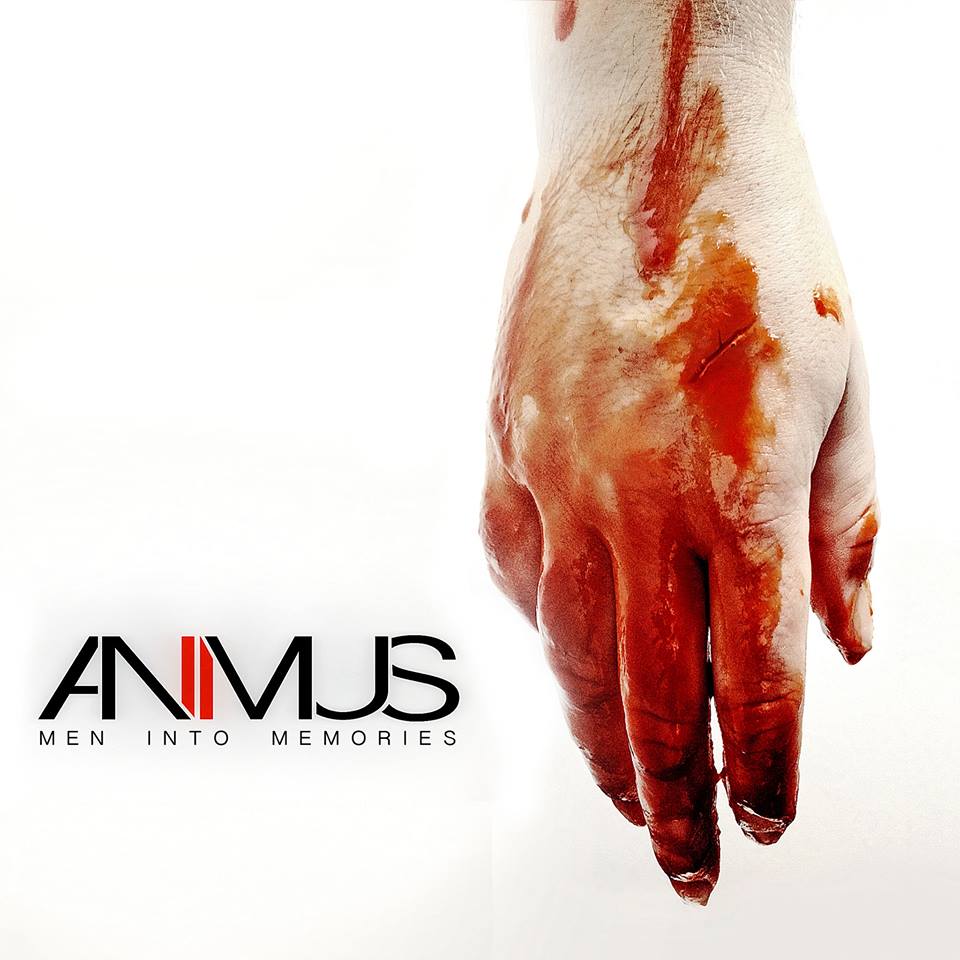 Track List:
1. Chapter One
2. Influence
3. Traitor's Odyssey
4. Bloodstains
5. Slaughter of the Suits
6. dB666
7. Sawing of Bones
8. Pressure
9. Reflecting the Abyss
10. Calm
11. Storm
12. Pressure (Remix)
Record Label:
Unsigned
Release Date:
5th December 2015
Animus is…
Aaron Fawns – Vocals
Graham Brown – Guitar
Sam Gilmour – Guitar
Gavin Holloway – BassPoul Thomassen – Drums
How useful was this post?
Click on a thumb to rate it!
Average rating 0 / 5. Vote count: 0
No votes so far! Be the first to rate this post.
Related
About the author
This bearded wildman from North of the wall survives the harsh ever-present winter of Scotland on a healthy diet of thrash, death metal and beer.