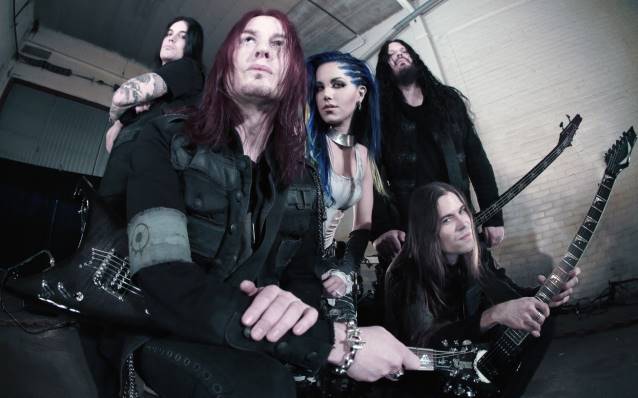 Arch Enemy release 'War Eternal' video with new singer
20th March 2014
Just days after the announcement that Angela Gossow has left the band, Arch Enemy have released a new video to the masses.
The song, War Eternal, marks the debut of new singer Alissa White-Gluz, who previously fronted The Agonist.
Check it out here:
"I am very honoured and happy to announce a new chapter in my life and musical career," says Canada-born Alissa. "Wages of Sin was the first metal album I ever bought, and it was love at first listen. It is not often that you get a phone call from your favorite band asking you to join! I am thrilled to have the opportunity to work with such amazingly talented musicians whom I also consider great friends. I look forward to being able to write and perform at a whole new level now with Arch Enemy! Music is forever, metal is limitless and this is only the beginning!"
The band's new album of the same name lands in June via Century Media. Alissa makes her UK debut with Arch Enemy at Alt-Fest in August.