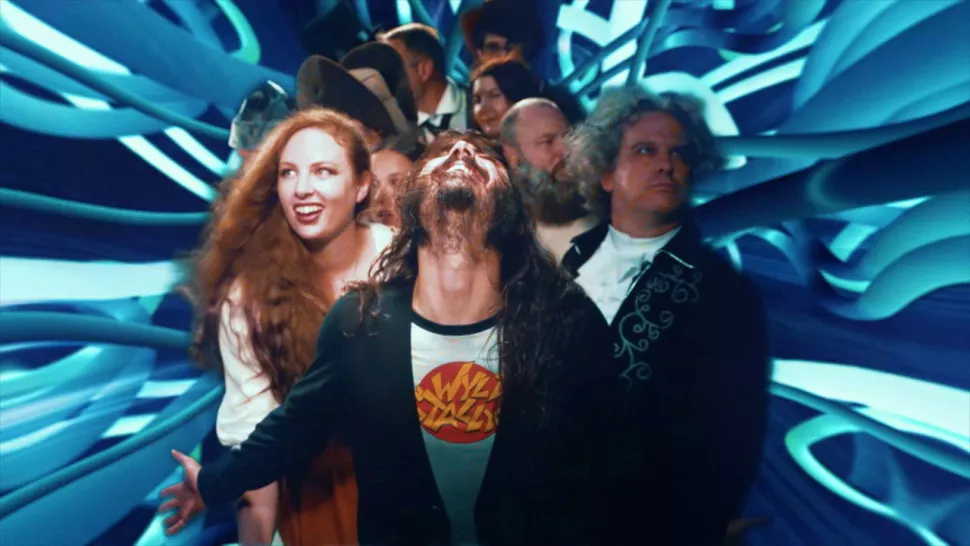 Arjen Lucassen's Star One – Revel In Time – Album Review
18th February 2022
0
By
George Simpson
For his latest album, The Mr Benn of metal, Arjen Lucassen returns wearing one of yet another many guises. Revel In Time sees him resurrect his Star One Project for its first album since 2010's Victims Of A Modern Age.  As usual there is a large cast of guests musicians and singers to accompany him along the way. 
Previously, as Ayreon in 2020, with the everything including the kitchen sink, over the top, full blown rock opera Transitus we got something truly epic. Arjen says that it was intended to be a movie, but lacking the required two million dollars, he made it into an album instead. Whilst, I personally really enjoyed it, it definitely divided opinion amongst his fan base. This time, he's kept things simple, by his standards anyway, and just rocks out. No narrator, no faff, just riff driven songs throughout.
The vast array of guests joining him include Floor Jansen (Nightwish), Steve Vai, Tony Martin (Black Sabbath),  Joe Lynn Turner (Deep Purple, Rainbow). Adrian Vandenberg (Whitesnake) and Jeff Scott Soto (Sons Of Apollo). Whereas in the past, each song would feature several vocalists singing their own part, as if to demonstrate a simpler approach this time, each track features a different vocalist.
Opening with Fate Of Man, it's rollicking pace immediately leaves you in no doubt that this album is a totally different beast to Transitus. Brittney Slayes of Unleash The Archers delivers a fantastic vocal, and gets things off to a great start. However, Arjen's not ditched prog for a full on metal assault. The seven minute epic  28 Days (Til The End Of Time)  seamlessly features a folk influence, that fits it like a glove. 
The album is more of a concept album than a rock opera this time. The concept being songs about movies that deal with the manipulation of time. To demonstrate this, check out the video for the title track, which is inspired by Bill And Ted's Excellent Adventure. It features a solo by Adrian Vandenberg, and Brandon Yeagley singing about bending the laws of space and time,  most excellent dude!
For me, the album peaks in the middle with two cracking songs. My favourite on here is the Back To The Future inspired Back From The Past. A heavy anthemic track featuring majestic vocals by Jeff Scott Soto that are strangely reminiscent of Ronnie James Dio. Great Scott indeed, cracking stuff. Another great vocal performance follows it, this time by the legendary Joe Lynn Turner. The Year Of '41 is a great slice of melodic heavy rock also featuring  Whitesnake's Joel Hoekstra and a keyboard solo by Yngwie alumni Jens Johansson. 
I was really looking to hearing A Hand On The Clock, featuring Floor Jansen of Nightwish fame. Her vocals as superb as expected, but the track is spoiled, for me, by some rather bizarre keyboards that are a little jarring to say the least. The album does start to drag a little in the second half. The first half is very strong, and it was almost inevitable that it would be hard for that to be maintained.
But it has to be said that the album certainly ends on quite a high note. The truly epic Lost Children Of The Universe brings the album to a close in style. It bears more than a passing resemblance to Deep Purple's classic Child In Time in the sections that bookend the song. The operatic chorus gives way to a quiet stillness in the middle of the track that is majestically filled by a virtuoso solo by Steve Vai. One minute he's playing with restrained beauty, before slowly allowing it to build without letting it overshadow everything else. 
The second CD features alternative versions, and is entitled 'Same Songs, Different Singers' and is exactly that. It's more of a curiosity listen, merely adding a different flavour to what was on the first disc. It's an example of Arjen's 'if something is worth doing, it's worth overdoing' approach to music. 
Whilst the project may change, it's good to see Arjen still delivering something a bit 'out there'. A concept album inspired by different films about time travel certainly fits that bill. Using that as inspiration myself, I'd describe this album as being like a movie which draws you in with plenty of action, after which the plots slows before ending on a really satisfying high note. 
Score: 7/10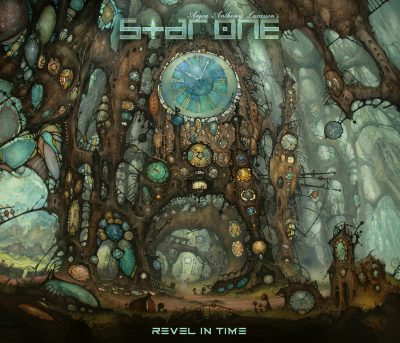 Tracklisting:
CD One
1 – Fate Of Man
2 – 28 Days (Til The End Of Time)
3 – Prescient
4 – Back From The Past
5 – Revel In Time 
6 – The Year Of '41
7 – Bridge Of Life
8 – Today Is Yesterday
9 – A Hand On The Clock
10 – Beyond The Edge Of It All
11 – Lost Children Of The Universe
CD Two
Alternative versions of all Disc One Tracks
Release Date: 18th February 2022 
Label: Insideout
For all things Star One, click HERE and to purchase the album, click HERE
How useful was this post?
Click on a thumb to rate it!
Average rating 0 / 5. Vote count: 0
No votes so far! Be the first to rate this post.
Related