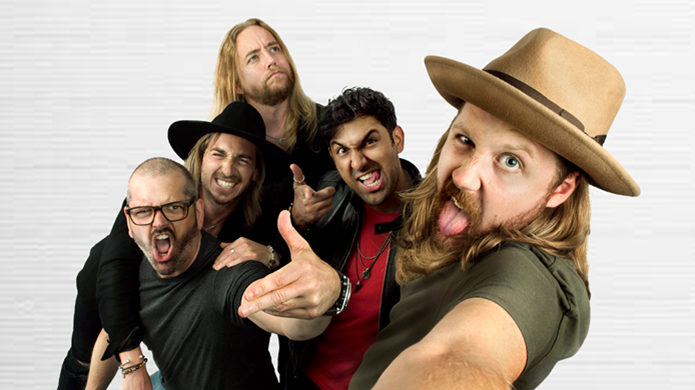 AT THE SUN's 'Leave Before the Light' Looks Set to Dazzle!
17th December 2018
There's a new dawn on the horizon! Both AT THE SUN and their growing army of fans are looking forward to the release of the blues-infused rock band's debut album 'Leave Before the Light', which will drop on Friday 8th March, 2019.
AT THE SUN have pulled out all the stops to make their debut one to remember: music, message; look and feel. The whole package matters, so they've put a lot of effort into getting things right, for the fans, to capture the heart and soul of the band. That includes the artwork, so ATS are proud to announce and reveal the stunning artwork they commissioned for 'Leave Before the Light'
AT THE SUN sought out a talented artist, illustrator and colourist. As the band put it, 'We wanted this album to be something special visually so we worked with an amazing artist – Paulina Vassileva – to do a completely hand-drawn and inked album cover. It's been an ambitious undertaking but you only get one debut album, so just like we did with the music we wanted to put our all into the design. We've never been a band comfortable to just blend in: we want to stand out in everything we do!'
Paulina Vassileva is a freelance artist and illustrator, with a striking, fluid style, a strong sense of colour, and a taste for art nouveau that influences her own, modern original work. The band felt that Paulina's vibrant style made a great match for their work and can't wait for their fans and the public to see the finished look of the album, as well as the drive, verve, musicianship, and content that the band are noted for in its tracks.
In anticipation of the album, AT THE SUN recently released 'Lay It On Me' as a single
'Lay It On Me' was one of those songs that just flowed naturally during the writing session for the new album," explains the band, "From the first riff to the fist-pumping ending, this track really encompasses everything we love as a band. We couldn't think of a better song to bring a close to such an amazing year for us as 2018 and set everything up for the release of 'Leave Before the Light' in 2019!"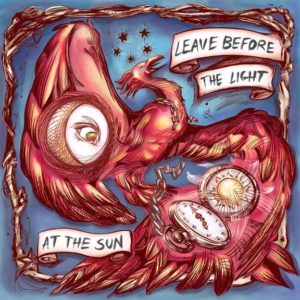 Check out the single and video, and the artwork, as a taste of AT THE SUN's impressive debut album and watch out for the tour announcement that will accompany its release next March.
www.atthesun.com
@atthesunband
www.facebook.com/atthesunband