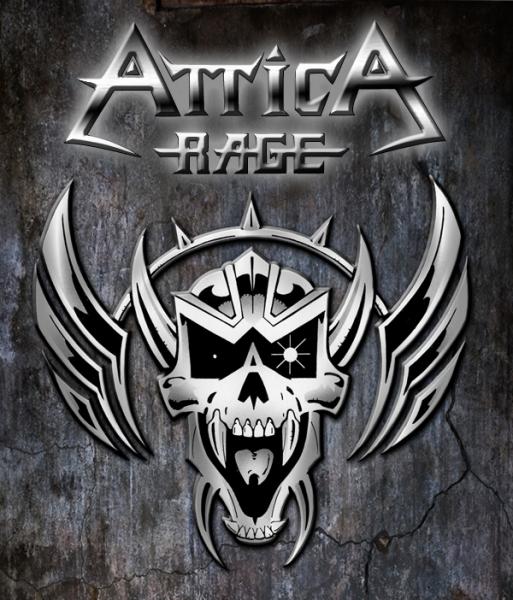 Attica Rage Interview
28th August 2016
0
By
DJ Pixie
I managed to catch up with the mighty Attica Rage after they'd played Bloodstock for a very quick chat. Here's what they had to say


We see you guys have been busy over summer. You have played SOS Festival, then smashed the Jäger stage at Bloodstock, how did you guys find that?
Matthew:  Bloodstock was unbelievable. Getting to play one of your favourite festivals right after one of your favourite bands (ANTHRAX!!!) Was proper bucket list stuff. And to see so many crammed into that wee tent to see us was really special. Not to mention the first crowd surfer I've seen for us!! It will be a hard one to beat but we will sure as hell try.
What was the band of the weekend for you at Bloodstock?
Stevie:  Bands of the weekend for me were Twisted Sister, smashing the main stage for their UK farewell. Dee Snider is still THE man. Acid Reign on the Sophie stage who were just relentless with their energy. And top marks to Scottish brothers Burning The Dream who owned the New Blood stage with their intense metal onslaught
Richie:  Undoubtedly for me… being an oldie… gotta be Twisted Sister! Dee Snider & crew totally nailed it. A masterclass in performance and energy.
Secondly again for me…. Acid Reign! Followed them relentlessly when they were about years back so for me… they brought a tear to my eye! Step back in time but they have not lost any of the energy they showed from years back! Stunning!!
Going from an indoor festival at SOS Festival to an outdoor festival at Bloodstock, what do you think draws audiences out of the comfort of concert halls to the outdoors?
Jonny:  The great British summer weather?!  Who knows actually – it's a weird situation when you think about the bare bones of any outdoor festival set-up: thousands of like-minded music fans paying large sums of money to be herded together into some farmer's spare field, completely at risk from the elements, watching bands they may or may not even like play on a temporary stage while drinking slightly over-priced, limited-choice alcohol and then camping for 3+ days in another field with limited access to hot water and proper toilets.  Haha, doesn't sound a promising venture really.  In Bloodstock's case though, I guess it's a mixture of a strong line-up of bands and the sense of community.  It's just the perfect size for an outdoor festival – nothing is more than 5-10mins walk from each other, which makes it a lot more comfortable to get around than some of the bigger festivals.  But the main thing is the strong feeling of community and sharing the same live experiences with like-minded metal fans.
What do you have to take into account when playing an outdoor event?
Jonny:  As a band, it's pretty much the same as a punter- you've got to plan for the weather (especially in the UK!) and from our point of view, just making sure we can transport our gear to and from the stage with as little mud and water getting in the way as possible.   When we've played European festivals, we also need to ensure we or they have the right power converters – we played on a smaller stage at one of the bigger Euro fests a few years ago where our plug adaptors didn't seem to work and they hadn't made provisions for UK bands so they didn't have any.  It meant having to do without wireless packs for the show which was a bit of nuisance but we've since learnt to take alternatives and also check in advance.
What's the craziest thing you saw at Bloodstock?
Jonny:  Anthrax finishing their set just before we started ours, a short distance across the field from us. Then Slayer coming on after us.  That whole metal sandwich was a surreal moment!
What's the worst experience you have ever had at a festival?
Stevie:  Worst festival experience was Download 2012. So much rain. So much mud. A rubbish atmosphere. Campsite miles from the arena. Swore I'd never go back to Donington after that and stuck to it. Eurofests or Bloodstock have it nailed. Smaller scale yet way more enjoyment and value for money. Also better weather, better layout, better vibe, better atmosphere. Champion!
What would you say defines Bloodstock as a festival?
Jonny:  Said it already but it's the metal community vibe that sets Bloodstock apart and the attention to detail to the small and big things that make a difference.  The fact it is independent and run by a passionate family also adds to that community spirit.
Would you say the weather makes a difference to festival goers?
Jonny: Absolutely – see above!
Can you tell us a little about your latest CD 'Warheads LTD' and any of the meanings behind the songs.
Jonny:  It's out now on Off Yer Rocka Recordings on CD Digpack and digital formats and has a lot of variety on the album, which is something we pride ourselves on.  There are some catchy rockers, some metal riffs, epic ballads with orchestral strings and Matthew even gets a solo spotlight with a bass-driven instrumental track. Lyrically, the themes include the Scottish independence referendum, the business & profiteering of global warmongering, living and dealing with Alzheimer's Disease, amongst other upbeat, happy topics, haha.
How does 'Warheads LTD' differ from your previous albums?
Jonny:  It's probably our strongest collection of songs on one album yet and it is also the first album that I produced, engineered and mixed.  So it's 100% organically Attica Rage.
What's your favourite track off the album that you most like playing live?
Stevie:  Favourite song for me is definitely the title track. A big, chunky, stompin' riff. Anthemic chorus. And a solo each for Jonny and myself. Killer track!

What music are you listening to at the moment , what would we find on your IPod?
Matthew:  I currently have the new Gojira album on repeat, so many massive riffs! But still can't beat my classics which get a play every day in Metallica, Megadeth and maiden. Maybe a little bit of Eagles thrown in there for some sweet beautiful harmonies!
Is there anything you would like to say to you fans?
Jonny:  As always, we thank each and every one of them for their ongoing support – it's always appreciated and never taken for granted.  We hope they like the new album Warheads Ltd – it's been long enough since the last one!  Come and see us on our upcoming UK & Ireland tour starting in September!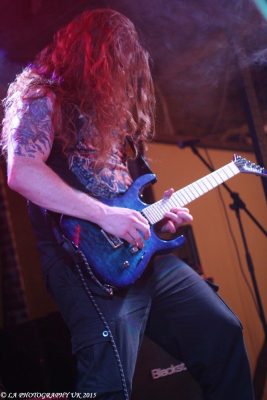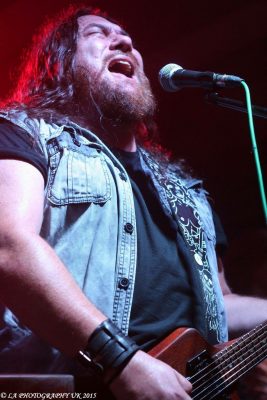 Pics courtesy of L.A Photography
Thankyou for your time
We look forward to catching up with you in Manchester
How useful was this post?
Click on a thumb to rate it!
Average rating 0 / 5. Vote count: 0
No votes so far! Be the first to rate this post.
Related
About the author
I started off in media back in 2009-2010 working for Rach at Bolton FM as her PA. I was then a Radio DJ in Blackpool for 2 years 2010-2012 for Impact Radio doing the Rockout Show, until the station closed due to lack of funds. From here i went onto working for My Global Mind Webzine, TBFM Radio & Magazine and now All About The Rock. Currently writing and doing photos for 3 webzines keeps my days filled with lots of rock n roll updates and music lovelyness.