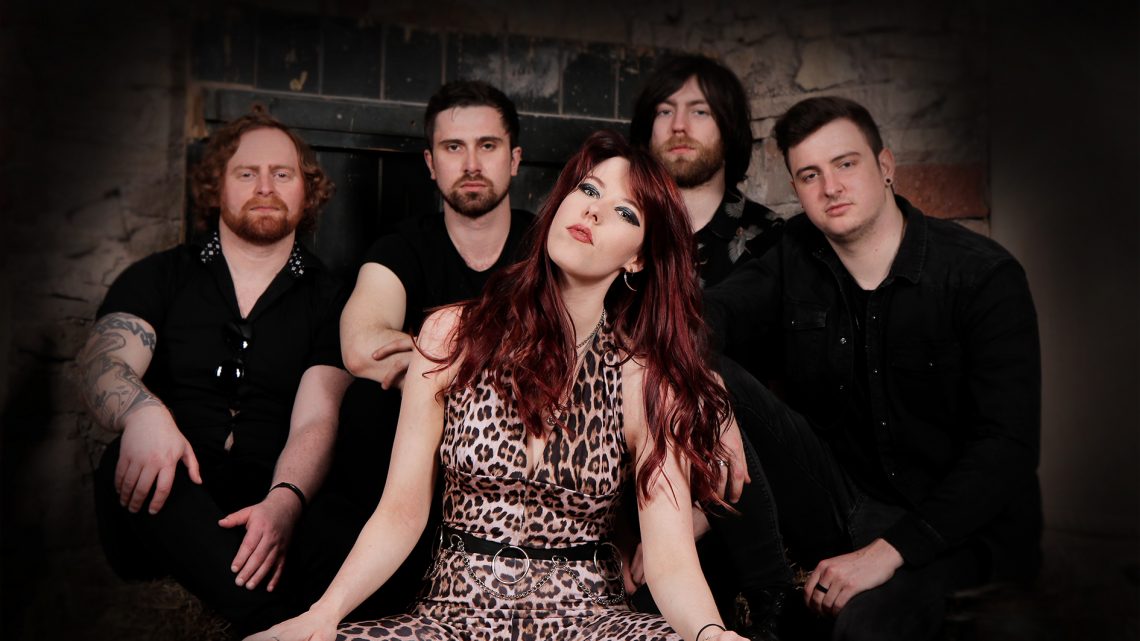 BASTETTE GET READY TO TAKE YOU ON THE RIDE OF YOUR LIFE WITH NEW SINGLE 'ROLLERCOASTER!' EXCLUSIVE MUSIC VIDEO PREMIERE!
19th August 2021
0
By
John Deaux
Gritty rock/pop group Bastette will release their brand new single this Friday and All About The Rock is exclusively premiering the music video for 'Rollercoaster' before its official release!
"I am the rollercoaster", explains Bastette's singer songwriter Caroline Kenyon. "I take things to the extreme, I mean who doesn't want a rush? We have two selves, one that chases the high and one that comes down from it.  My highs and lows are representative of my relationship with another. Most people can relate to the desire of chasing a thrill, craving speed and height, whether that's riding too fast on a motorbike or going to a gig. I think this particular song expresses those powerful desires. It's describes a passionate, yet poisonous relationship intertwined with a mutual obsession for music, leather and sex. Of course, with highs there are lows, and in those low times I thrived, expressing myself through creation. Rollercoaster took me 10 months to finish and it tells my journey as I lived it. As the relationship ended, the song was complete."  
'Rollercoaster' is taken from Bastette's forthcoming new ep 'Exposed' and follows the release of acclaimed singles 'Talk About It' and 'Sick & Twisted'. 'Exposed' was recorded at the Lounge Recording Studio in Wigan with producer Gareth Nuttall (Frank Turner) and meshes sparkling rock sonics and gritty pop smarts with original songwriting that lyrically resonates with real life. Each track on the ep is laid to bare with exploration of betrayal, love, sex, control, manipulation, and passion all moulded into one, but authentically asks 'how much of it is real, and how much of it is fantasy'?
To support the release of their new music Bastette has a number of shows booked that includes a UK tour with Marisa and the Moths, plus special guest slots to Transvision Vamp legend Wendy James, and Aussie rockers Massive on a number of their UK dates!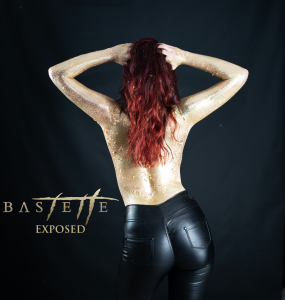 'EXPOSED' TRACK-LIST:
Stand Back

Talk About It

Sick & Twisted

Rollercoaster

Poison
'Bastette Exposed' is out Friday 17th September. Pre-order it here: https://bastette.bigcartel.com/
BASTETTE LIVE:
26th August – BLACKPOOL, The Waterloo (w/ Wendy James)
3rd September – WIGAN, The Boulevard (w/ Sam Millar)
10th September – SHEFFIELD, Rockin the Bowl (w/ Cats In Space and more!)
17th October – BLACKPOOL, The Waterloo (w/ Massive)
20th November – MANCHESTER, Rebellion (w/ Marisa and the Moths)
21st November – NEWCASTLE, Trillians (w/ Massive)
25th November – CARDIFF, Fuel (w/ Massive)
26th November – BIRMINGHAM, Engine Room (w/ Marisa and the Moths)
9th December – BLACKPOOL, The Waterloo (w/ Marisa and the Moths)
10th December – NOTTINGHAM, Rough Trade (w/ Marisa and the Moths)
11th December – BRADFORD, Nightrain (w/ Marisa and the Moths)
12th December – HULL, Old School House (w/ Marisa and the Moths)
18th December – READING, Purple Turtle (w/ Marisa and the Moths)
BASTETTE IS:
Caroline Kenyon – Vocals/Songwriter
Sam Newiss – Lead Guitar
Eoin Kelly – Rhythm Guitar
Paddy Duffy – Bass
Rob Hirst – Drums
CONNECT WITH BASTETTE:
Official Website: https://www.bastette.co.uk
Facebook: https://www.facebook.com/Bastette
YouTube: https://www.youtube.com/BastetteMusic
Instagram: https://www.instagram.com/bastetteuk
Twitter: https://twitter.com/Bastetteuk
TikTok: https://www.tiktok.com/@bastetteukofficial
How useful was this post?
Click on a thumb to rate it!
Average rating 5 / 5. Vote count: 5
No votes so far! Be the first to rate this post.
Related
About the author
Some say Yank My Doodle, It's A Dandy! is a biographical movie based on John. Some have even said that his favorite artist is Chesney Hawke! All we really know is he sleeps inside out and his hair tastes like candy floss.