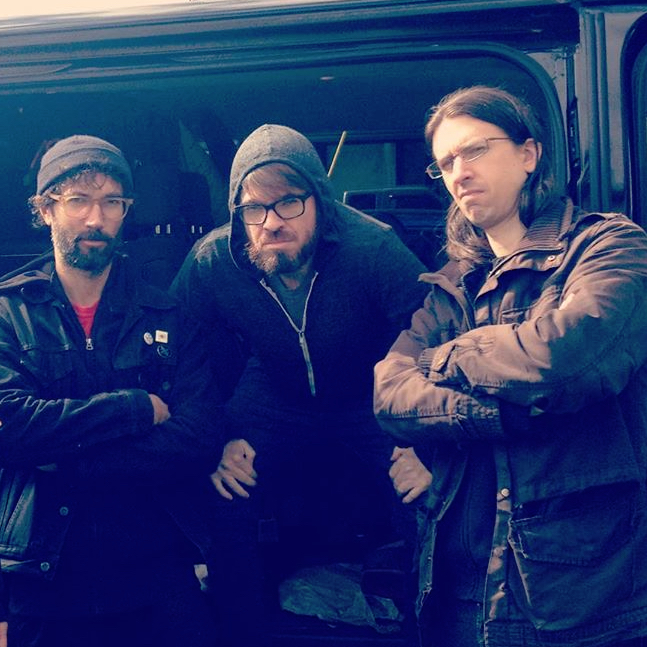 Behold… – The Arctopus – Hapeleptic Overtrove
4th June 2020
0
By
John Deaux
So on listening to previous material by Behold…The Arctopus which is two albums (Nano-Nucleonic Cyborg Summoning and Skullgrid) it's clear that these avante-garde weirdo metalers don't really do "normal' music. Well that is to say they don't really sound like much you have heard before, or possibly ever want to hear again.
Each track on the above albums actually sound like a short breakdown in any given Dimension Hatross era Voivod song, plus or minus elements of free jazz.
However with new album Hapeleptic Overtrove the band have just gone plain bonkers. Opener Quithtion is 29 secs long and could be labeled contemporary jazz metal; that is to say, to most listeners, noise.
Track two, Adult Contemporary is 2.05 mins of instrumental twiddly percussive noodling. Telepathy Apathy is dark and moody but is essentially more twiddly percussive noodling. In fact twiddly percussive noodling is exactly what makes up nearly all of Hapeleptic Overtrove. It is a mental instrumental sonic shitstorm that is certainly not for mainstream listeners. I've played it three times now and that is likely to be enough.
That said Hapeleptic Overtove has to be reviewed fairly and should not be compared to other more mainstream or even extreme metal. Throughout the late 80s and early 90s, John Zorn led a band called Naked City who pushed the free jazz movement whilst incorporating elements of rock, funk and metal; strongly influencing a young Mike Patton.
Patton clearly infused the Zorn influences into his writing with Mr Bungle, heard most prominently on Disco Volante, and certainly with Faith No More on King For A Day, Fool for a Lifetime. Patton has gone on to influence countless mainstream and extreme metal artists with his extraordinary vocal and musical phrasings and it cannot be overstated how his influences came from music the likes heard here on Hapeleptic Overtrove.
Score 6/10
Track Listing
1. Quithtion
2. Adult Contemporary
3. Telepathy Apathy
4. Blessing in Disgust
5. Forgotten Explanations
6. Other Realms
7. Perverse.Esoteric.Different
8. Hapeleptic Overtrove
9. Quithtion Overtrove
Label-
Willowtip Records
Release Date-
12 June 2020
For all things Behold… – The Arctopus, click HERE and to purchase the album, click HERE
How useful was this post?
Click on a thumb to rate it!
Average rating 0 / 5. Vote count: 0
No votes so far! Be the first to rate this post.
Related
About the author
Some say Yank My Doodle, It's A Dandy! is a biographical movie based on John. Some have even said that his favorite artist is Chesney Hawke! All we really know is he sleeps inside out and his hair tastes like candy floss.