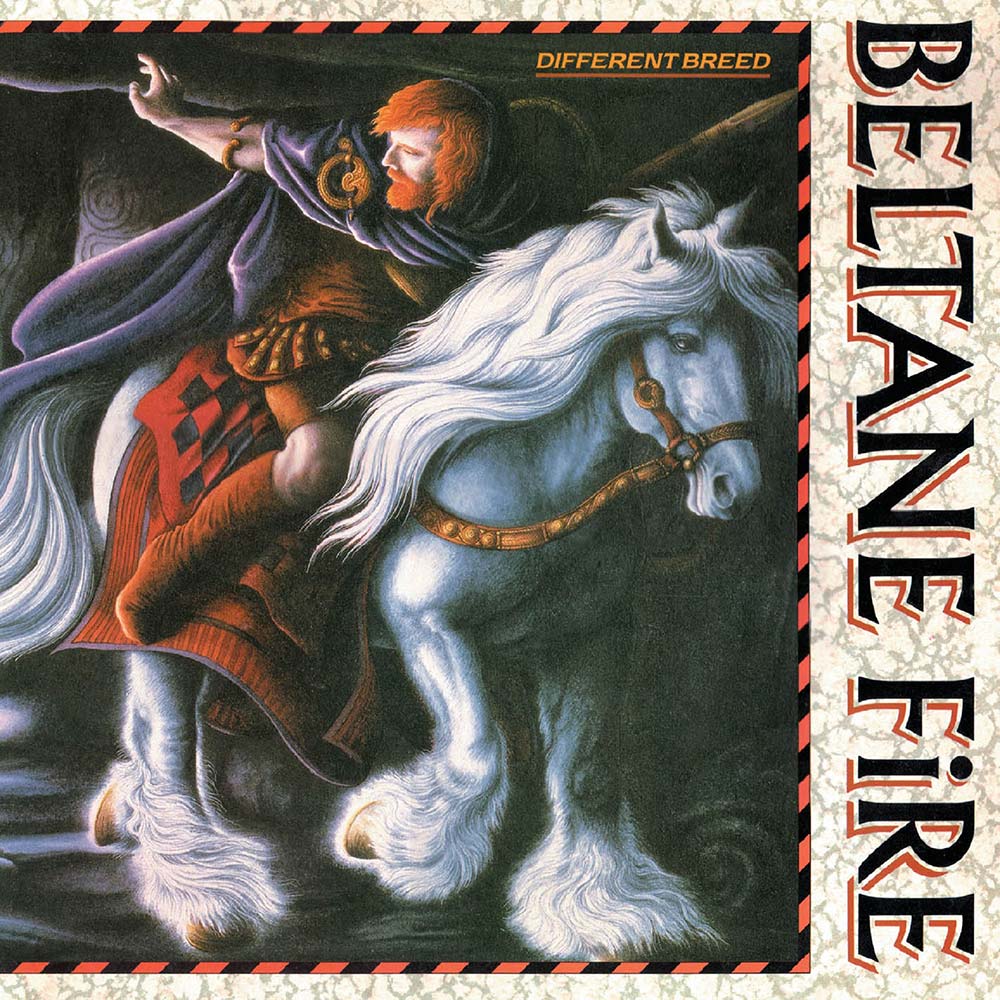 Beltane Fire – Different Breed: Expanded Edition
6th September 2016
September 9th is quite a special day, as in this year of 2016. Beltane Fires 1985 album Different Breed get's issued for the 1st time on CD with the inclusion of 8 bonus tracks.
Heralded by Kerrang (when they used to be a metal & rock magazine – just before thrash metal was to hit the reset button) as "a distinctive and attractive alternative to the mainstream flow of things" and given a hefty KKKK 1/2 rating. It's quite easy to see why this British band got that accolade..
The album itself is a great slice of middle 80's rock n roll. Combining elements of rockabilly, post punk drums & hook laden guitars, they were a breath of fresh air in an atmosphere that was dominated by the smell of Brussel sprout farts.

The liner notes in the booklet are interesting & co-written by Beltane Fire themselves.
The production of the album sounds sublime. Originally released by Sony this new & expanded version comes from Lemon Recordings with Sony's blessing.
The bonus tracks are a great addition & again finally on CD & the 12″ version of Fortune Favors The Brave is a welcome bonus.

Over all this is a welcome addition & a mighty fine replacement to finally retire the vinyl versions
Score 7/10
Different Breed album information.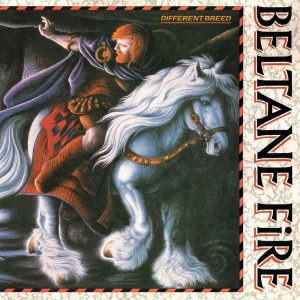 Track List
1. CAPTAIN BLOOD
2. FORTUNE FAVOURS THE BRAVE
3. NIGHT FISHING
4. THE POACHER
5. EXCALIBUR (I BELIEVE)
6. KING ARTHUR'S CAVE
7. DIFFERENT BREED
8. RUN (LIGHT THE BELTANE FIRE)
BONUS TRACKS
9. FAR CRY
10. THE OLD WAYS
11. FURTHER UP FURTHER IN
12. UTHER (II)
13. UTHER'S SON
14. FORTUNE FAVOURS THE BRAVE (12" VERSION)
15. THE POACHER (12" VERSION)
16. CAPTAIN BLOOD (12" VERSION)
Label
Lemon Recordings (a division of Cherry Red)
Release Date
9th September 2016
For fans of Big Country, Loverboy
Check out Beltane Fire HERE & the album is availble to order HERE