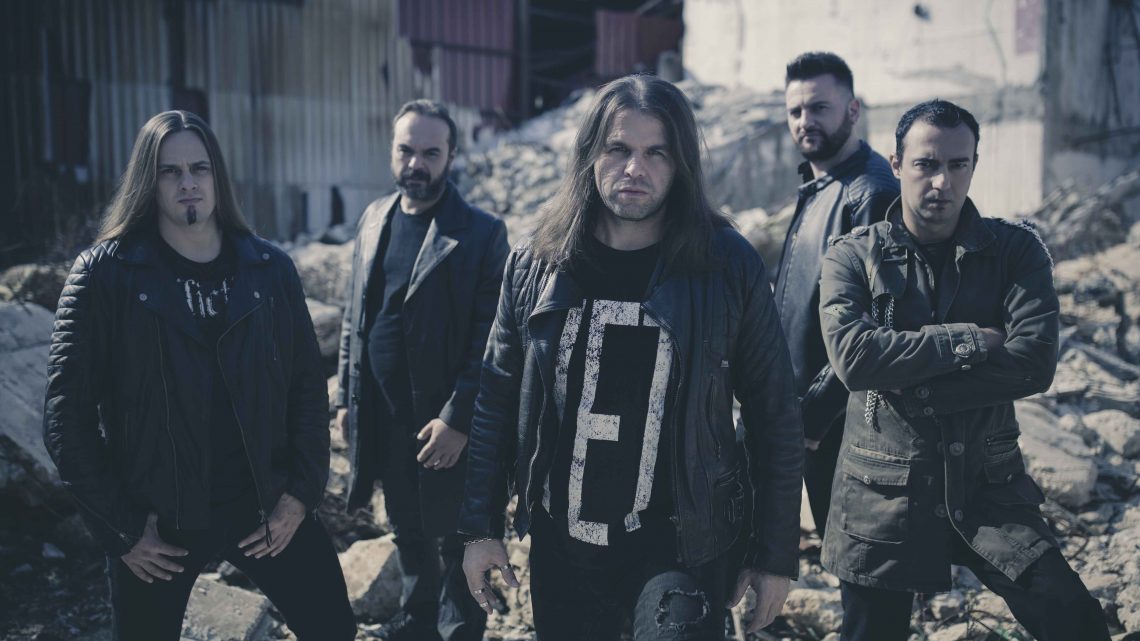 Black Fate – Ithaca: A Review
28th October 2020
0
By
Owen Edmonds
So Black Fate are a new band for me, I hadn't heard of them before I picked up Ithaca to review even though this is their fifth album.
Hailing from Greece, this power-prog metal outfit have released the album on the Rockshots Records label and I like it…… To a point.
The Review
Where to begin?
This is a very modern sounding album. What does this mean? It sounds just like the kind of albums that you get from new bands these days, it is incredibly polished, not a single note is out of place, not a single drum beat is out of sink. You'll get no rushing or dragging here (Whiplash reference).
I understand that everyone wants things to be perfect, but there is a train of thought that says it's the imperfections that make things awesome.
Another issue I have with a lot of modern metal is that we've heard all of this before. When I heard that Black Fate were a power-prog metal band I was hoping for more prog in the music and whilst I really like the music, it really isn't prog.

Favourite Track
The band have a tendency to play hard music and I like this. Probably my favourite track on the album is Nemesis. It starts in a sinister way but quickly builds into a classic power metal song with a lovely breakdown just before the chorus and if they'd built on this section it couldn't been something special as I really really like this part.
I also think the use of keyboards on this track add an accent which some of the other tracks lack. It does feel as if the keyboards have been left as an after thought on a few of the tracks.
I've a couple of issues
I'd like to see the band be more experimental on some of their tracks. For example 'One Last Breath' has an interesting intro combining power metal riffs, driving drums with a lovely keyboard part. However, as soon as the vocals kick in the music gets a little boring, even with the chuggychuggychuggychugg moment (which doesn't feel like it belongs to be honest) the music isn't exciting enough. 
There are moments when it feels as if they've taken the 'easy' option and done something that is safe or easy to play rather than being difficult. This is a shame and I'd encourage them to look to Fear Inoculum by Tool, I don't think there's a safe/easy moment on the entire album so they should be braver and really go for it. 

So I've saved this bit for almost the end as literally 5 minutes before submitting the review I've finally realised what my main issue with the album is. Now believe me, I feel like a dick saying this, however, the lead singer (Vasilis Georgiou) has a tendency to warble his voice and, to my ears, sings in the same way throughout.
Some call it (warbling) vibrato and love it, think Whitney Houston, Mariah Carey et al. I don't mind a bit of it, and yes, I know that Bruce Dickinson and Rob Halford have done their fair share of wobbly vocals over the years, but there just seems to be too much of it on the album. Maybe if the singer had changed up the way he sings a bit more often and tried different things I'd have liked it better, but no. The vocals are the part of the album that I liked the least and are the reason I can't score it higher. On first listen this was getting an 8/10 from me, but the longer I listened to it the more annoyed I got so I docked them a point. 

Conclusion
Overall, I like the album. Yes there are areas that I'm not overly fond of (the vocals), but then I can say the same thing about almost every album I've ever listened too. The music is strong enough for me to want to come back for more.
Score 7/10
Track Listing
From Ashes & Dust
Ithaca
Maze
Saviour Machine
Fortress of Solitude
Nemesis
Secret Place
Reach for the Stars
Rainbow's End
One Last Breath
Queen of Shadows
How useful was this post?
Click on a thumb to rate it!
Average rating 2.5 / 5. Vote count: 2
No votes so far! Be the first to rate this post.
Related
About the author
I love music. My favourite 3 bands are Iron Maiden, The Doors and Jethro Tull. However, I love early Metallica, early RHCP, RATM, QOTSA, The Lounge Kittens, Rammstein, Clutch, Slayer, Faith No More, Pearl Jam, Rush, Black Sabbath, Led Zeppelin and so many more.