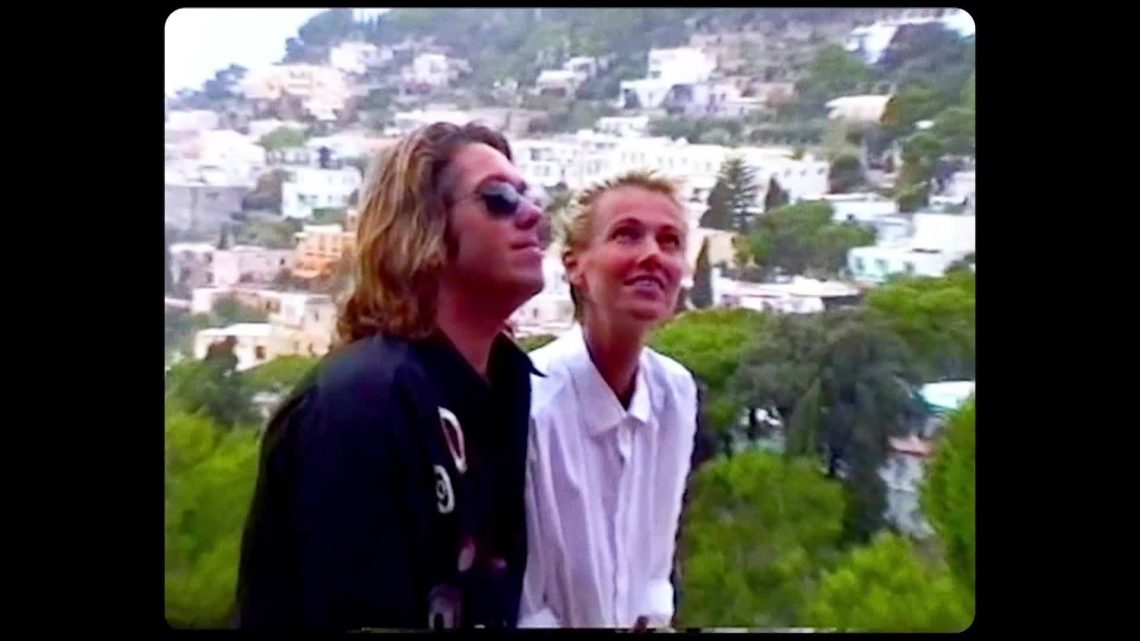 ROXETTE – BAG OF TRIX MUSIC FROM THE ROXETTE VAULTS
28th October 2020
Warner Music Sweden are proud to announce the release of  Bag of Trix – Music From The Roxette Vaults – a four-record collection of 46 previously unreleased or long since deleted Roxette recordings—demos, alternative mixes, Spanish versions, bonus tracks and other fun stuff from the Swedish band's long, illustrious and extraordinary successful career 1986 – 2016.
Bag of Trix – Music From The Roxette Vaults will then be released digitally in four volumes starting on 30th October and running through to 11th December when the final digital volume and the two physical releases a 4LP Boxed set and 3CD set will be released
Volume One of "Bag Of Trix" is released on 30th October and consists of 12 songs recorded over a 30-year period: from the demo of "Like Lovers Do" recorded during an early pre-recording session for Roxette's debut album "Pearls Of Passion" in the summer of 1986, to the new single "Let Your Heart Dance With Me" which was a leftover from the "Good Karma" recordings in 2016.
"Bag Of Trix" offers unique insights in one of Sweden's most fascinating pop group careers. Check out Brian Malouf's American single mix of "Joyride", Roxette's fourth #1 record  on the Billboard Hot 100 chart in the spring of 1991. In its album version the song is a classic in the Roxette catalogue, but few outside of the US has probably heard this intense and in-your-face single mix. 
"Bag Of Trix" also offers Marie Fredriksson's and Per Gessle's acoustic demo  of "Hotblooded", as well as an unplugged version of their second US #1 "Listen To Your Heart" which together with their version of the Beatles masterpiece "Help!" was recorded in the Abbey Road studios in London during the Autumn of 1995. 
And for Marie Fredriksson's millions of fans all over it might be with extra anticipation they will approach the three home-recorded demo versions of her own songs "Pocketful Of Rain", "Beautiful Boy" and "Waiting For The Rain"—of which only the last one ended up on a Roxette album. 
– Both Marie and I loved to be in the studio and record our music, and looking back at it now it's quite overwhelming how much material we did produce—a lot more than we ever released. But I guess we were so spurred on by the whole fantastic Roxette circus we were in at the time, Per Gessle says with a smile. 
– A lot of what was then "only" put out as bonus material on CD singles in Japan or maybe didn't see a release at all, today feels like an interesting part of our catalogue. And that's why I think that the "Bag Of Trix" trip can offer quite an interesting listening experience, especially if you have followed us over the years.  
**********
30th October Bag of Trix – Music From The Roxette Vaults  (Vol 1) – Digital release
13th November Bag of Trix – Music From The Roxette Vaults  (Vol 2) – Digital release
27th November Bag of Trix – Music From The Roxette Vaults  (Vol 3) – Digital release
11th December Bag of Trix – Music From The Roxette Vaults  (Vol 4) – Digital release
11th December Bag of Trix – Music From The Roxette Vaults  – 4LP Box set
11th December Bag of Trix – Music From The Roxette Vaults – 3CD set
***********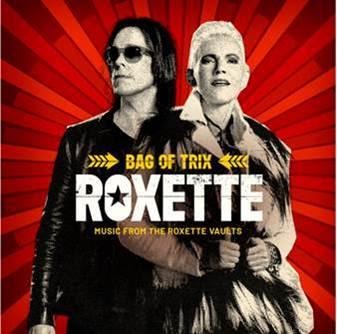 Tracklisting: Bag of Trix – Music From The Roxette Vaults
Volume 1
1 Help! (Abbey Road Sessions – Nov 15, 1995) 
2 Listen To Your Heart (Abbey Road Sessions – Nov 15, 1995) 
3 Let Your Heart Dance With Me (Good Karma Outtake 2016) *** 
4 Waiting For The Rain (Studio Vinden Demo 1997) 
5 Joyride (Brian Malouf US Single Mix 1991) 
6 Like Lovers Do (Montezuma Demo –  Jul 25-26, 1986) *** 
7 Pocketful Of Rain (Skinnarviksringen Demo – Feb 1993) ***
8 Wish I Could Fly (Live EMP Sky Church, Seattle Oct 7, 2000) ***
9 Happy Together (T&A Demo – Jul 1-2, 1998) 
10 Beautiful Boy (Studio Vinden Demo  – Mar 2000) ***
11 You Don't Understand Me (T&A Demo – Jul 30, 1995) ***
12 Hotblooded (T&A Demo – Dec 13, 1990) *** 
Volume 2
1 The Look (Abbey Road Sessions – Nov 15, 1995) 
2 Tu No Me Comprendes (Spanish version of You Don't Understand Me) ***
3 Soul Deep (Tom Lord-Alge Mix) 
4 Always The Last To Know (Studio Vinden Demo 1998) ***
5 Sleeping In My Car (The Stockholm Demo Version 1993) 
6 Watercolours In The Rain (T&A Demo – Jan 24, 1990) ***
7 From One Heart To Another (Montezuma Demo – Jul 25-26, 1986) ***
8 I Remember You (T&A Demo – Mar 15, 1990) ***  
9 It Hurts (T&A Demo – Aug 3, 1995) *** 
10 Perfect Day (T&A Demo – Aug 23, 1990) *** 
11 New World (Studio Vinden Demo 1996) 
12 Lo Siento (Spanish version of Salvation) 
Volume 3
1 Piece Of Cake (Good Karma Outtake 2016) ***
2 You Don't Understand Me (Abbey Road Sessions – Nov 15, 1995) 
3 Dangerous (Swedish Single Version) 
4 Every Day (Studio Vinden Demo – Mar 2000) ***
5 The Big L (T&A Demo – Mar 29, 1990) *** 
6 It Will Take A Long Long Time (Modern Rock Version) (Have A Nice Day Outtake 1999)
7 Little Girl (Studio Vinden Demo – March 2000) ***  
8 Cry (Live Norrköping Dec 16, 1988) 
9 Goodbye To You (Montezuma demo – Jul 25-26, 1986) ***
10 Go To Sleep (Skinnarviksringen demo – Feb 1993) ***
11 Quisiera Volar (Spanish version of Wish I Could Fly) 
Volume 4
1 The Centre Of The Heart (Is A Suburb To The Brain) (Have A Nice Day Outtake 1999) ***
2 Pearls And Passion (Montezuma Demo – Jul 25-26, 1986) ***
3 Things Will Never Be The Same (T&A Demo – Dec 13, 1990) ***
4 Entering Your Heart (Room Service Outtake 2001) 
5 Cooper (Closer To God) (Have A Nice Day Outtake 1999) 
6 Joy Of A Toy (Montezuma Demo – Jul 25-26, 1986) ***
7 It Takes You No Time To Get Here (Room Service Outtake
1999) ***
8 Before You Go To Sleep (T&A demo – Oct 23, 1992) ***
9 I Was So Lucky (The Golden Blow) (Have A Nice Day Outtake 1999) ***
10 Jag älskar (Surrender) (Montezuma Demo – Jul 25-26, 1986) ***
11 Som i en dröm (So Far Away) (Montezuma Demo – Jul 25-26, 1986) ***
12 Alguien (Spanish version of Anyone 1999) 
*** Previously unreleased