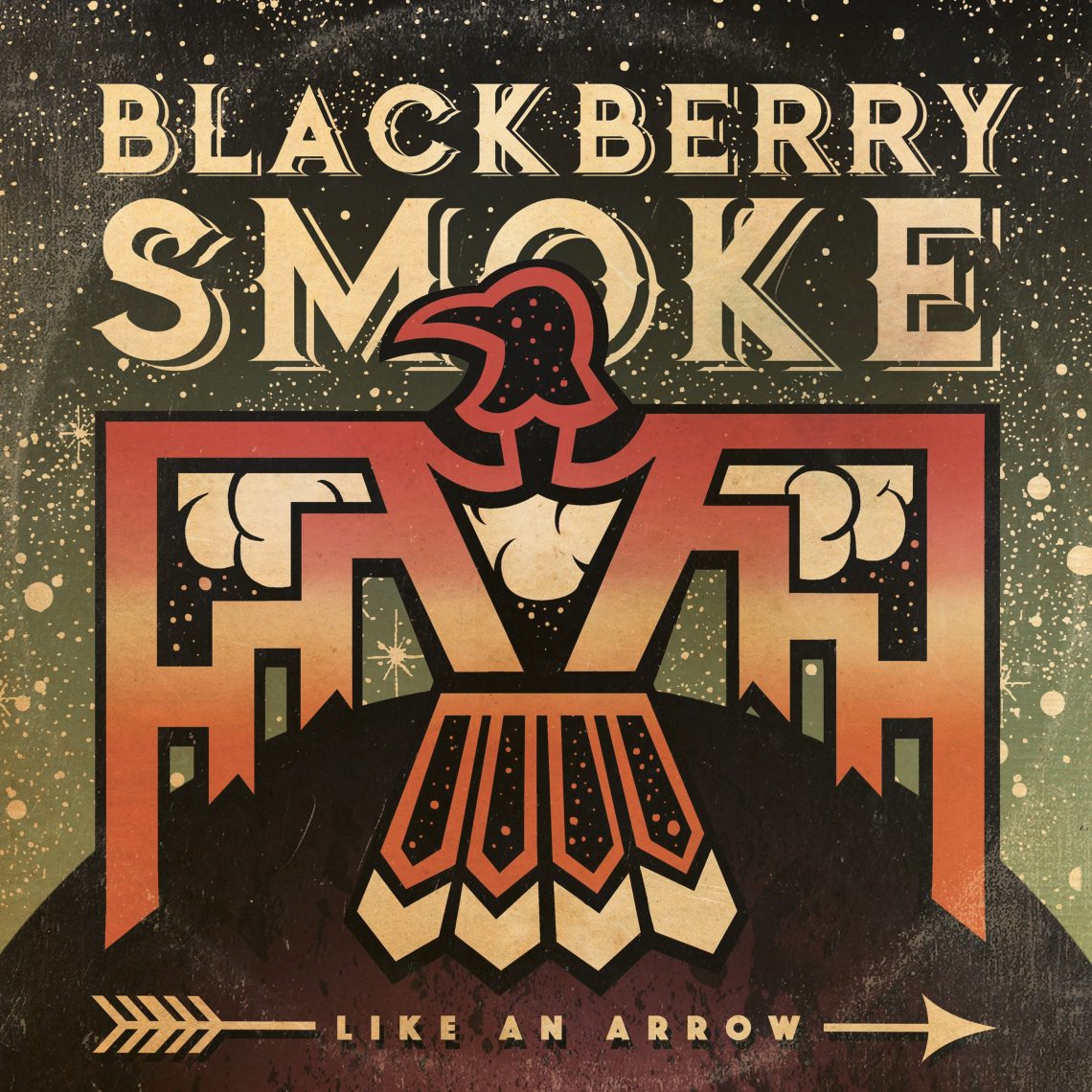 Blackberry Smoke – Like An Arrow CD Review
19th October 2016
Like almost every metalhead alive, my introduction to the genre was through good 'ol rock and roll. Aerosmith, Led Zeppelin and Lynyrd Skynyrd all paved the way for my death metal addiction in my childhood. And though that old-school style doesn't get nearly as much airplay on my stereo as it should, sometimes there's nothing like a bit of rock and roll swagger. But with many of the old guard past their hay-day, where does the future lie for classic rock and roll? The future lies with Blackberry Smoke, who have just released their second Roadrunner Records album, Like An Arrow.
Like An Arrow follows Blackberry Smokes's critically acclaimed major-label debut, Holding All The Roses. Spanning 12 tracks, Like An Arrow stylistically leaps from hard-hitting, '70s inspired rock to classic country and touches base with everything in-between. The quintet open strong with Waiting For The Thunder. Feeling like an instant-classic, Waiting For The Thunder pulls no punches. Charlie Starr's vocals here also carry a bit of an Ozzy-ish ring to them – not so much it sounds like Black Sabbath went country, but there is a hint of the bat-biting rockstar. Let It Burn is the record's first hint of country, and its upbeat sense of swing makes it a brilliant drinking song.
What Comes Naturally and Workin' For A Workin' Man are both strong tracks set to be live favourites, with a healthy amount of southern swagger. However, it could be said a little too much of Like An Arrow carries a more country-style sound. And while this leads to a couple of soothing ballads – Running Through Time and Sunrise In Texas spring to mind – Like An Arrow lacks a bit of the punch carried on previous albums.
While my true love lies with extreme metal, southern rock was my first love. And it's records like Like An Arrow that remind me just why I fell in love with the genre in the first place. Though a little disappointing as a follow-up to Holding All The Roses, and a little too country-focused, Like An Arrow leaves little doubt that in Blackberry Smoke's hands, the future of classic rock and roll is more than safe.
Score: 8 out of 10

Like An Arrow Information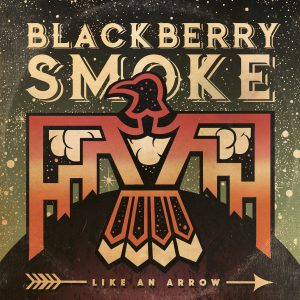 Track List:
1. Waiting For The Thunder
2. Let It Burn
3. The Good Life
4. What Comes Naturally
5. Running Through Time
6. Like An Arrow
7. Ought To Know
8. Sunrise In Texas
9. Ain't Gonna Wait
10. Workin' For A Workin' Man
11. Believe You Me
12. Free On The Wing (ft. Gregg Allman)
Record Label:
Roadrunner Records/Earache Records
Release Date:
14th of October 2016
For fans of…
Crobot, Lynyrd Skynyrd, Black Crowes
Order Like An Arrow here, and check out Blackberry Smoke on Facebook!