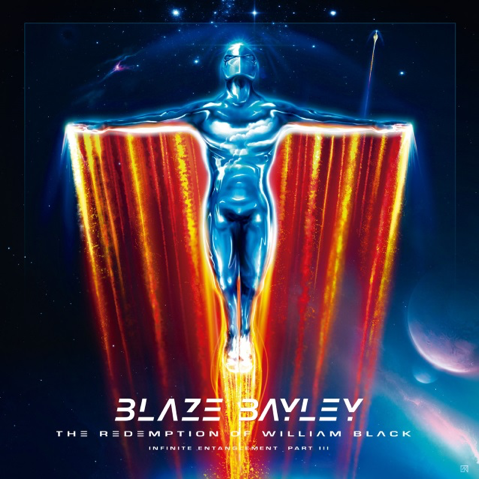 Blaze Bayley – The Redemption of William Black (Infinite Entanglement Pt. III)
5th March 2018
0
By
Aaron Emerson
A synonymous figure head of the British Heavy Metal scene, Blaze Bayley has seen it all, from the rise of the metal scene in the eighties to it downfall during the nineties and its rise again in the noughties. Blaze came on the scene with the enigmatic Wolfsbane, which caught the attention of Iron Maiden where he took over from Bruce Dickinson in 1994 for five years and two albums. Since 1999, Blaze has seen several reincarnations of his solo career with snippets of reunions with Wolfsbane in-between; his recent foray into his solo career has seen him partner up with the Absolva crew which he has grown to admire and respect as the next generation of British Metal musicians. This is the third and final instalment of the Infinite Entanglement saga; The Redemption of William Black continues the conceptual story arc with a sci-fi theme, much like his older works in Silicon Messiah (2000) and Tenth Dimension (2002).
Opening with 'Redeemer', The Redemption of William Black continues where Endure and Survive ended; the intro spoken word continues throughout the album much like its predecessor, feeding us the story based around the mercenary William Black and some corrupt system that wishes him dead in this finale; this is an album, much like the other two, crammed full of guests from other areas of the metal world; the haunting melodies of Liz Owen on '18 Days' really stands out but it's the guest spoken words of Chris Jericho of Fozzy and others that really give this album its story telling ability. The influences of Blaze's old works such as Silicon Messiah can be heard throughout; the powerful and elongated chorus structures are what has made the trilogy a worthwhile endeavour. The solo work of Chris Appleton and his guest brother Luke Appleton of Iced Earth certainly keeps the energy alive and this is more prominent in 'Human Eyes', 'Already Won' and 'Life Goes On'.
There are many layers to the album much like the other two, the incredible operatic vocals of Mel Adams and Joanne Robinson of Aonia are available once more as they were in part 1 and 2 of the Infinity Entanglement, and yet there was a lot of same old within the structure of the tracks. Where Infinity Entanglement gave us something new, by the time The Redemption of William Black comes through, you've heard it all before, basically in the first two instalments. Now that may sound scathing, but the reality is, this is something that actually benefits as well as discredits the album; here we have a trilogy, that not only follows a sci-fi themed concept throughout but also keeps to its own sound and production. Yet this is what also makes Redemption very samey and understandably a sound you've heard before; it's the crux of the issue the album holds. It's also that fact that this is the third album in three years by Blaze, which can be difficult to consume; however, what Blaze and Chris have done here is nothing short of a marvel, this is a huge story spread over three 60+ minutes albums that has seen a resurgence in Blaze's prowess.
Where this album succeeds is in the songs ability to stand by themselves with no connection o the other tracks; this of course will lend extremely well on the road and why tracks like '18 Days' can stand out so much. Blaze has created a solid piece of work that fully deserves to listen to in its entirety, which, by the way is my next task to see how it connects with one another fully. It will be interesting to see what Blaze does next and whether he will continue to work the talents of Chris Appleton on his next great project.
Score 8/10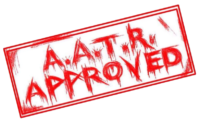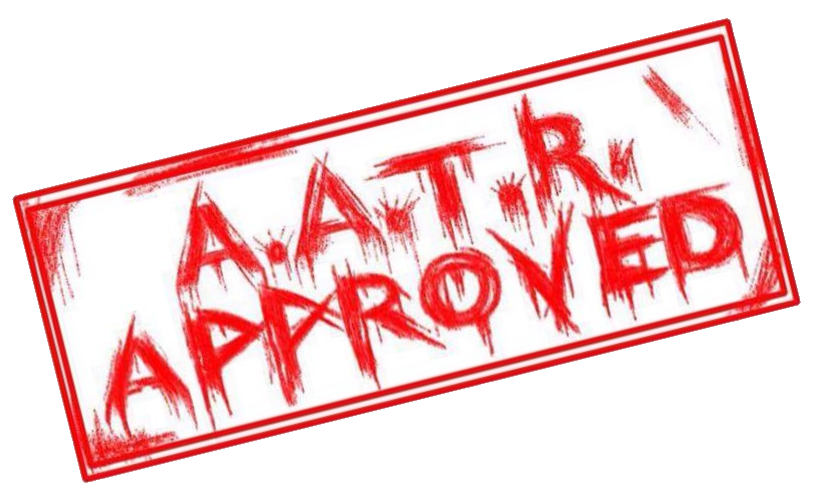 The Redemption of William Black by Blaze Bayley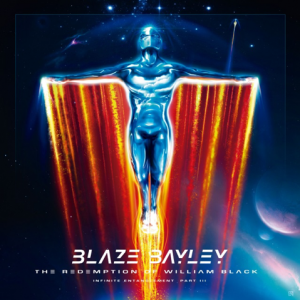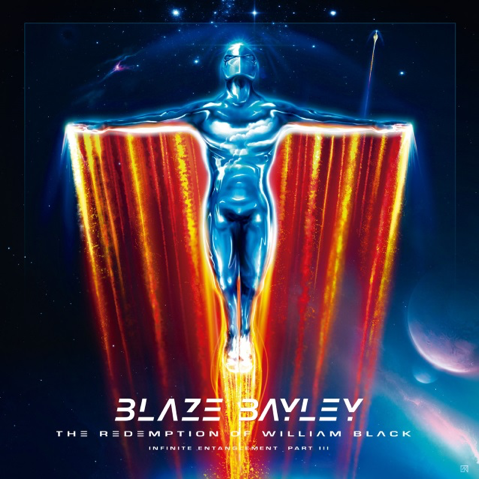 Track List:
1.     Redeemer
2.     Are You Here
3.     Immortal One
4.     The First True Sign
5.     Human Eyes
6.     Prayers of Light
7.     18 Days
8.     Already Won
9.     Life Goes On
10.  The Dark Side of Black
11.  Eagle Spirit
Record Label: Blaze Bailey Recording
Release Date: March 2nd 2018
Far the fans of: Wolfsbane, Manowar, Iron Maiden, Absolva
Check out Blaze Bayley on Facebook or go to his official website. You can buy The Redemption of William Black here.
Tour Dates:
01/03 – Newcastle, Trillians
02/03 – Grimsby, Yardbirds Rock Club
03/03 – London, Underworld
04/03 – Bilson, Robin 2
08/03 – Carlisle, Embers
09/03 – Manchester, Club Academy
13/03 – Glasgow, Ivory Blacks (Rescheduled Show)
16/03 – Pwllheli, Hammerfest
How useful was this post?
Click on a thumb to rate it!
Average rating 5 / 5. Vote count: 1
No votes so far! Be the first to rate this post.
Related