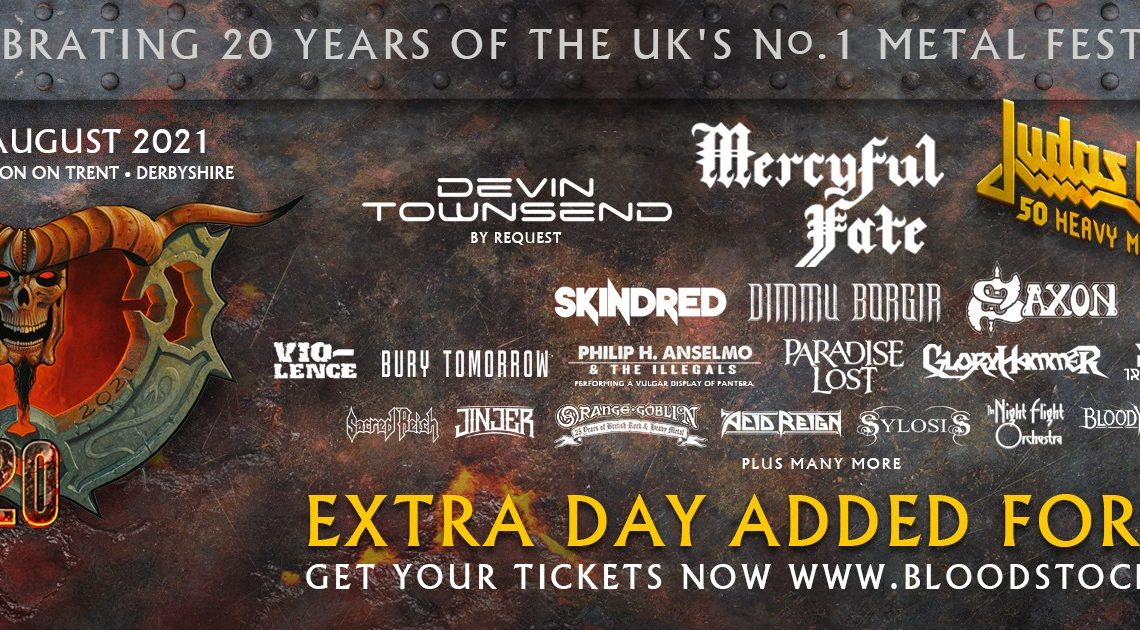 BLOODSTOCK CONFIRMS TEN MORE BANDS FOR 2021
29th September 2020
While everyone is adjusting to uncertain times right now and finding the best way forward, BLOODSTOCK is choosing to remain positive and keen to be reunited with the best metal community next summer. With that in mind, BLOODSTOCK is pleased to reveal five more bands joining the Sophie Lancaster stage line-up next August, and another five bands re-confirmed from 2020 for 2021.
BLOODSTOCK is also delighted to confirm that five more previously announced acts for 2020 – EXHUMED, NECROT, IDLE HANDS, VISCERA, and SAVAGE MASTER – have been re-booked for 2021's event. 
BLOODSTOCK's 2021 main stage headliners include DEVIN TOWNSEND (Friday), MERCYFUL FATE (Saturday)  and  JUDAS PRIEST (Sunday). Thursday's headliner is yet to be announced.  The festival also features sets from DIMMU BORGIR, PHILIP H. ANSELMO & THE ILLEGALS, SKINDRED, PARADISE LOST, LIFE OF AGONY, BURY TOMORROW, BLACK DAHLIA MURDER, DIAMOND HEAD, JINJER, VIO-LENCE, SACRED REICH, GLORYHAMMER, DARK TRANQUILLITY, BUTCHER BABIES, CATTLE DECAPITATION, BLOODYWOOD, MEMORIAM, RAMAGE INC, GREEN LUNG, CONJURER, ORANGE GOBLIN, THE NIGHT FLIGHT ORCHESTRA, UNLEASH THE ARCHERS, SAXON, SYLOSIS, TOXIC HOLOCAUST, WINTERFYLLETH, NEKROGOBLIKON, THE CRAWLING, RAISED BY OWLS, ANAKIM, ACID REIGN, SVALBARD,SOEN, DOG TIRED, BAILER, BLASPHEMER, BLACK TONGUE, LIBERTY LIES, PIST, & SHARKS IN YOUR MOUTH so far.  Many more bands performing across the weekend are still to be announced.