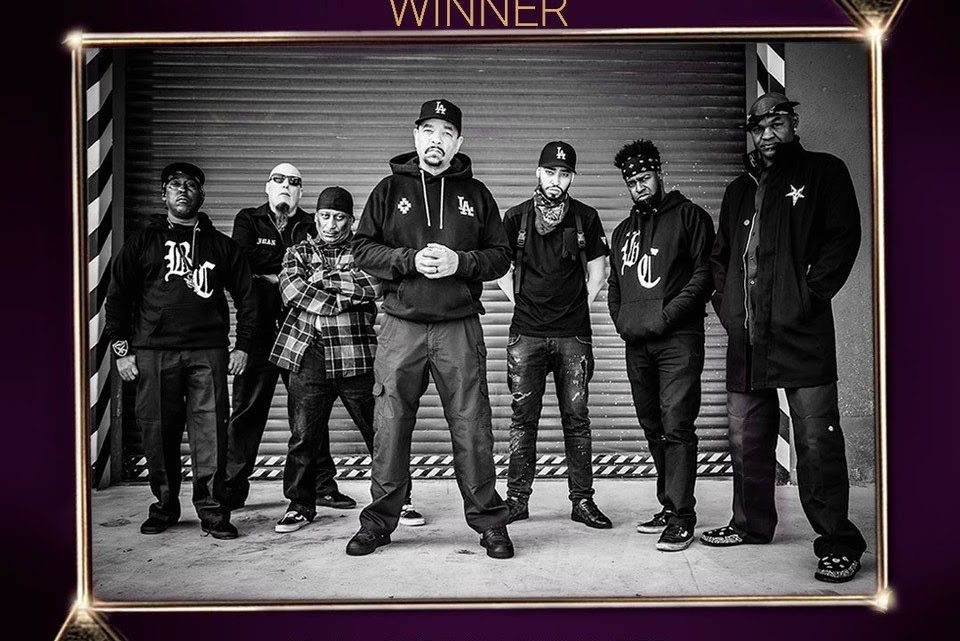 BODY COUNT WINS "BEST METAL PERFORMANCE" AT THE 63RD ANNUAL GRAMMY AWARDS
15th March 2021
0
By
John Deaux
BODY COUNT wins Grammy for "Best Metal Performance" at the 63rdAnnual Grammy Awards for their track "Bum-Rush" off of their latest full-length album Carnivore. This is the band's first Grammy win for Century Media Records. Watch the music video for "Bum-Rush"  HERE and purchase and stream the track HERE.
Carnivore was produced by Will Putney (Thy Art Is Murder, Knocked Loose) and features standout tracks such as: "Another Level (feat. Jamey Jasta)", "When I'm Gone (feat. Amy Lee)", "Point The Finger (feat. Riley Gale)", and Grammy Award winning track " Bum-Rush". Carnivore is available to purchase and stream HERE.
The following physical formats are still available for Carnivore:
Deluxe 2CD Box Set (incl. bonus tracks, beanie, metallic logo pin, poster & instrumental CD)
Ltd. Gatefold LP+CD & LP-Booklet & Poster (incl. bonus track)
CD Digipak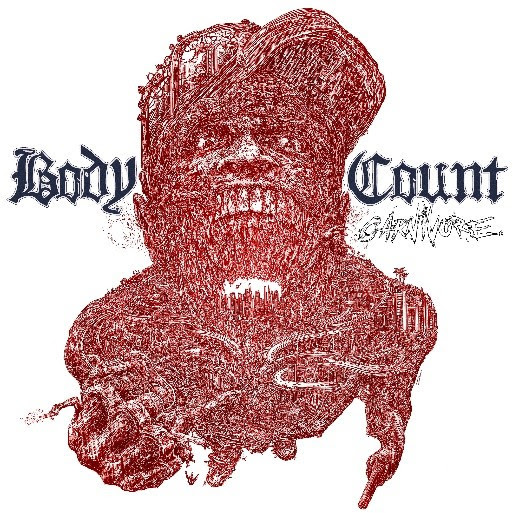 Carnivore Tracklist
Carnivore
Point The Finger (feat. Riley Gale)
Bum – Rush
Ace Of Spades
Another Level (feat. Jamey Jasta)
Colors – 2020
No Remorse
When I'm Gone (feat. Amy Lee)
Thee Critical Beatdown
The Hate Is Real
6 In Tha Morning – 2020 – Unreleased Demo*
No Lives Matter – Live in Australia 2017**
Black Hoodie – Live in Australia 2017**
(*) Bonus Track (available on Ltd. LP and Ltd. 2CD Box Set)(**) Bonus Track (only available on 2CD Box Set)About BODY COUNTBODY COUNT is Ice T (vocals), Ernie C. (guitar/backing vocals), Juan Garcia (guitar/backing vocals), Vincent Price(bass/backing vocals), Ill Will (drums) and Sean E. Sean (samples/backing vocals). The band, founded in 1990 by Ice T and Ernie C., made their live debut at the inaugural Lollapalooza tour (1991) and released their controversial, RIAA gold-certified self-titled debut the following year. Over the outfit's nearly 30 year history they have sold over 1 million albums and released six studio albums Bloodlust (2017),  Manslaughter (2014), Murder 4 Hire (2006), Violent Demise: The Last Days (1997), Born Dead (1994) and Body Count (1992).
How useful was this post?
Click on a thumb to rate it!
Average rating 0 / 5. Vote count: 0
No votes so far! Be the first to rate this post.
Related
About the author
Some say Yank My Doodle, It's A Dandy! is a biographical movie based on John. Some have even said that his favorite artist is Chesney Hawke! All we really know is he sleeps inside out and his hair tastes like candy floss.