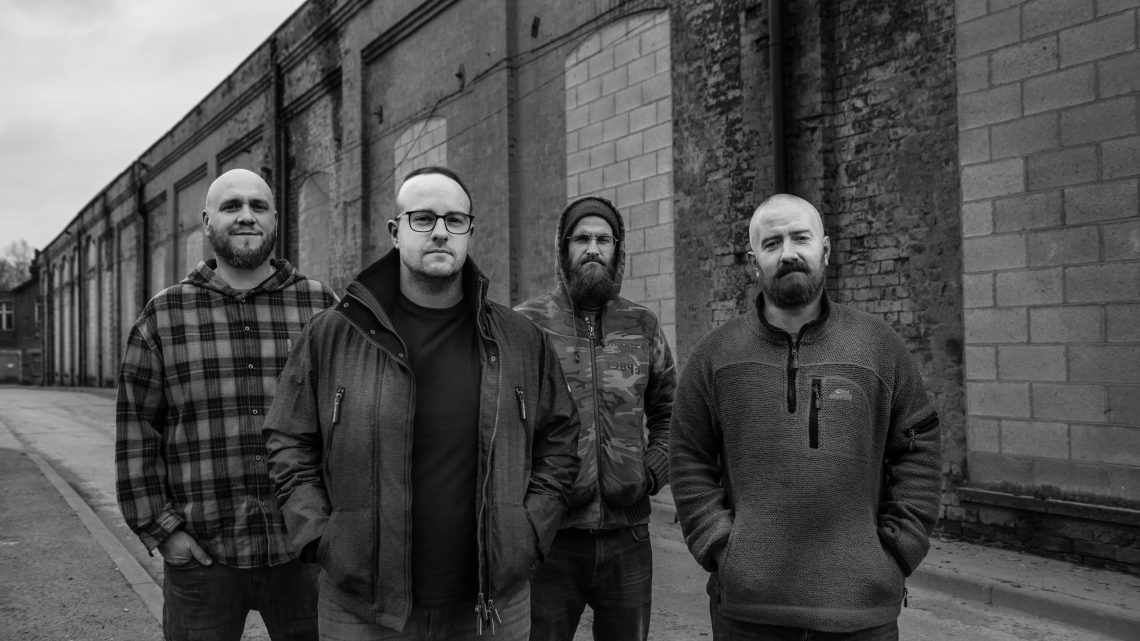 Boss Keloid – Family The Smiling Thrush – Review
14th June 2021
0
By
George Simpson
Every now and then, you come across an album that you can't help but listen to again, as you feel that you've not taken it all in yet. Family The Smiling Thrush is absolutely one such album.  You simply can't take it all in on first listen. 
After a decade together, Wigan's finest, Boss Keloid, are now at album number five. Trying to pigeon hole them into a particular genre would be an impossible task. There is still a base element of doomy metal, but there is an increasing progressive influence, even a jazz feel creeps in too. To my ears, when bands allow their sound to develop and expand as a result of other influences, that's when they start to become really interesting. Rather than simply repeating the same sound over and over. 
The album opens with a great example of this. Orang of Nyon has a slow gothic feel to it. However, rather than simply rely on grinding heavy guitars, it features an eastern type keyboard riff doing the job instead. It's nine minutes of doomy prog metal that immediately tells you that there's a confident band setting off into new unchartered musical territory here.
 There is more of a prog rock feel to the album than metal truth be told, though it maintains a slow doomy pace throughout. This weighty feel suits the music perfectly. Indeed, it allows them the space to explore the different sounds that they incorporate on the album. They make you feel like you're listening to heavy metal without actually playing traditional metal, very clever.  
 Tracks like Hats The Mandrill, and Gentle Clovis both sound like a prog rock version of Alice In Chains with their slow burning repetitive riffs. Both clock in at over six minutes each, so take as long as they need to get their message across. There is obviously no rushing here. Subsequently, the forty five minute album features just seven songs by following this approach throughout. 
 The albums most traditional metal moment is the doomy Smiling Thrush. Here, the guitar is the focal instrument, but still allows time for quieter moments before returning to the heavier grind of the rest of the track. As you can probably guess from the above, the pace never really pics up throughout. This is one criticism I have of the album. A change of pace, rather than changing the weight of instrumentation would've given the album a bit of variety, a light and shade.  
 That track acts as a metal zenith for the album with it being in the middle of it. From there, Cecil Succulent sees us back in more experimental prog rock territory, with the odd hint of something heavier thrown in. Like any prog rock fan, seeing a track called Grendle listed, immediately made think of the Marillion cult classic. But alas, its not that one. Its a really cool riff driven track that brings to mind a melodic take on early period Black Sabbath. 
 The album winds up with Flatt Controller, which is like a summing up of the whole album that proceeds it. Part metal,, part prog rock with plenty of avenues in between explored. It's great to see hear a band unafraid to take such a journey, rather than conform to the expected norm. 
Overall, its a good, interesting album. A change of pace would've lifted it a bit more for me. But you've got to take your hat off to them for following their muse with such conviction. The complexity and variety allows for repeated listens without it becoming a chore, as there's something new to discover each time. Not bad, not bad at all. 
Score: 7.5/10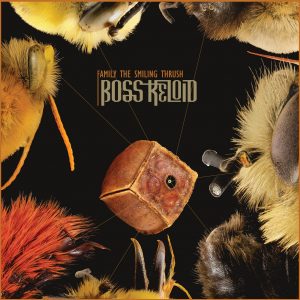 Tracklisting:
1 – Orang Of Nyon
2 – Gentle Clovis
3 – Hats The Mandrill
4 – Smiling Thrush
5 – Cecil Succulent
6 – Grendle
7 – Flatt Controller
Release Date:  4th June 2021
Label:   Ripple Music
For all things Boss Keloid, click HERE and to purchase the album, click HERE
How useful was this post?
Click on a thumb to rate it!
Average rating 5 / 5. Vote count: 473
No votes so far! Be the first to rate this post.
Related