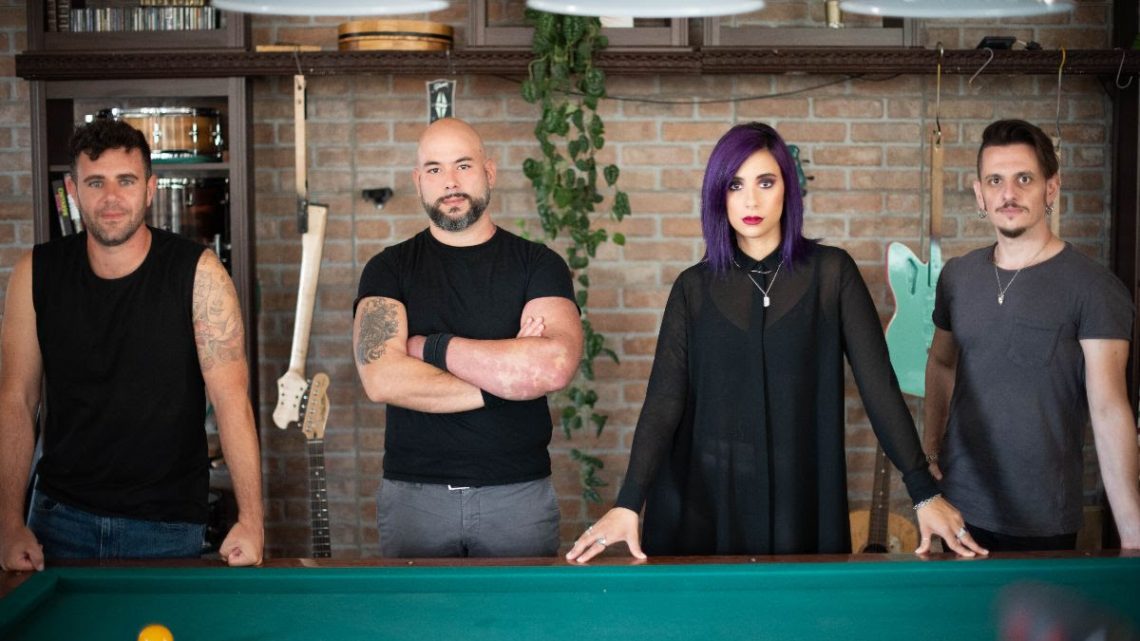 BREAK ME DOWN revamp 'Army of Me' by Björk ✨
10th September 2021
0
By
John Deaux
Break Me Down are finally back in the spotlight with a cover of Army Of Me by the innovative and controversial Icelandic singer Björk.
Veronica, the protagonist of the video and singer of the band, explains the concept of the video: "Our version of Björk's Army Of Me was born from a visual project, starting from images suggested by the text that blossomed in an arrangement and one of our own. personal interpretation. The words of the original song were written by the singer to encourage a family member who fell into depression by inviting him to regain control of his life: << stand up, you've got to manage >> -get up, you have to do it. In the video, this state of immobility and inner suffering is represented by a cold, glacial desert, with a figure, reminiscent of Björk herself, who makes fun of my character with apathetic and at the same time irreverent attitudes. The comparison is given by the continuous framing passages between me and this figure cloaked by the vague gaze, which alternates as in an infinite dialogue. To get out of this condition, you have to regain control, react at all costs. The reaction is represented by doubling, tripling, even quadrupling, taking on different forms to find the right foothold to react. The different versions represent the fragility, insecurity, doubt and rejection that each of us can have within. The right push, motivation, comes when a golden version of myself prevails: the final cry has the same strength as a real army to end with a sigh and a newfound peace".
The band recently entered the studio to record pre-productions of their new work which will be released between the end of 2021 and the beginning of 2022.
Break Me Down are very active on social media, by following them you will always be updated on all the news concerning them.
FACEBOOK ⇔ INSTAGRAM ⇔ TWITTER ⇔ SPOTIFY  ⇔ YOUTUBE
How useful was this post?
Click on a thumb to rate it!
Average rating 0 / 5. Vote count: 0
No votes so far! Be the first to rate this post.
Related
About the author
Some say Yank My Doodle, It's A Dandy! is a biographical movie based on John. Some have even said that his favorite artist is Chesney Hawke! All we really know is he sleeps inside out and his hair tastes like candy floss.