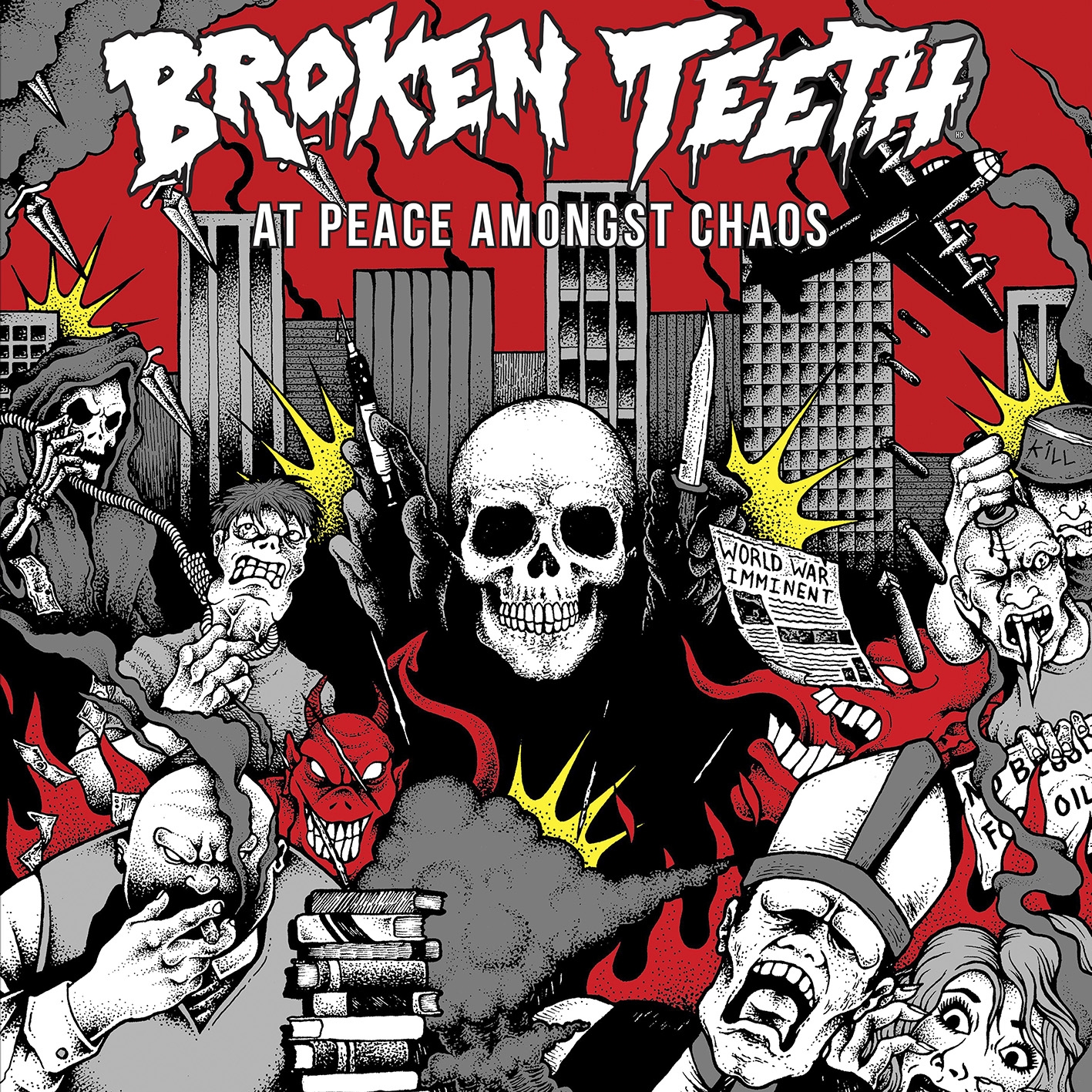 Broken Teeth – At Peace Amongst Chaos CD Review
4th May 2016
The Hardcore scene in the UK and Ireland has been undergoing something of a revival over the last ten years or so, with many DIY bands popping up all over the place. Foremost amongst these have been Broken Teeth, who have been steadily releasing demos and EPs over the last few years, building up a solid fan base. Whilst many of their contemporaries have called it a day, including the excellent Survival and Frustration, Broken Teeth have managed to go from strength to strength, which saw them capitalise on their split 7" with the Mongoloids to get a deal with the mighty Nuclear Blast. Initially I thought the first release would feature some songs from their killer back catalogue, albeit with better production, but no, this a debut album as it should be, a band who've served their time sleeping in the back of transits, playing in front rooms, and now finally unleashing brutal brand new tracks on a wider audience.
The first thing to say is that whilst the band are undoubtedly influenced by their more illustrious US counterparts such as Terror, Madball, Strife etc, there is a very European sound going on here. With pissed off vocals and break downs in abundance, the album shows that Manchester has more to offer than hundreds of Roses wannabees. The early leaked song 'Nothing like you', featured catchy riffs and oozed the Manc street attitude that can be seen daily on a walk through Piccadilly gardens after dark. The omens were therefore good as I awaited for this slab of vulva smacking H/C mayhem to arrive.
Album opener 'Take Me Away' sets the bands stall out with a thrash influenced throat punch, which still stays true to the band's H/C fundamentals. 'Leach Regress To Snake' quickly follows, and mixes groovy interludes with some of the most infectious riffs you'll hear this year, and even a solo gets smuggled in under the radar. 'Stomp to Dust' continues the vibe, with even your nan liable to nod her head, as again we are treated to a crossover sound that merged styles back in the 80s.
The title track shows the band's improved musicianship, as solos are mixed into the chugging riffs, and a slower finale is conveniently left for you to locate your change on the floor. The second half of the album picks up where the first left off, with more angst riddled chaos, that doesn't let up until the final track 'Riot of the Mind' finishes what the first started.
So all in all a great album, which features a more polished production (though the band maintain that gritty sound), tighter musicianship and vocals that still sound like a man shedding 20 years of hurt. Where the band goes from here remains to be seen, will they be gracing the Star and Garter again is anyone's guess, but what I can say is that for one of the stalwarts of the Manchester and indeed the UK's H/c scene, they deserve all the success they get.
Now if you'll excuse me, it's nearly 4:20 😉
Score: 8 out of 10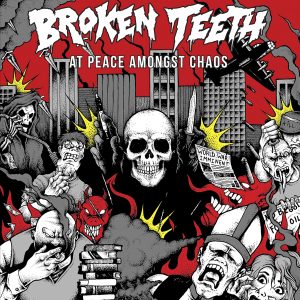 ALBUM INFO
1. Take Me Away
2. Leach Regress To Snake
3.  Stomp 2 Dust
4.  At Peace Amongst Chaos
5.  Witness of Destruction
6.  Nothing Like You
7.  Show No Mercy
8.  Lose My Grip
9.  Prove You Wrong
10.  Riot of the Mind
Record Label:
Nuclear Blast
Release Date:
6th May 2016
How useful was this post?
Click on a thumb to rate it!
Average rating / 5. Vote count: