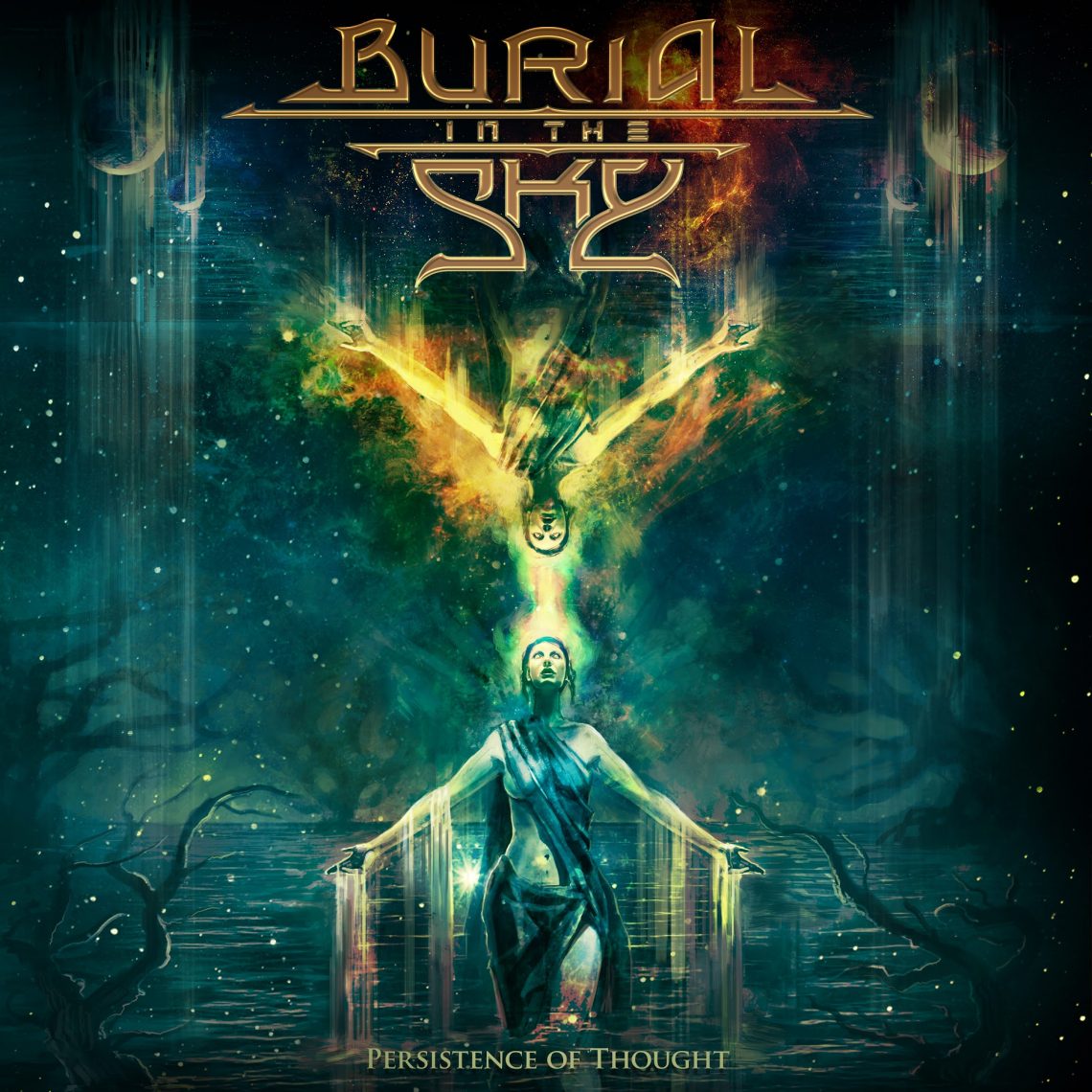 Burial In The Sky – Persistence of Thought Review
3rd October 2016
0
By
Fraser
Progressive death metal is often a risky venture. Some progressive death metal bands just get it right, and craft simply beautiful, thought-provoking music that harnesses both aggression and emotion, while some sound a little too self-indulgent, and just seem to miss the point. Fortunately, Persistence of Thought, the debut album from Pennsylvanian upstarts Burial In The Sky, has its boots firmly planted in the former. 
Though Persistence of Thought is Burial In The Sky's debut album, they have released two EPs prior to this – Psychosis and Transcendence. Anyone familiar with these releases will know Burial In The Sky have a fair set of chops. However, Persistence of Thought is in a different league entirely. Taking the foundations set from those EPs, Burial In The Sky have built a hugely emotive piece of music that is every bit as soothing as it is aggressive.
The first three tracks, Entry I, Entry II and Entry III are best listened to together. They feel like a sonata, taking you on a journey from soothing atmospherics to punishing death metal to all out shred and back again. Persistence of Thought's lead single, Galaxy of Ghosts, is possibly the heaviest on the record. Trading some of the truly soft and melancholic moments for a heavier dose of blast beats and shred, Galaxy of Ghosts is guaranteed to be a live favourite.
If you are looking for something entirely soothing and classical then this not for you. If you are looking for gruesome death metal à la Deicide, this is not for you. However, if what you seek is something intelligent and truly emotive, then Persistence of Thought absolutely is for you. The softer passages are truly beautiful, the heavy parts absolutely slay, and Burial In The Sky have a real knack for transitioning seamlessly between the two. If Persistence of Thought had a few more tracks of this calibre, it would be one of 2016's finest offerings for sure.
Score: 8.5 out of 10
Persistence of Thought Information
Track List:
1. Entry I
2. Entry II
3. Entry III
4. Anchors
5. Galaxy of Ghosts
6. Dimensions Divide
Release Date:
4th of November 2016
For fans of…
Fallujah, Black Crown Initiate, Allegaeon
Check out Burial In The Sky on Facebook, and preorder Persistence of Thought here!
How useful was this post?
Click on a thumb to rate it!
Average rating 0 / 5. Vote count: 0
No votes so far! Be the first to rate this post.
Related
About the author
This bearded wildman from North of the wall survives the harsh ever-present winter of Scotland on a healthy diet of thrash, death metal and beer.