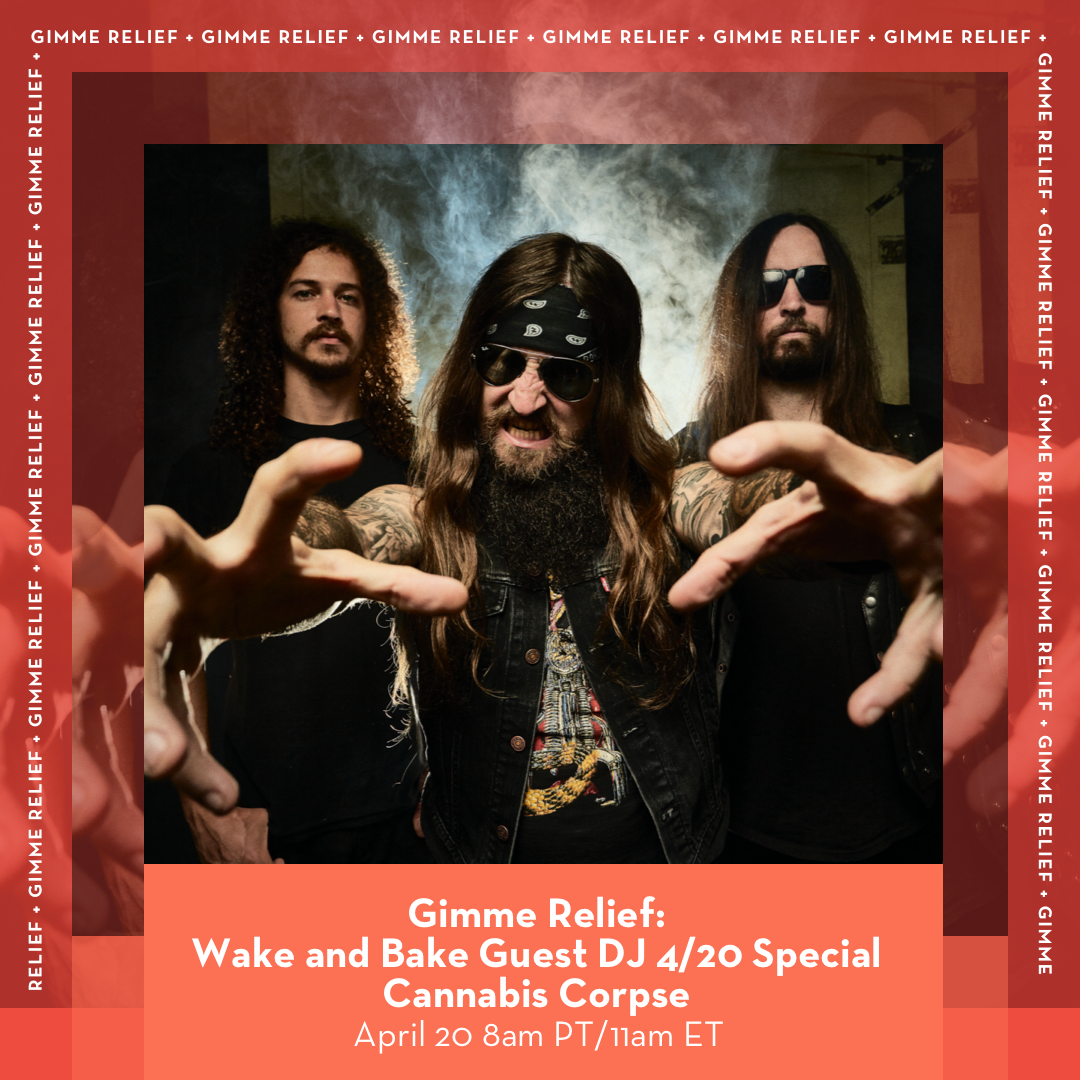 CANNABIS CORPSE Hosts 4/20 Gimme Radio "Wake and Bake" Special 💨
20th April 2020
CANNABIS CORPSE's latest strain of weed-metal is another potent dose of bong ripping brutality laced with tasty riffs, vicious drumming, and powerful THC. With a title inspired by CRYPTOPSY's seminal album, 'Nug So Vile' is a horrifying look into the mind of a hardcore marijuana abuser with the demented fantasies of a reefer addict fully on display. The record is more than just a mere follow up to 2017's 'Left Hand Pass', but rather serves as a solid companion piece, seamlessly picking up right where the band left off.
Sharing a passion for marijuana and death metal, brothers Phil 'Landphil' Hall (MUNICIPAL WASTE, IRON REAGAN) and Josh 'Hallhammer' Hall formed CANNABIS CORPSE in 2006 in Richmond, VA as a loving homage to the genre's forefathers. The brothers decided from the start to separate themselves from the pack by infusing a green sense of humour into their horror-inspired lyrics. Meanwhile, it has become a badge of honour for many of the Halls' idols to have one of their titles parodied by the Richmond outfit.
Now, CANNABIS CORPSE has returned as a three-piece and despite slimming the line-up down since 'Left Hand Pass', 'Nug So Vile' still sounds as full and thick as ever, solidifying their place among death metal's elite. So, roll a blunt, grab a neckbrace, and prepare yourself for another nasty assault from the kings of weed metal.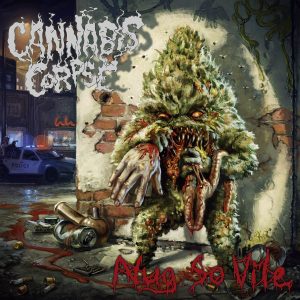 Tracklist:
1. Conquerors of Chronageddon (03:15)
2. Nug So Vile (03:08)
3. Blunt Force Domain (03:43)
4. Cylinders of Madness (02:42)
5. Blasphemy Made Hash (03:40)
6. Cheeba Jigsore Quandary (03:23)
7. Edibles Autopsy (03:14)
8. Dawn of Weed Possession (03:27)
9. The Cone is Red (Long Live the Cone) (02:21)
10. The Ultimate Indicantation (03:57)
Bonus track:
11. From Enslavement to Hydrobliteration (02:53)
Shop: https://smarturl.it/Nugsovile
Available formats: 
Digipak
LP in various colours
LP picture vinyl
Cassette
For more on CANNABIS CORPSE, visit the band's official FACEBOOK, TWITTER, and INSTAGRAM.