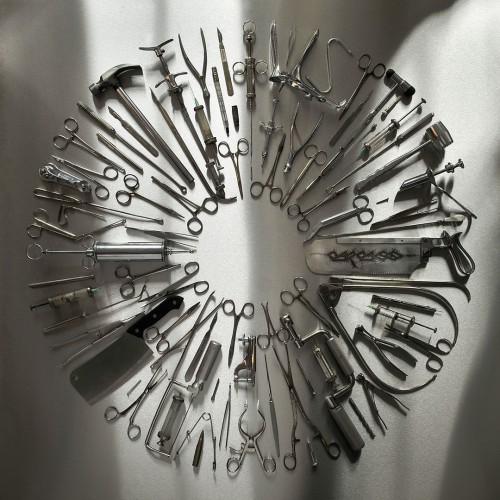 CARCASS – Barrowlands Glasgow Review 24/10 /15
26th October 2015
After being pleasantly warmed up by Herod, Voivod, Napalm Death & Obituary, Carcass took to the stage at 10pm for what will be a blistering hour long set.
From the taped intro of 1985 into Unfit for Human Consumption it was game on.
A mildly moist 1500 strong Glaswegian crowd greeted the grindcore veterans even after Jeff (jokingly) greets the audience with "HELLO EDINBURGH" & that set the tone for their set.
From the intro of 1985 into Unfit for Human Consumption it was game on.
https://www.youtube.com/watch?v=5KKYJD09qCk
Jeff is in fine vocal form although his bass was slightly lost in the live mix at times, Bill is still a guitarist to behold & his guitar leads on their own are mesmerizing.
To watch Bill & Ben not only trade solos but harmonise live as well as they do is amazing. These guys are truly guitar virtuosos in the truest sense & this was showcased on the track This Mortal Coil from the Heartwork record
The 2 relatively new guys Daniel Wilding (drums) & Ben Ash (from Pig Iron, Desolation, & Liquefied Skeleton on 2nd guitar) are a fabulous addition to the Carcass band & both amazing to watch live especially during Incarnated Solvent Abuse
https://www.youtube.com/watch?v=AfjYYh2AWrs
Formed back in 1985 & 30 years on are still churning out some of the most vicious & brutal tunes that have ever been committed to tape & they are having an absolute ball doing it too & to see this band on stage is a sight to behold.
Despite the brutality, Jeff & Bill couldn't help but grin as they are obviosuly having a ball still playing this music live & greeting the audience with the old classics Genital Corpsegrinder & Exhumed To Consume taken from their 1st 2 albums (Reek of Putrefaction & Syphony of Sickness)
https://www.youtube.com/watch?v=y4-9HrUN3pw
Corporal Jigsore Quandry & the amazing Heartwork close off the set tonight.
Heartwork for me was the pinnacle due to the superb musicianship that was evident on that record & showed exactly what Carcass were capable of as well as Bill & Ben, with their joint harmonization intro solo, was spot on
https://www.youtube.com/watch?v=ZpbpOgUybBM
A few people left early due to (probably) having to catch the last train home. This was of course spotted by Jeff who berated the leavers (jokingly) by asking them to sit back down as the comedy wasn't quite over.
Carcass is a band I thought I would never see live again & it was a good set littered with a good spinkling of old & new.
Having seen them at Nottingham Rock City back in 1989 & again on the Gods Of Grind Tour in 1992 are 2 of the most memorable gigs I have ever been to.
Although to see Carcass on the same bill as Napalm Death & Obituary was mind-blowing. An almost dream line-up especially with VoiVod.
It was hard to believe that Carcass only played for an hour as the time just flew past.

Next time around I hope it's a longer set but a great live performance none the less.

Set list
1985
Unfit for Human Consumption
Incarnated Solvent Abuse
Cadaver Pouch Conveyor System
This Mortal Coil
The Granulating Dark Satanic Mills
Captive Bolt Pistol
Buried Dreams
Genital Grinder / Exhume to Consume
Corporal Jigsore Quandary
Heartwork

Score 8/10