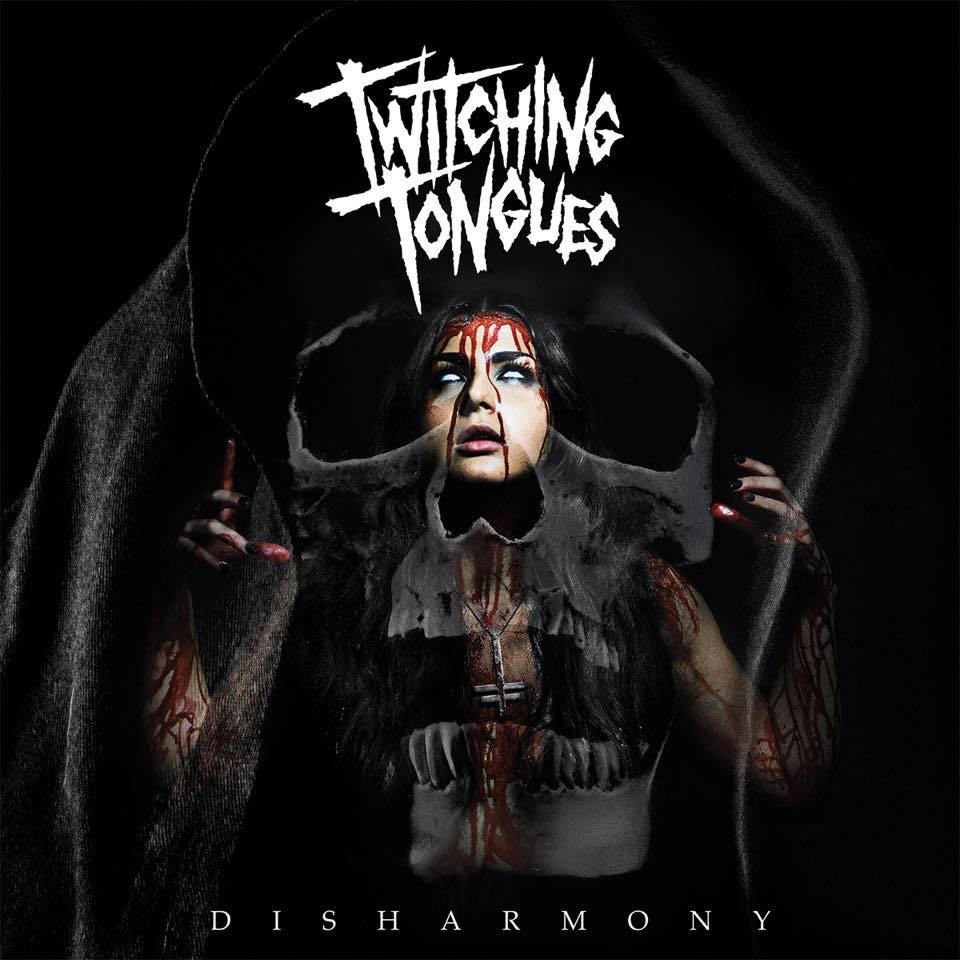 Twitching Tongues – Disharmony
25th October 2015
0
By
Fraser
Disharmony is the third release – and Metal Blade debut – from LA based quintet Twitching Tongues, and it is certainly an interesting album. Twitching Tongues have one foot planted firmly in hardcore, and the other in the groove-filled stylings of the NWOAHM, and they dance that line with excellently written songs and oodles of talent. Musically speaking, for anyone who likes their metal to be catchy and filled with groove, not a single complaint could be made about Disharmony. The vocals however, will take a few listens to come to grips with. Colin Young's guttural growls and pissed off hardcore yell are instantly enjoyable, but his clean vocals have a very unique sound, and it did take me two or three listens to fully appreciate them – but once that appreciation comes, the whole album becomes very enjoyable.
Opening with title track and lead single, Disharmony begins with a very atmospheric and emotive piano intro, before the opening scream and a speedy, groove filled riff. Easily one of the best tracks on the record, Disharmony features an incredibly catchy and slowed down chorus that will be stuck in your head for days, and a lot of fast riffing. Twitching Tongues display their hardcore and metal influences with a lot of chuggy riffs that quickly turn into something more intricate that wouldn't be out of place in a Machine Head or Lamb of God album. Disharmony leads nicely into Insincerely Yours and Asylum Avenue which again are packed with some really nice riffs and some of Colin Young's best vocal work on the album. The incredibly memorable chorus and the short but fun solo of Asylum Avenue in particular are definitely worth noting.

Three tracks in, and Twitching Tongues have kept the aggression high – whether with thrashy, groovey riffing or slow, ten tonne heavy chugging, the aggression has been there. Then we come to the fantastic Love Conquers None, significantly softer and more melodic than what has come before, it is absolutely a stand out track. Absolutely one of the best song on the record this weeping melody continues until the closing minute of the song where the aggression is ramped right back up leading us nicely into the riff-fest that is Insatiable Sin. Insatiable Sin keeps a lot of the melody found in Love Conquers None, but is definitely heavy enough to leave you banging your head. Featuring the best solo on the album, it is the perfect middle ground between the melody of Love Conquers None and the heaviest, fastest track on the record, Cannibal. Once you get through the atmospheric opening, Cannibal is just pure, vicious, hardcore with the addition of a very Slayer-esque solo and a few real groove-filled riffs. You just know when they play this live, bones will be broken in that pit.
Taking a well-deserved break from the fury of Cannibal we have Sacrifice Me, which is on the whole much slower and more melodic, leaning in a similar direction as Love Conquers None. Still with some nice, thrashy riffs and plenty of venom, the slower parts of the song are appreciated so much more given your ears have just been decimated by Cannibal. Slowing right down, Arrival features some truly beautiful piano work, and the catchiest, most heartfelt chorus on the record. The End of Love is another incredibly heavy, groove filled track the leads in perfectly to album closer Cruci-fiction. There is nothing else to say about Cruci-fiction other than it is the perfect way to end this album, carrying all the melody, aggression and groove we've seen in the album and packing it into eight minutes of excellence.
A truly stellar album, and a brilliant way for Twitching Tongues to begin their time with Metal Blade, Disharmony is a very fun listen. Be sure to check them out on their UK tour with Terror in January, and pick the album up when it is released on 30th of October!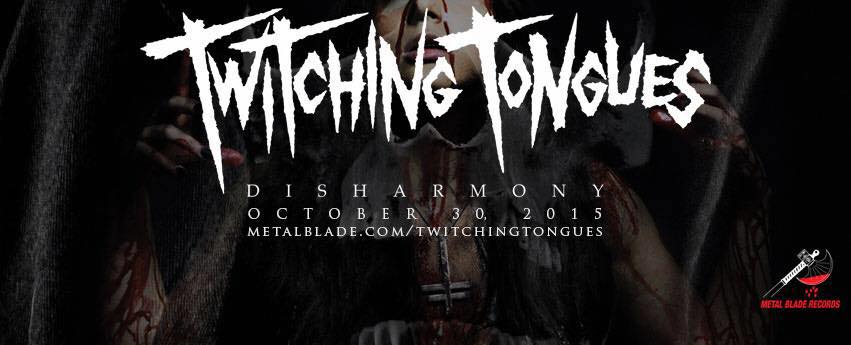 8/10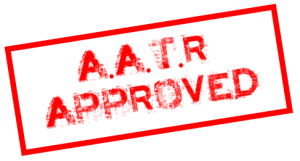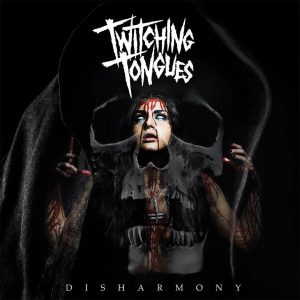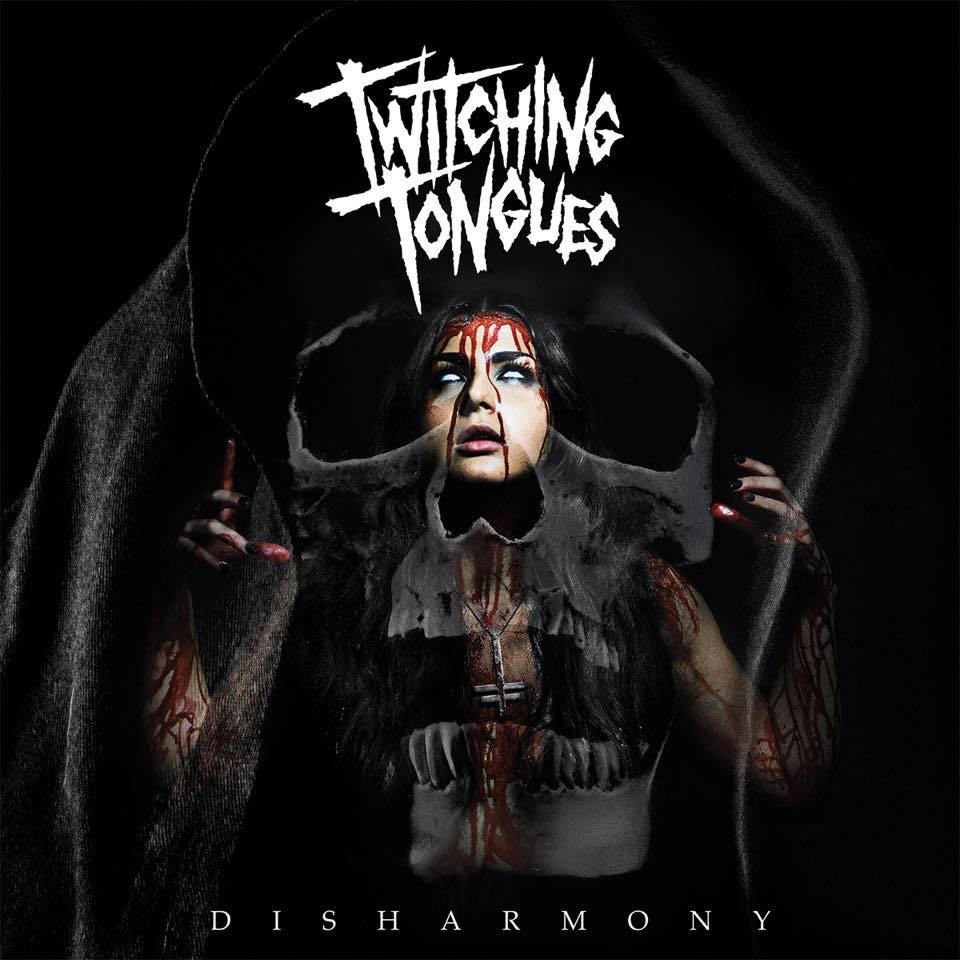 ALBUM INFO:
Track List:
1. Disharmony
2. Insincerely Yours
3. Asylum Avenue
4. Love Conquers None
5. Insatiable Sin
6. Cannibal
7. Sacrifice Me
8. Arrival
9. The End of Love
10. Cruci-fiction
Record Label:
Metal Blade Records
Release Date:
30th October 2015
Twitching Tongues is:
Colin Young – Vocals
Taylor Young – Guitar & Vocals
Sean Martin – Guitar
Anthonie Gonzalez – Bass
Cayle Sain – Drums
How useful was this post?
Click on a thumb to rate it!
Average rating 0 / 5. Vote count: 0
No votes so far! Be the first to rate this post.
Related
About the author
This bearded wildman from North of the wall survives the harsh ever-present winter of Scotland on a healthy diet of thrash, death metal and beer.