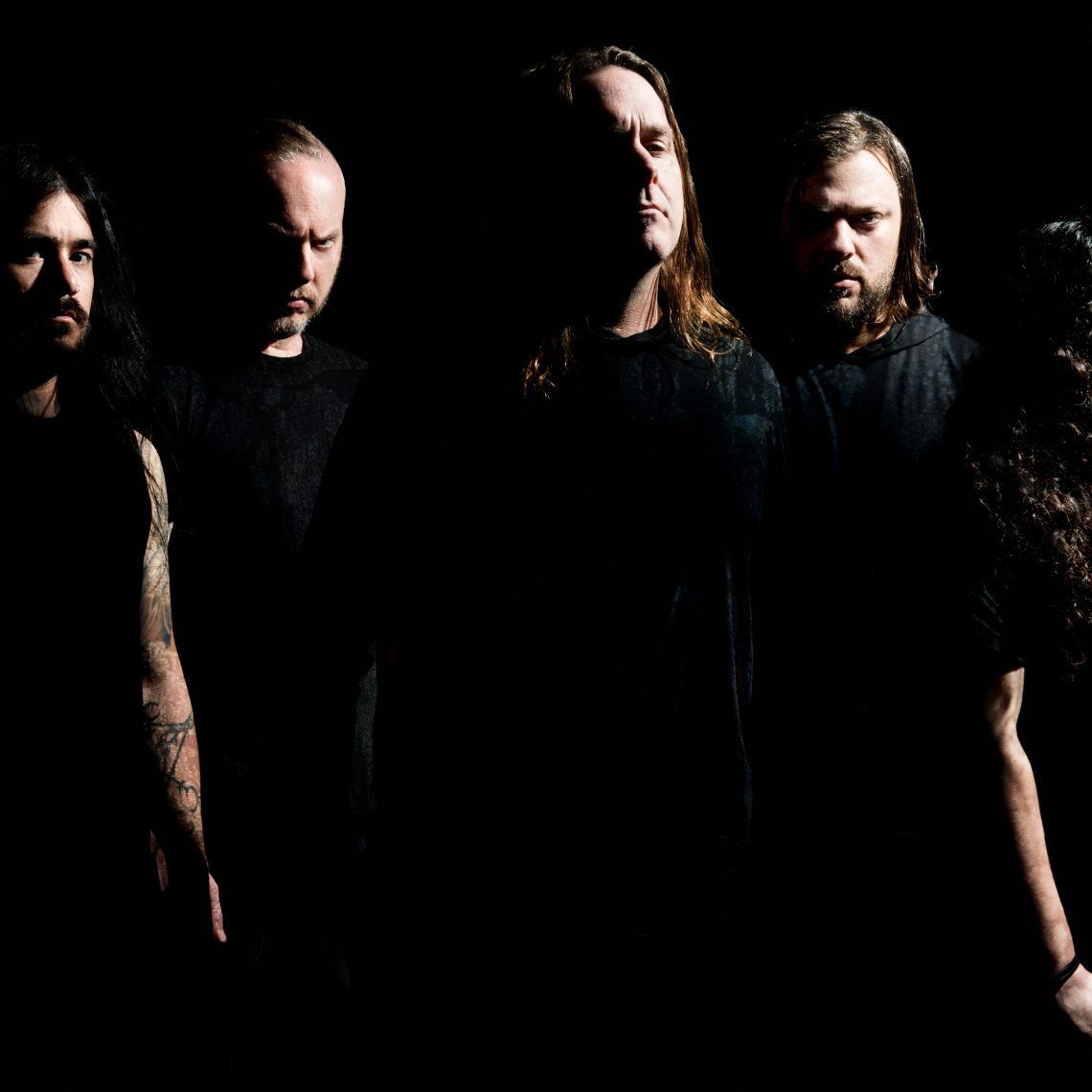 Cattle Decapitation – Death Atlas
21st November 2019
1
By
Dan Peeke
There are three albums from 2019 that I'd describe as perfect. The first was South Of Reality, by psychedelic prog duo The Claypool Lennon Delirium, made up of John Lennon's son Julian and Primus frontman Les Claypool. The second was When We All Fall Asleep Where Do We Go? by 17 year old megastar Billie Eilish, a brilliantly weird piece of art pop that has somehow captivated the entire world. The third is Cattle Decapitation's latest effort, Death Atlas, conclusive proof that extreme metal is an art form capable of truly incredible feats of composition.  
I've been waiting for this album with baited–breath since I heard The Anthropocene Extinction for the first time, and I knew from the opening seconds that I wasn't going to be disappointed. The spoken word of 'Anthropogenic: End Transmission' lull us into a false sense of security, because from the opening percussion hit of 'The Geocide', we're sent spinning through a 14-minute long barrage of heavy. 'The Geocide' is as a good a way as any to kick off a release, but 'Be Still Our Bleeding Hearts' and 'Vulturous' keep things blasting away until the pillowy relief of 'The Great Dying'.  
After the short interlude, we're greeted with the familiarity of the album's two singles 'One Day Closer To The End Of The World' and 'Bring Back The Plague'. Both of these tracks have already proven themselves already, but in the context of the album they're taken even further. The acrobatics of Travis Ryan's voice are even more impressive, with his guttural growl matching the ferocity of his weirdly catchy shriek every time they appear. The band ramp up the technical elements further than they ever have before, but none of it sounds forced or showy offy, just really bloody impressive. 
'Absolute Destitute' could easily have slotted itself among these two singles, flowing perfectly without any dip in quality or lessened attention to detail. 'The Great Dying II' sees the band continue their subtle explorations of the prog world. Giving the album some returning musical material is a stroke of genius which (if it were even possible) gives the finished product even more flair as a whole. 
The later tracks in any extreme metal album are always questionable, with the very real risk of things getting repetitive presents itself. With Cattle Decap ramping up their album length by about 15 minutes here, I was worried there might be a bit of filler tagged onto the end. I was, as you may have guessed, so very wrong.  
'Finish Them' shows off the tightness of old timer Josh Elmore and newbie Belisario Dimuzio on guitars, while its thundering slowness allows Oliver Pinard to prove his worth on the bass. The opening flourish of 'With All Disrespect' sees Dave McGraw take center stage on the drums, as if he hadn't already shown himself as a virtuoso with the shin-breaking double bass pedal drumming throughout the rest of the release. I wonder how often he has to take a break…  
I'd already heard 'Time's Cruel Curtain' live, and while it was impressive then, it's hard to hold a candle to its high quality studio counterpart. I feel like now is a good time to mention just how impressive the production on this album is. With so much going on and some seriously distorted instruments throughout, the fact that everything is crystal clear at all times is astonishing.  
Anyway, after about 50 minutes of near non-stop brutality, it was time for Death Atlas to reach its end. The penultimate slow track has become tradition on Cattle Decap albums, and 'The Unerasable Past' is thankfully another one to add to the collection. In a typical Cattle Decapitation song, you can't understand many of the lyrics but thankfully, this is one of the rare times where we can fully appreciate the environmentally friendly message they base their releases around. 
The 9-minute title track perfectly rounds off a perfect release, with heaviness, melody and a somber atmosphere combining into what might be their most ambitious track ever. The cut into the long, dreamy outro might be a little sharp, but its chanted, emotional fade out draws the experience of Death Atlas to a very satisfying conclusion.  
Somehow, Cattle Decapitation have made one of the heaviest, aggressive albums of all time sound beautiful, with captivating vocal lines, technical ability beyond the wildest dreams of most and a lyrical poignancy that very few extreme metal bands are capable of. While I would say I hope we don't have to wait another four years for the next one, if four years is what it takes to create something of this caliber, then by all means take your time.   
Not only a masterpiece, but also the first ever album I have been able to give an unfaltering 10/10 in a review.  
Score 10/10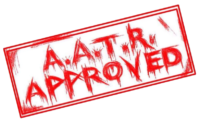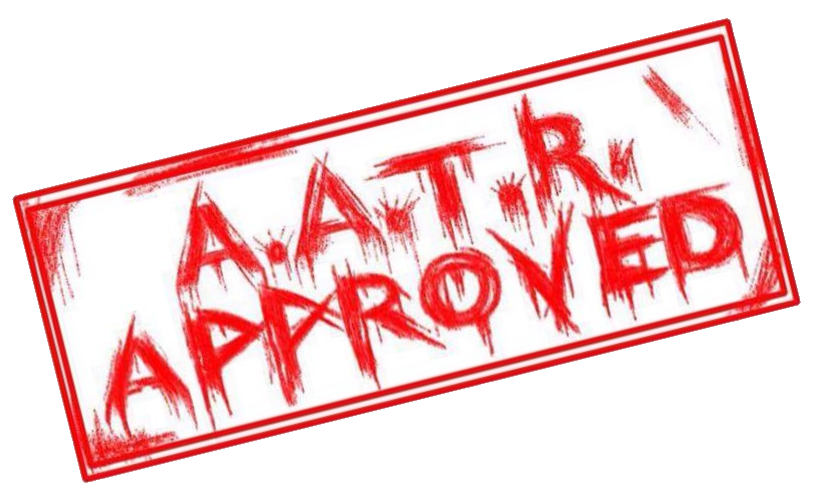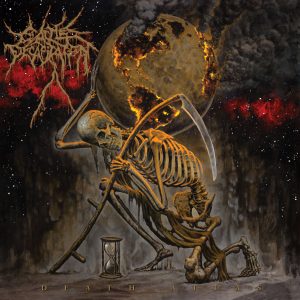 Track Listing: 

1 Anthropogenic: End Transmission 
2 The Geocide  
3 Be Still Our Bleeding Hearts 
4 Vulturous  
5 The Great Dying 
6 One Day Closer To The End Of The World  
7 Bring Back The Plague  
8 Absolute Destitute  
9 The Great Dying II 
10 Finish Them  
11 With All Disrespect  
12 Time's Cruel Curtain  
13 The Unerasable Past  
14 Death Atlas 
Record Label
Metal Blade Records 
Release Date
29th November 2019 
For al thingsa Cattle Decapitation, click HERE and to purchase the album, click HERE
How useful was this post?
Click on a thumb to rate it!
Average rating 5 / 5. Vote count: 1
No votes so far! Be the first to rate this post.
Related
About the author
I like classic rock like Led Zeppelin and Pink Floyd and Hendrix, Metal like Metallica and Slipknot, into more extreme stuff like Cannibal Corpse and Anaal Nathrakh. Other than rock, I love Bob Marley, blues legends like BB King, Rock n Roll like Chuck Berry, Jazz, Country and Bluegrass. I also like a bit of Elton John and Eminem every now and then (Sorry!). But overall my favourite bands are System of a Down, Five Finger Death Punch, Rush, Children of Bodom, Led Zeppelin, Pink Floyd and Anaal Nathrakh.