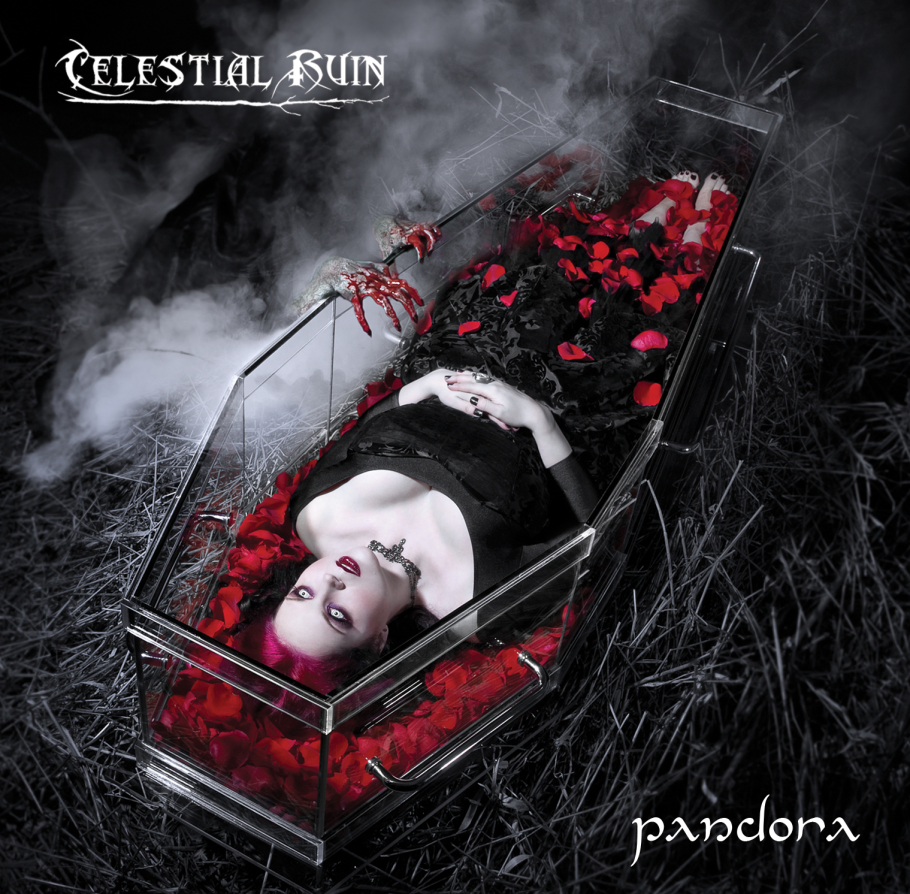 Celestial Ruin – Pandora – CD Review
17th May 2016
Looing at the artwork for this E.P you may be thinking that this is another Gothic Rock metal band. Celestial Ruin are so much more than that.
Their feet are firmly planted in the realms of – Re-Vamp, Epica & Delain.
Larissa Dawns vocal soars like an eagle with soulful grace. She's a force to be recond with in this genre.
Eriz Cruz shreds like a cheese grater.
Adam Todds drum patterns sound as if they've come straight from an African tribe.
Mike Dagenais bass work has the swgger of a teenager with a chip on his shoulder
As for the keys of Ruben Wijga, the cinematic sounds he  pulls out would fit the score of a Hamer House of Horror movie.
This E.P is like getting a cuddle from a very familiar friend.
Produced by Joost Van Den Brock (Star One, After Forever, Re-Vamp, Xandria) has given this so much credibility & it deserves recognition.
Well worth a listen & to track down Celestial Ruins full album The Awakening from Itunes and CDBaby

Track List

1. Murder of Crows
2. Sense of Exile
3. No Quarter
4. Nevermore
5. Firestorm

EP Length: 23:32
Score 7.5/10