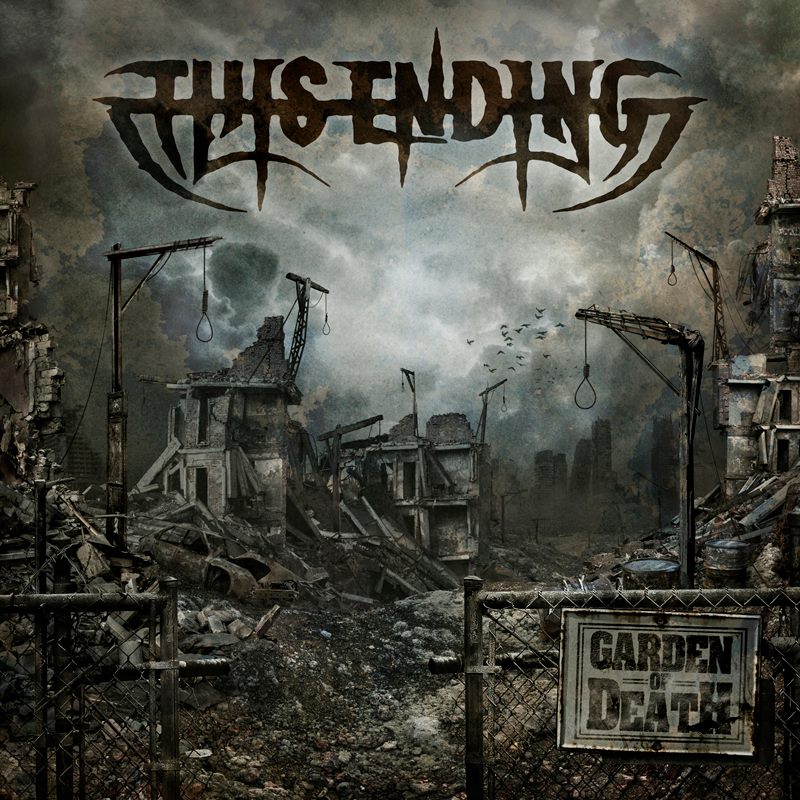 This Ending – Garden of Death CD Review
16th May 2016
0
By
Fraser
Formed originally in 1991 as A Canorous Quartet, then becoming A Canorous Quintet in 1993, these Swedes found themselves embedded in the foundations of the underground Swedish death metal scene, spearheading the melodic death metal movement and cutting their teeth with genre legends such as At The Gates and Dark Tranquillity. In `99, they went their separate ways – most notably with drummer Fredrik Andersson joining titans Amon Amarth, only to reunite in 2006 under the moniker This Ending armed with a deal with the mighty Metal Blade Records. With Metal Blade, This Ending released two albums – 2006's Inside The Machine and 2009's Dead Harvest – and the band have an independently released EP under their belts as well (2012's Systematic Worship, which can be found in the limited edition of this very album).
So it has been four years since This Ending released new music, and seven years since they dropped a full-length album – needless to say, Garden of Death has been hotly anticipated for some time now. And how does it stack up against their previous two albums? Put simply, Garden of Death blows them out of the water. Garden of Death further continues the iconic Swedish sound these musicians have explored in the different incarnations of the band – it is brutal and abrasive, yet hooky and melodic. Notably, Garden of Death has a much more blackened influence to it than what has been shown on the previous albums. Scattered among the melodic and groovy riffs some black metal inspired guitar work is obvious, combined with the harsher vocals and the cold production, we have a very blackened sound – still inarguably melodic death metal, but these blackened elements are a very nice touch.

Throughout, the drum work is just as tight as one would expect from Fredrik Andersson, and riff-lord Linus Nirbrant delivers stunning guitar work. The vocals of Mårten Hansen could do with a bit more clarity, but on the whole his delivery is excellent – raw and harsh, it is somewhat reminiscent of At The Gate's Thomas Lindberg.
Among the standout tracks on the release is the title track. Garden of Death is built on fast, classic melodeath sounding riffwork and a simply epic chorus that will be a live-favourite for sure. The solo featured just after the halfway mark has "bluesy" splattered all over it, and is a short but brilliant contrast to the macabre sounds found on the rest of the track. Chaos Within opens with a slow, melancholic riff that is a welcome change of pace, and this slower tempo is continued throughout the track. It feels like the perfect song to close a live set with, and I hope to see This Ending doing just that in the near future. The closing song, Vultures, is simply one of the best on the album. It is fast, hard-hitting and relentless – the black metal influence is exceptionally strong here in the riffwork and the unrelenting blast beats. A highlight for me is the chorus – Hansen's vocals are crystal clear yet still sickeningly raw, merging excellently with the blackened riffing.
Garden of Death is an awesome return to form for these melodeath veterans. An absolute riff-machine that will have necks snapping, This Ending's third full-length is their strongest release yet. This is a masterclass in old-school melodic death metal with a very classic, yet still relevant sound. Hopefully with Andersson leaving Amon Amarth we can expect to hear these tracks live very soon, and a slightly shorter wait before the follow-up.
9/10

Album Info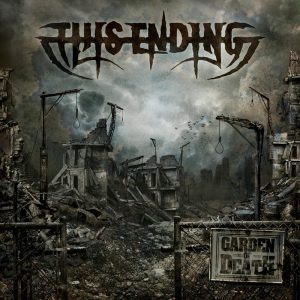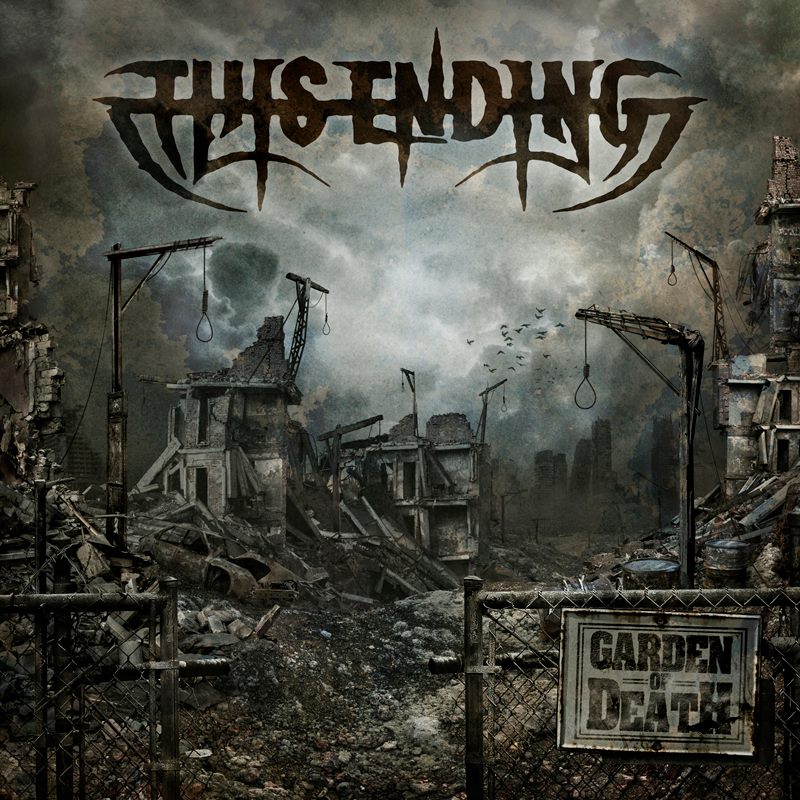 Track List:
1. Torrent of Souls
2. Blackened Shrine
3. Boundaries of Hell
4. Dark Samaritan
5. Garden of Death
6. Victims
7. World of Nightmares
8. Chaos Within
9. Vultures
10. Our Creation [Bonus track] 11. Army of (N)one [Bonus track] 12. No More Silence [Bonus track]
Record Label
Apostasy Records
For Fans of…
At The Gates, King of Asgard, Gates of Ishtar
How useful was this post?
Click on a thumb to rate it!
Average rating 0 / 5. Vote count: 0
No votes so far! Be the first to rate this post.
Related
About the author
This bearded wildman from North of the wall survives the harsh ever-present winter of Scotland on a healthy diet of thrash, death metal and beer.