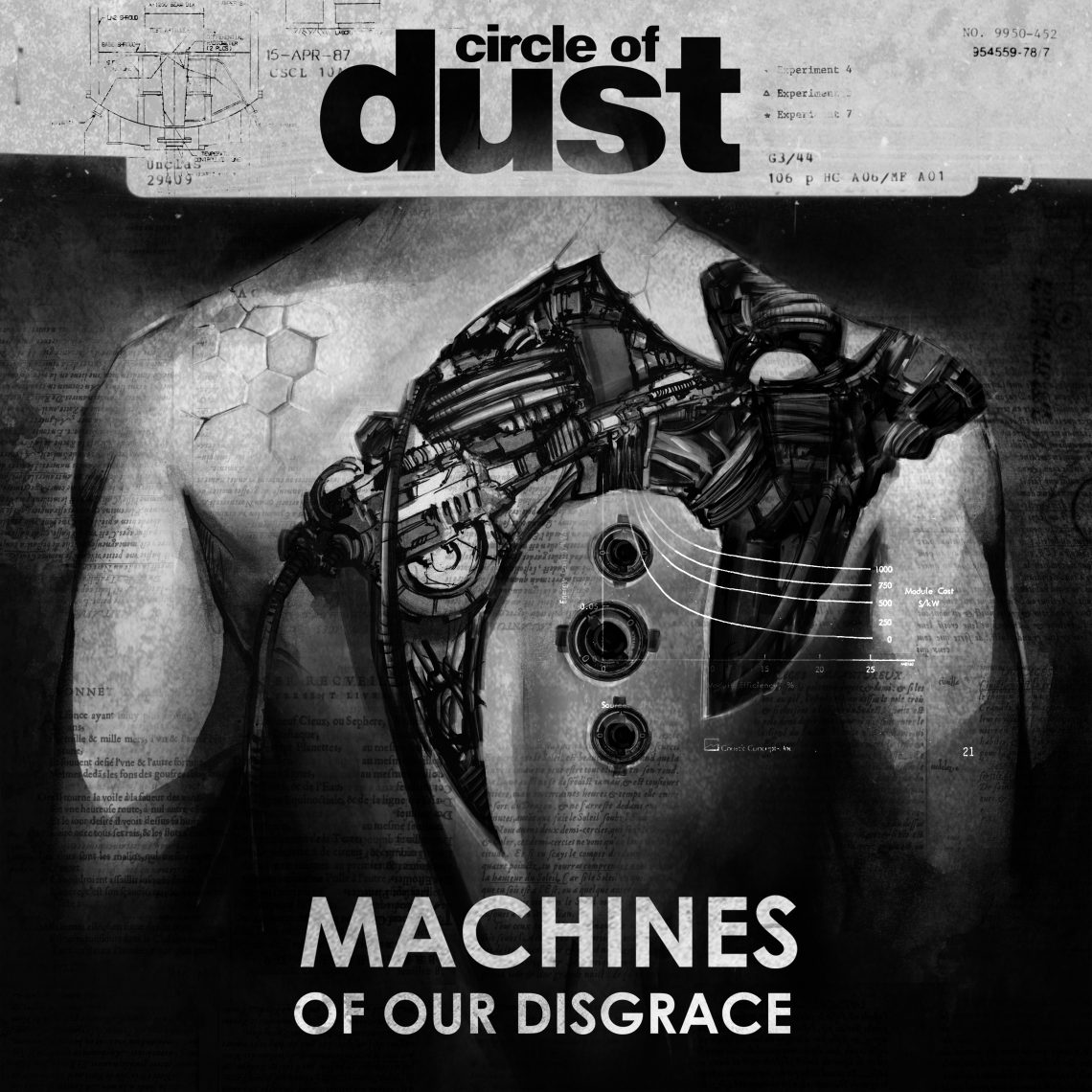 Circle Of Dust – Machines Of Our Disgrace
2nd December 2016
After a 20 year hiatus, Circle Of Dust are back with their 5th studio album.
Machines Of Our Disgrace kicks off with a 1:20 of instrumental industrialist nonsense (re-Engage) before punching you in the face with track 2 which just so happens to be the title track.

From here on out it's just an assault on all senses. Lots of blast beats, growling & clean vocal along with an abundance of samples. Prime example being the new single Humanarchy.

Just like a Kinder surprise egg, every track is like a different toy. No matter how many times you listen to this album you'll always discover something that escaped your consciousness first time round. Especially with the track Outside In which has multi layers of harmonies backed with some sublime acoustic guitar
There is not a bad track on this opus. Klayton  has clearly put a lot of time & effort into this to get it just right. It's been well worth the 2 decade wait.
Machines Of Our Disgrace has a very rich theme running throughout too. From examining our relationship with technology & bio engineering to moral ambiguity.
This is the album fans have been waiting for along with the remasters of Circle of Dusts back catalog which Klayton has also taken the time to do.
Klayton is a renowned producer with many fingers in many pies. From computer game soundtracks, film scores & of course his other musical projects Celldweller & Scandroid.
For fans of Fear Factory & Nine Inch Nails

Score 7/10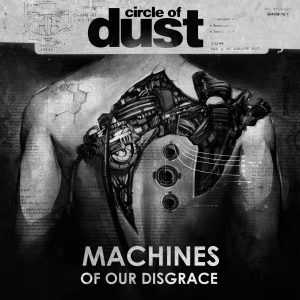 Tracklist:
1. re_Engage
2. Machines of Our Disgrace
3. Contagion
4. Embracing Entropy (feat. Celldweller)
5. Humanarchy
6. Signal
7. alt_Human
8. Hive Mind
9. Outside In
10. Neurachem
11. k_OS
12. Neophyte
13. Malacandra
Release Date
9th December 2016
Label
Fixt

Check out Circle of Dust HERE & Machines Of Our Disgrace is available HERE