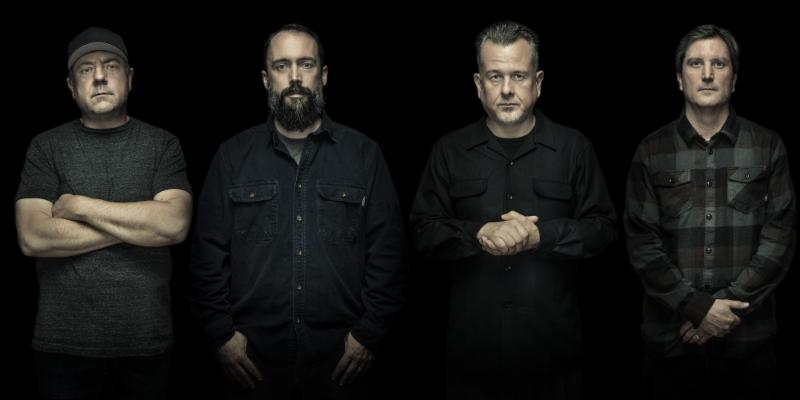 CLUTCH RELEASE BRAND NEW 2019 STUDIO RECORDING OF CLASSIC SINGLE "ELECTRIC WORRY" IN ITS PUREST FORM
13th September 2019
0
By
John Deaux
CLUTCH announce the release of "Electric Worry." The single is the third in a series of new studio recordings that comprise the newly launched Weathermaker Vault Series following the release of their critically acclaimed album, Book Of Bad Decisions. 
When "Electric Worry" was released in 2007 on the album From Beale Street To Oblivion nobody knew that this track would turn into one of CLUTCH's most recognisable songs. It is a fan favourite and a staple at live shows. Over the course of time, the song went through changes. What you are listening to here is a brand new studio recording of the 2019 live version of the song without the keyboards and harmonica that are on the 2007 rendition. This is "Electric Worry" in its purest form. 
"Electric Worry" was mixed by 6X Grammy Award winner and CLUTCH collaborator, Vance Powell (Wolfmother, The Raconteurs, Arctic Monkeys). 
"All in all it's just a leaner, meaner song" states vocalist Neil Fallon. "We wanted to put something out there that was representative of what we do these days since it happens to be one of our most popular songs."
On Friday, September 20th, CLUTCH will embark on a co-headlining tour of the US with Dropkick Murphys, plus Hatebreed as direct support. 
The band return to England in December 2019 for four headline shows, bringing with them Graveyard and Kamchatka as special guests.
CLUTCH's Jean-Paul Gaster comments, "We are super excited to have Kamchatka and Graveyard out with us on this year's European tour. We are massive fans of both bands. Joakim of Graveyard is one of my favourite singers out there today. I look forward to watching him and the band put down some serious grooves. Of course our friends Kamchatka always bring the boogie so get there early and be ready for an evening of good old rock n roll! See you soon! "
Come out for a festive frolic! The dates are:
CLUTCH is:
Neil Fallon – Vocals/Guitar
Tim Sult – Guitar
Dan Maines – Bass
Jean-Paul Gaster – Drums/Percussion
How useful was this post?
Click on a thumb to rate it!
Average rating 0 / 5. Vote count: 0
No votes so far! Be the first to rate this post.
Related
About the author
Some say Yank My Doodle, It's A Dandy! is a biographical movie based on John. Some have even said that his favorite artist is Chesney Hawke! All we really know is he sleeps inside out and his hair tastes like candy floss.