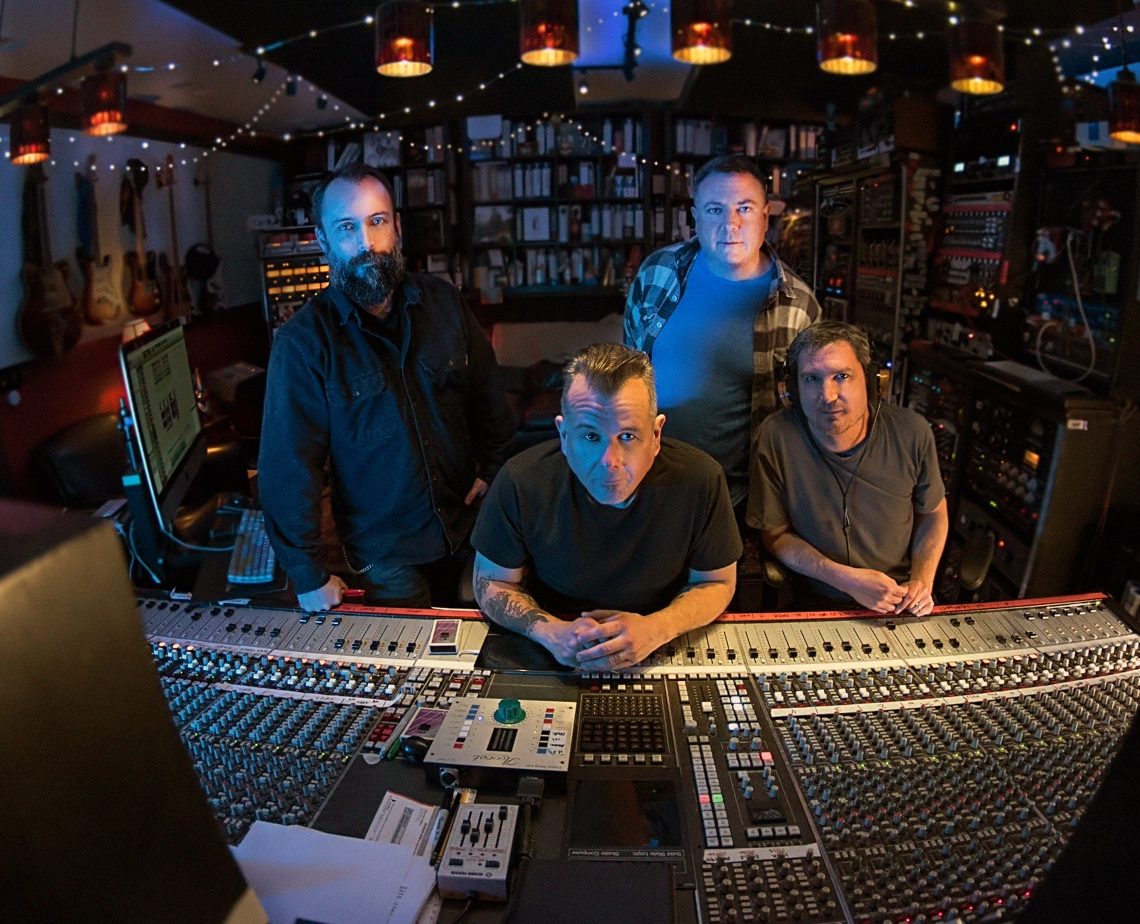 CLUTCH REVEAL UK HEADLINE DATES; TEASE NEW ALBUM RELEASE
26th February 2018
"I want to tour with them just so our audience, if they've never seen them, can see them, and so I can see them every fucking night." Corey Taylor, Stone Sour
"Clutch make me wanna get up in the morning!!" Ricky Warwick, Black Star Riders
"Clutch are a sound and hearty bunch of fellows that everybody should pay attention to NOW." Lemmy Kilmister, Motörhead
"Clutch is infectious…..the kind of band that gets your head moving and your feet tapping uncontrollably!" Rob Caggiano, Volbeat 
Maryland rockers CLUTCH, comprised of Neil Fallon (Vocals/Guitar), Tim Sult (Guitar), Dan Maines (Bass) and Jean-Paul Gaster (Drums/Percussion), have revealed they'll return to the UK this December, following the release of their new studio album.
CLUTCH's Neil Fallon updates, "We wrapped up recording the latest record a couple of weeks ago in Nashville with Vance Powell. We are really really pleased with it.  No title yet… still trying to figure that out.  It's kinda like naming a kid. We've known about this UK tour for some time now and it's nice to finally let the cat out of the bag.  If all goes as planned the album will have been out a few months by the time we return to the UK and bust out the new jams. And have proper holiday roasts."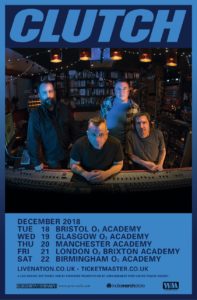 Get your festive groove on at:
Tue 18th Dec – BRISTOL O2 Academy
Wed 19th Dec – GLASGOW O2 Academy
Thu 20th Dec – MANCHESTER Academy
Fri 21st Dec – LONDON O2 Academy Brixton
Sat 22nd Dec – BIRMINGHAM O2 Academy Tickets will be available via O2 pre-sale from 10am Monday 26th Feb and Live Nation pre-sale from 10am Tuesday 27th Feb. General sale begins at 10am Wednesday 28th Feb.
Buy tickets online from www.livenation.co.uk/artist/clutchtickets and www.alttickets.com/clutch-tickets, venue box offices, and all good ticket agents.
Did you know? Clutch's "The Regulator" was the first outside, original song by a band to be featured in hit TV series "The Walking Dead" (S2/mid season finale). Country music megastar Eric Church uses Clutch's "Electric Worry" to open his live set.
"They're a THC-propelled collision of Bad Brains and Captain Beyond, the sound of ZZ Top colliding with Fugazi." Scott Rowley, Editor in Chief, Classic Rock