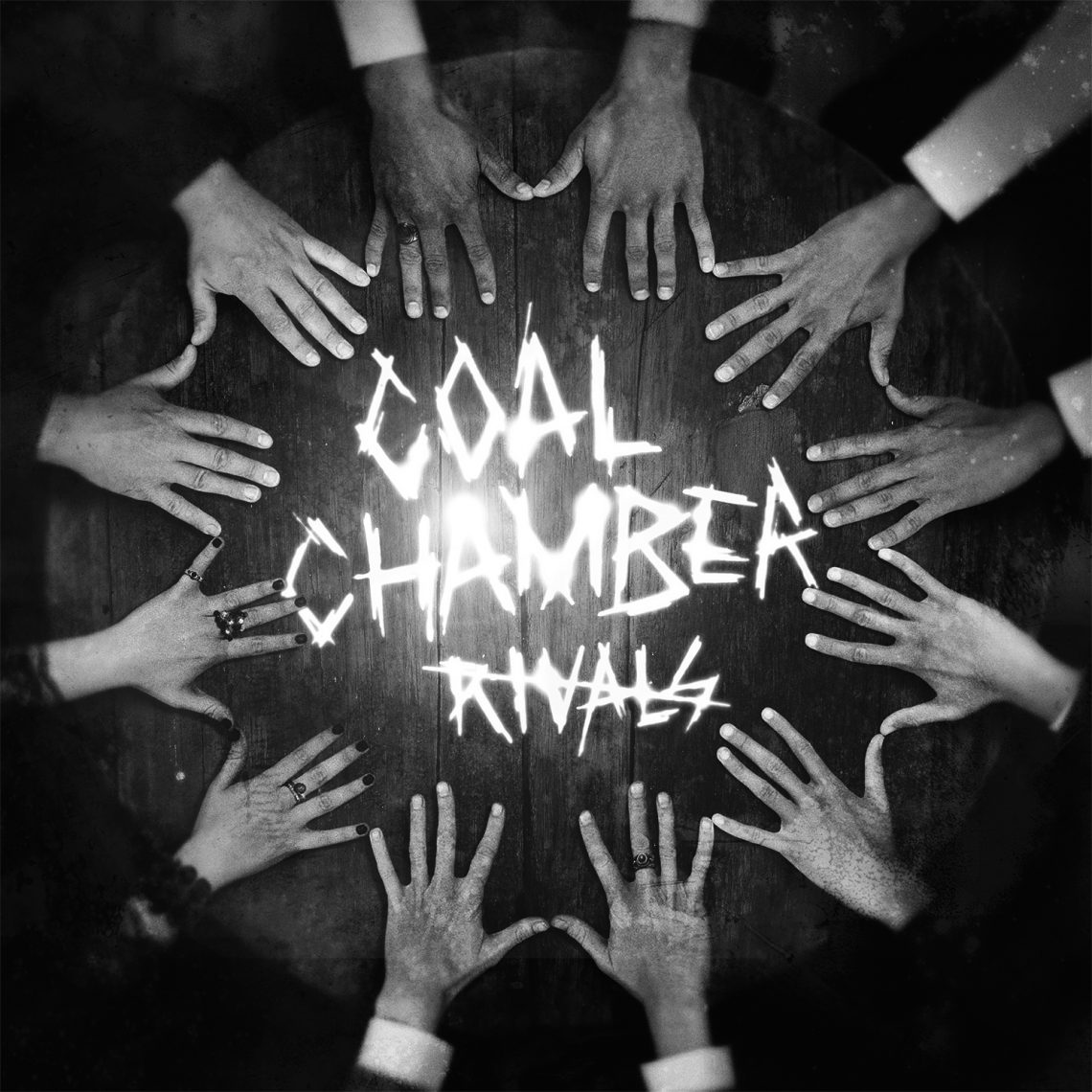 Coal Chamber – Rivals
2nd June 2015
Coal Chamber return with their first album in 13 years.
They haven't pressed reset on their career, they've actually smashed the heck out of it with a wrecking ball & then rebuilt it from ground zero.
From the opening track I.O.U Nothing to the closing bars of Empty Handed, this offering grabs you right by the cajones & doesn't let go.
You would be forgiven for thinking that the title track Rivals was written about the band members especially with the chorus where Dez spouts the lines "I just want to say this to you/you'll never be anything without me,"
Fafara has this to say, "First of all, that lyric has very little to do with anyone in the band," he begins. "In addition, this is the first Coal Chamber record where I wasn't writing songs about the members. I promise you the person who I am talking about will hear that song and will know it's about him immediately. I'll tell ya, writing this record has saved me thousands in psychotherapy!"
This album is a lot more mature than previous outings and has so many diverse moments. It's not just a heavy metal record or a goth tinged album. It's so much more than that.
It's not even a so-called re-birth or re-invention this is not just a plain & simple COAL CHAMBER album this has evolved into an indeterminable monster
There are no pro-tools, laptops, click tracks or any other form of turd polishing so for all you bands who are slaves to modern technology you could actually learn something from this record.
Dez Fafaras vocals where done in one take, Mike Cox is actually beating the living shit out of his drums, Miguel Rascóns guitar playing is second to none and sounds just as vicious if not more so than the previous outings. As for Nadja Peulens bass work is a technical marvel. Her playing on the track Over My Head is just sublime, amazingly intricate but sits really well in the track.
For a band who very publicly imploded during a show in Lubbock, Texas it's quite incredible they have gotten back together especially after Dez declared back in 2005 that Coal Chamber's break was permanent and it would not be reforming. We at AATR Towers are certainly glad all the demons from the past have been laid to rest.
Dez adds "I'm so grateful to be able to do this with these people. How many times in your lifetime do you have the chance to rekindle a relationship, love affair… rekindle art? Members of Coal Chamber have an iconic aura about themselves that exists without the band. But when you put them together, it's like a superpower. You can feel it in the room when we're rehearsing, and you can feel it onstage. There's something special in each of us individually, but when you put it together, it's an extremely powerful, prideful thing. This record was over 13 years in the Making and I promise this record won't disappoint and will be worth the wait!  Rivals is solid through and through, there's maturity and growth in the music while still maintaining the true COAL CHAMBER sound and delivering track after track of killer tunes! We had a great time working together on this record and I hope you all enjoy it as much as we do!"
Highly recommended listening. DevilDriver fans & Coal Chamber fans are going to love this record.
Killer tunes with more punishing moments than a Mike Tyson fight.
The perfect cure for a hangover & available now on Napalm Records from good & bad record stores.
 1.  I.O.U. Nothing
2. Bad Blood Between Us
3. Light in the Shadows
4. Suffer in Silence
5. The Bridges You Burn
6. Orion
7. Another Nail in the Coffin
8. Rivals
9. Wait
10. Dumpster Dive
11. Over My Head
12. Fade Away (Karma Never Forgets)
13. Empty Handed