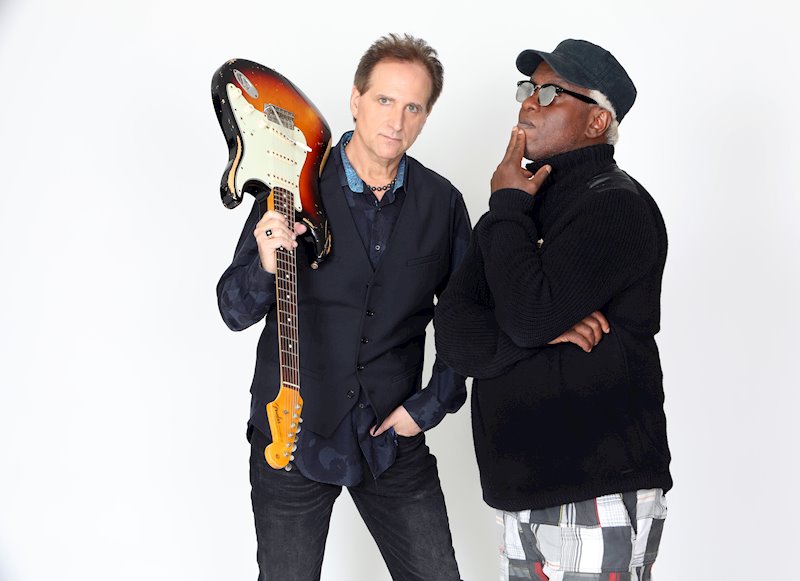 Corey Glover (Living Colour) joins Stevie D and does his best vocal performance in years
20th June 2019
0
By
John Deaux
Stephen DeAcutis, aka "Stevie D", has been working professionally as a guitar player, mixer, producer, multi-instrumentalist, engineer, writer, and performer since the early 80's. During that time, he honed his production and mixing skills working with such studio heavyweights as Andy Wallace (Rage Against the Machine, Nirvana), Kevin Shirley (Led Zeppelin, Aerosmith), and Max Norman (Ozzy Osbourne), amassing credits that include such acts as Vanilla Fudge, Vinnie Moore, Pat Travers, Carmine and Vinny Appice, Punky Meadows, and Cyndi Lauper to name a few.
As the wearer of many hats Stevie D, as well as being a world class mixer/producer, is equally proficient as a guitar player and songwriter and when he is not working on other artists' music he is conjuring up his own creations. Most recently he recorded and performed with Carmine and Vinny Appice and contributed to Carmine's "Guitar Zeus", alongside Bumblefoot on guitar. He also finished up his latest release "Torn From The Pages", featuring Corey Glover (from Living Colour) on lead vocals. 
DeAcutis states "This record has been a long time in the making, I am very proud of the outcome and I feel this is some of my best work to date. Corey gave me the goods in his vocal performances and I am blessed to have his heart, soul and outstanding vocal abilities to represent my music".  
Line-up:
Stevie D – All Guitars, multiple instruments
Corey Glover – Lead Vocals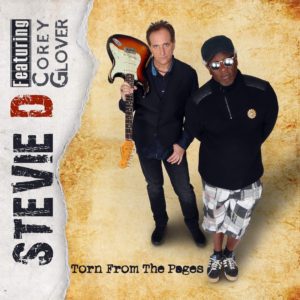 Tracklist:
1. Your Time Has Run Out
2. Wake-up Call
3. Final Resting Place
4. Strung Out
5. Fay
6. Haunted
7. Now Or Never
8. Outta My Head
9. Soul To Stone
10. Alone Again
11. This Is The Time
12. Final Resting Place Reprise
13. Faceplant
"Torn From The Pages" will be released in CD and digital. Preorders available in http://targetshop.dk/product/stevie-d-feat-corey-glover-torn-from-the-pages-cd

How useful was this post?
Click on a thumb to rate it!
Average rating 0 / 5. Vote count: 0
No votes so far! Be the first to rate this post.
Related