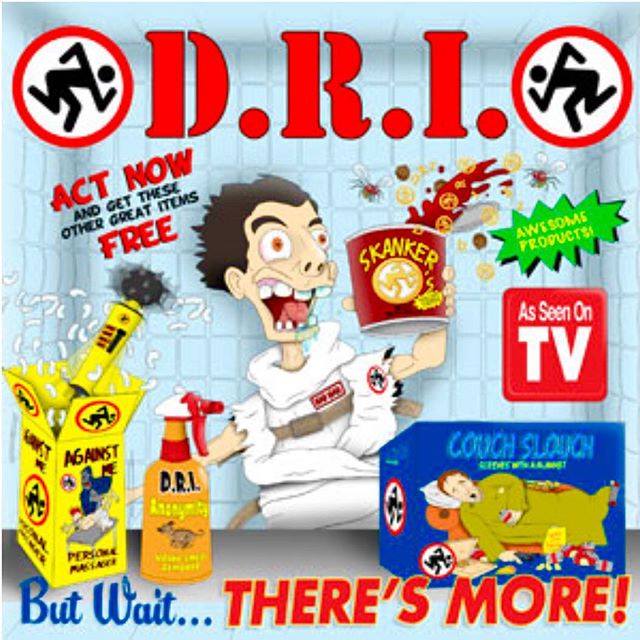 D.R.I. – But Wait… There's More!
4th July 2016
D.R.I. are giants of the crossover scene, having been on the go since way back in 1982.  But their last studio release was 1995's Full Speed Ahead and, despite a recent tour, it was looking like the guys wouldn't be releasing any new music…
So when I was asked if I wanted to review a new D.R.I. EP I had a heart attack, orgasmed, and fell off my chair… all at once!
The 'But Wait… There's More!' EP contains three new studio tracks, and re-recorded versions of two songs from the 1985 album, Dealing With It.  It's fast and furious stuff and it's great to hear the band thrashing away at a hundred miles an hour just like they did in the old days.
Have a listen to the official EP teaser below and see exactly what I mean – 
If I have to find a negative, it's that this is a disappointingly short EP, with only 3 new songs up for grabs.  Fingers crossed the fans lap it up and the band are persuaded to write enough material for a full length release !
If you're a fan of D.R.I. or a fan of crossover music, then you have to get yourself a copy of this – see the link below !!
Score: 8 out of 10
ALBUM INFO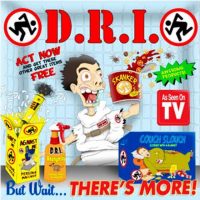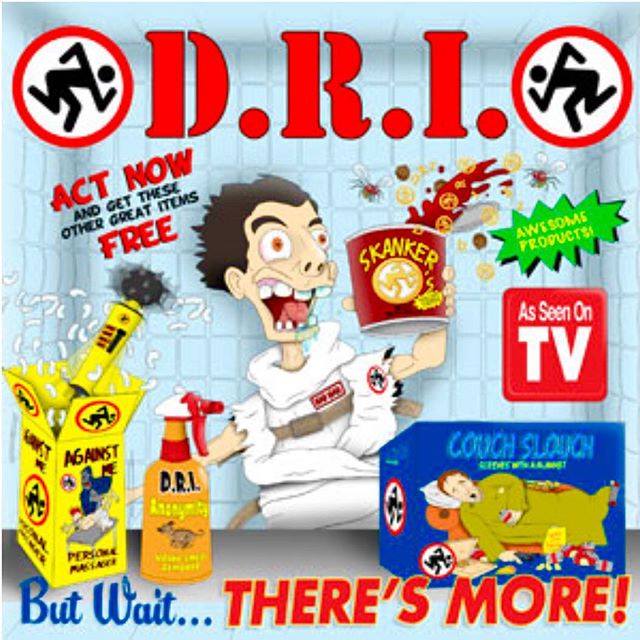 Record Label
Beer City Records
Release Date
10 June 2016
Track Listing
01.  Against Me
02.  Anonymity
03.  As Seen On TV
04.  Mad Man*
05.  Couch Slouch*
* re-recorded versions
Personnel
Kurt Brecht – vocals
Spike Cassidy – guitar
Harald Oimoen – bass
Brandon Karns – drums
Links
Official Website
Official Facebook
Buy the EP