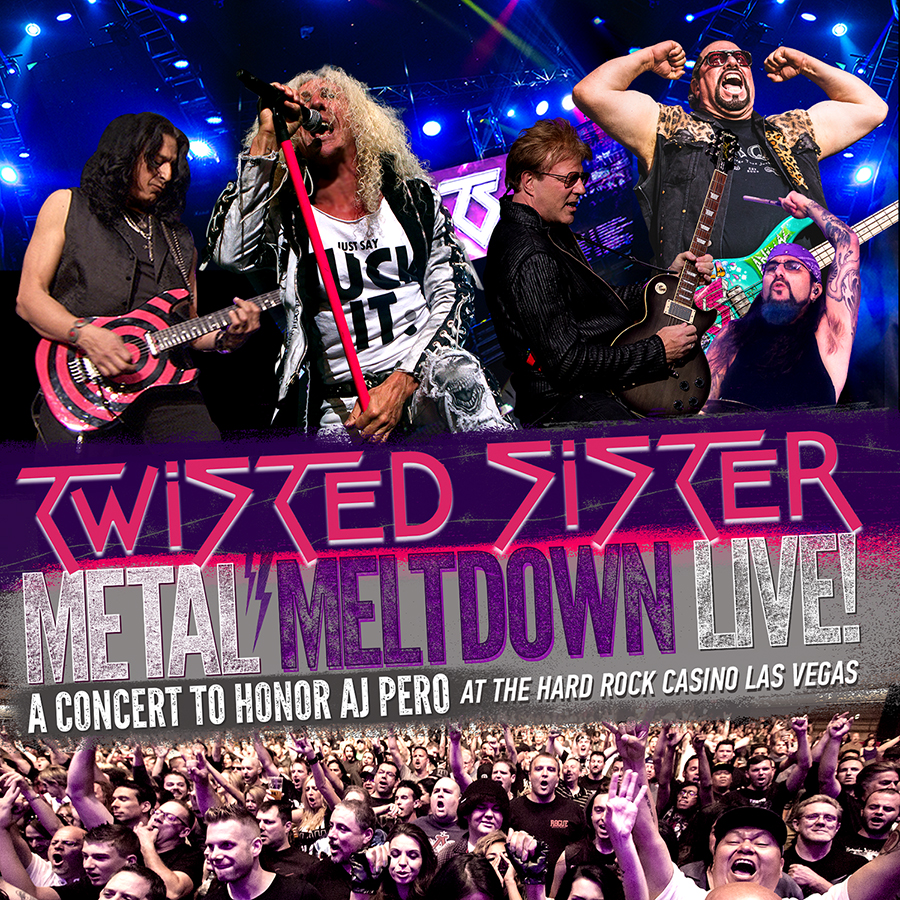 "TWISTED SISTER – METAL MELTDOWN LIVE AT THE HARD ROCK CASINO – LAS VEGAS – A CONCERT TO HONOR AJ PERO – DVD & CD Review
5th July 2016
0
By
John Deaux
Recorded & filmed at The Joint at the world-famous Hard Rock Casino in Las Vegas on May 30, 2015. This was Twisted Sisters first concert without drummer A.J Pero who sadly passed away 2 months before. Mike Portnoy stepped in & was picked by Pero to stand in for the Forty & Fuck It tour.
The DVD portion of this set is brilliant. Twisted are on fine form & Portnoy does a nice job staying pretty faithful to A.Js parts & not Mike-ing them up. A great tribute to their fallen band mate.
The set list is basically a greatest hits & crowd pleasers. From, I Am (I'm Me) to Shoot 'em Down & of course I Wanna Rock (which is a monster of a track & this is probably the definitive version that's ever been captured). The camera is a superb mix of full band, individual & drum shots. It almost feels as if you were there, especially as the audio mix is sublime.
There's an added bonus to the live concert in the form of a kind of part 2 documentary. It picks up pretty much where the We Are Twisted Fuckin Sister DVD leaves off (if you haven't seen it, it doesn't matter.) There's a shit tonne of info in this documentary as there was in the afore-mentioned rockumentary. In total there's 3 hours of video footage here.
The CD part of the set is an "almost" faithful transfer of the live concert. Just small snippets of stage chatter missing but that's down to limitations of storage on a CD.
It's a worthy purchase & proves that Twisted Sister were & always will be one of the best live acts to have existed.
If this is an indicator of what Metal Meltdown has in store for their next releases ( Extreme, Great White and Skid Row. Who incidentally were on the same bill) I personally cannot wait.

Available from 5th August.
Track List

1. "What You Don't Know"
2. "The Kids Are Back"
3. Stay Hungry
4. "The Beast"
5. "Shoot 'Em Down"
6. "You Can't Stop Rock 'N' Roll"
7. "I Believe In Rock 'N' Roll"
8. "Under the Blade"
9. "I Am (I'm Me)"
10. "We're Not Gonna Take It"
11. "The Fire Still Burns"
12. "The Price"
13. "Burn in Hell"
14. "A.J. Pero Tribute"
15. "I Wanna Rock"
16. "Come Out and Play"
17. "S.M.F."
Score 9.5/10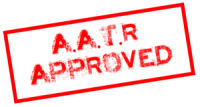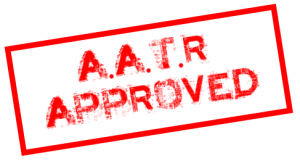 Twisted Sister are currently performing at European summer festivals.
Thur 14th July Guitare en Scene, France
Fri 15th July Bang Your Head, Germany
Sun 17th July Rock Fest, Spain
Sun 31st July Rock The City, Romania
Fri 5th August Porispere, Finland
Sat 6th August Wacken Open Air, Germany
Fri 12th August Bloodstock Open Air, UK
How useful was this post?
Click on a thumb to rate it!
Average rating 0 / 5. Vote count: 0
No votes so far! Be the first to rate this post.
Related
About the author
Some say Yank My Doodle, It's A Dandy! is a biographical movie based on John. Some have even said that his favorite artist is Chesney Hawke! All we really know is he sleeps inside out and his hair tastes like candy floss.