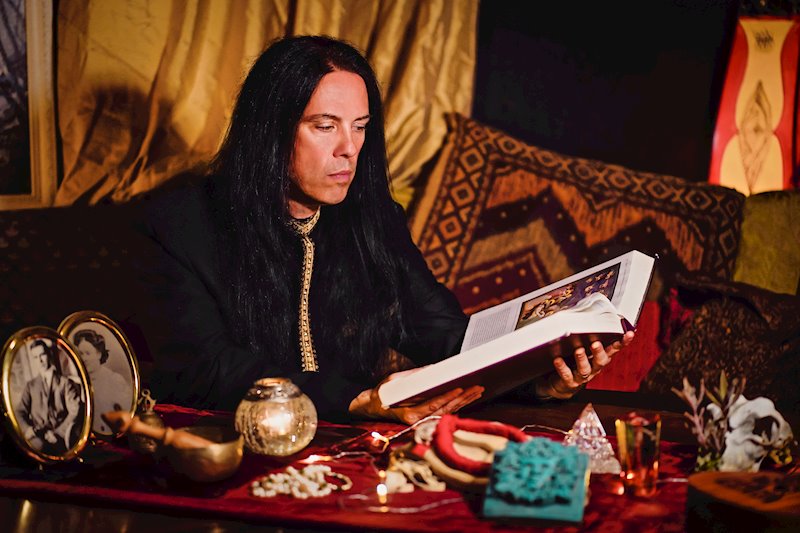 Danny Vaughan – Bannermans, Edinburgh 11th July 2019
12th July 2019
0
By
John Deaux
A ridiculously warm night in Edinburgh.It was almost proof that summer exists in  Scotland.
There was palpable excitement in the air to see Danny Vaughan of Tyketto,  perform tracks from his career acoustically.
Before Danny took the stage, Bannermans were treated to a 30 minute set from local girl Alicia Deanna Bowers.
Her delicious sultry voice couple with her acoustic guitar was sublime. a few original songs (which were really very cool) but it as her rendition of 4 Non Blondes What's Up which was a frisson inducing moment. 
Of course it was the main man Danny Vaughan that we'd all come to see.  It was weird to see a nervous looking Danny .He even admitted to being nervous and dubbed the tour as the "Myth, Legends and Lies on my own shitting bricks tour".
There was no set list as such because Danny likes to keep things fresh and firmly out of his comfort zone.  A lot of the material came from the new album (that nearly wasn't) Myths Legends and Lies.
The Shadow Of King John, The Good Life,Time Out Of Mind , Monkeys with Money and Guns and The Black Crow  (which could've been lifted from the soundtrack of TV show Sons Of Anarchy) all got a fair airing.
Heaven Tonight from his stint with Waysted and Seasons from his self released Standing Alone E.P were audience requests and sounded amazing. You could see Danny was shocked by those song choices. 
Reach from the Tyketto album of the same name suited the stripped treatment. Proving that once again, a good song is a good song either with full band or acoustic.
There was not a dull moment in a set that was a cornucopia of material gleamed from over 30 years but also from a catalog that has around 300 songs in the vault.
Quite simply it was a great set from a man who has a serious set of pipes.
Thank you Mr. Vaughan and Bannermans for a night to be remembered.
For all things Danny Vaughan, click HERE and to purchase his new album, click HERE
How useful was this post?
Click on a thumb to rate it!
Average rating 4 / 5. Vote count: 4
No votes so far! Be the first to rate this post.
Related
About the author
Some say Yank My Doodle, It's A Dandy! is a biographical movie based on John. Some have even said that his favorite artist is Chesney Hawke! All we really know is he sleeps inside out and his hair tastes like candy floss.