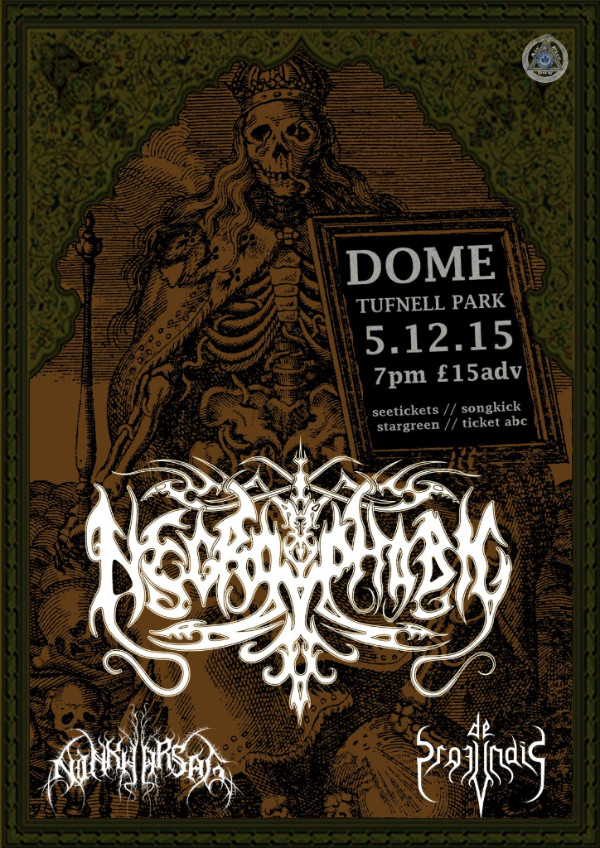 De Profundis to support Necrophobic
3rd November 2015
DE PROFUNDIS have been added to a devastating bill that will usher in the winter darkness at London's Dome venue on December 5th. The UK's masters of progressive death metal will be lining up alongside Sweden's kings of blackened death NECROPHOBIC and Liverpudlian devotees of the dark arts, NINKHARSAG, to complete a bill of blood-chilling ferocity.
For more details check out the event page at…
https://www.facebook.com/events/440379762831574/
and tickets are on sale now through Seetickets…
http://www.seetickets.com/event/necrophobic/the-dome-tufnell-park/898480
How useful was this post?
Click on a thumb to rate it!
Average rating / 5. Vote count: