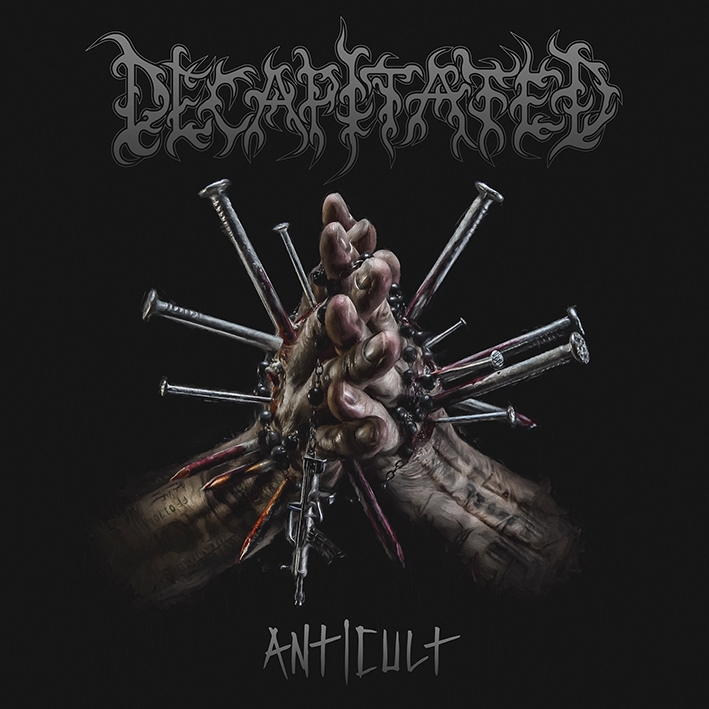 Decapitated- Anticult
15th July 2017
0
By
Dan Peeke
Widely considered to be one of death metals few remaining 'real' bands, Decapitated have released their 7th album. It comes after the success of 2014's 'Blood Mantra' and sees the band continue their signature sound, with a few experimental twists thrown in.
The album opens with 'Impulse', which (ignoring the incredibly impressive drum fills) does not sound like death metal. We get soaring melodies and crisp harmonies, nothing like the blaring riffage we would expect. But it comes eventually, along with some fairly Jamie Jasta-esque vocals. Right from the word go there is no sign of messing around, the ferocious instrumentalists almost assaulting their weapons, while still managing to bring back the lyrical melodies heard in the introduction. The 6 minute running time even allows the fuzzy introduction to briefly return, showing that Decapitated can provide an explosive track with complete musicality.
A tense riff supported by low, dissonant strings leads us into the blast-beat-fueled 'Deathvaluation'. Something I keep noticing is the bands tendency to move away from the insistent power chord movement that a lot of modern metal seems to be obsessed with, introducing some more sympathetic, higher strings into the mix. A technically wondrous shredded solo is the highlight of the track. Track 3 is much the same, double bass drumming permeates the floor, but a new approach to the vocal delivery keeps it fresh, throwing in a few backing vocals and double tracking.
Halfway through the album is where we see Decapitated haven't lost any of their classic style, with the groove and lead playing still being at the forefront of their brutal sound, which includes some of the most violent vocals of the album so far. Unfortunately, 'One-Eyed Nation' is plagued by production issues, with the vocals sounding too quiet, and a lot of issues with dynamic fluctuation, presumably coming from poor compression.
'Anger Line'
yet again shows off Michal Lysejko's drumming ability with pulverizing fills both opening and dominating the piece.
'Earth Scar' opens with some experimental recording techniques that give it the feel of an early 2000's Nokia voicemail being used in place of microphones, before more incredible drumming leads us back through another brutal track, that at some points gives us the closest thing to clean vocals we are ever going to see from Decapitated. Again, sadly, it is plagued with docking issues in the compression, making the dynamics throughout the entire track climb up and down, which, when you notice it is impossible to forget. Much like when you realize Metallicas Lars Ulrich is drumming completely out of time on 'Seek and Destroy'. The horror never leaves you.

You never get a ballad on a Decapitated record, but 'Never' opens as if it's going to be exactly that, until we hear the distant drum kit begin to roar. We are blasted through another wall of sound that we've been fed throughout the album, and the quality still doesn't dip, with even tiny features such as the rising scale in the guitar near the beginning adding to the quality sound. And that's where we end in terms of actual 'songs', as track 8 is a slow (mostly) instrumental full of groove (and production issues, but no one in the pit will be thinking about that).

Decapitated have come back with an excellent album, it's over before you notice it begun, but that's part of the beauty. There isn't enough time for it to become formulaic or repetitive, and the exceptional drumming and ferocity, but complexity, of the tracks take you on a journey that can be enjoyed both in the pit and on the bus.
Score 9/10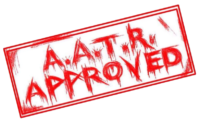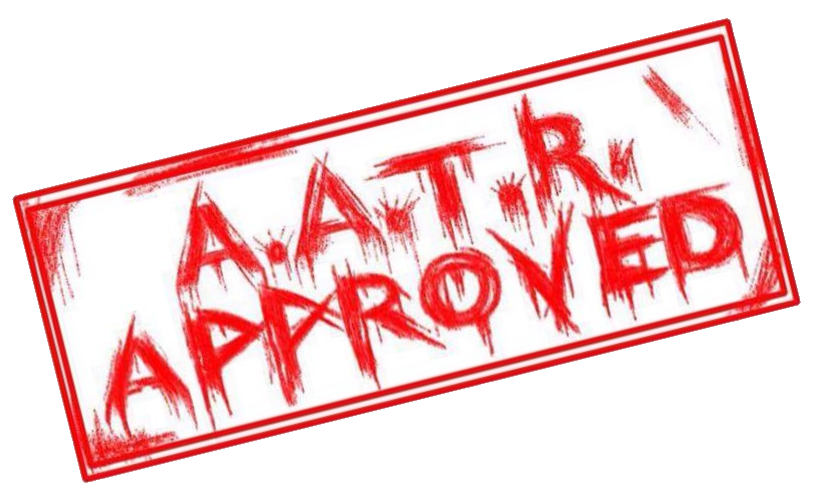 Anticult Information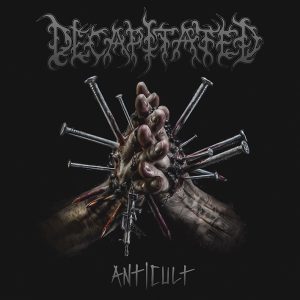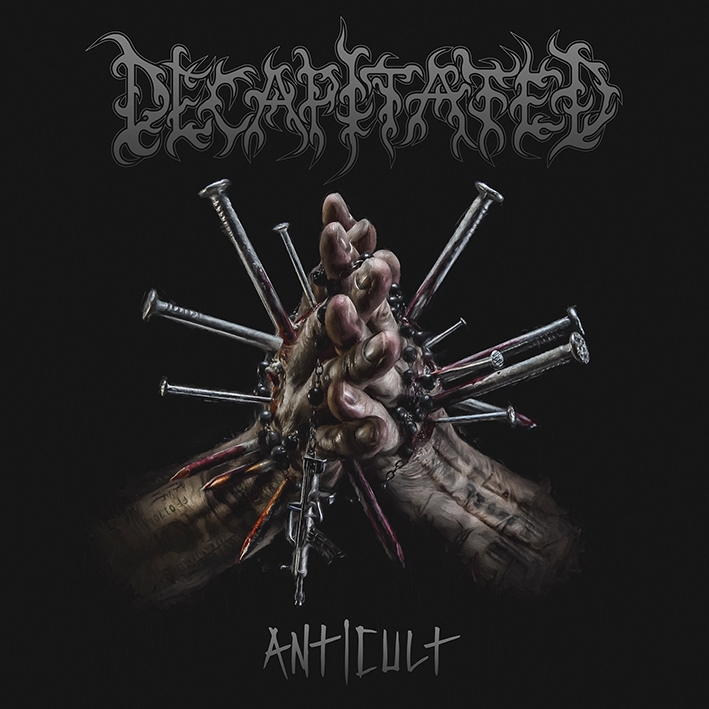 Track Listing:
Impulse
Deathvaluation
Kill The Cult
One-Eyed Nation
Anger Line
Earth Scar
Never
Amen
Record Label
 Nuclear Blast
Release Date- 
7th July 2017
For Fans Of- Behemoth, Nile, Morbid Angel
Checkout Decapitated HERE & purchase the album HERE
How useful was this post?
Click on a thumb to rate it!
Average rating 0 / 5. Vote count: 0
No votes so far! Be the first to rate this post.
Related
About the author
I like classic rock like Led Zeppelin and Pink Floyd and Hendrix, Metal like Metallica and Slipknot, into more extreme stuff like Cannibal Corpse and Anaal Nathrakh. Other than rock, I love Bob Marley, blues legends like BB King, Rock n Roll like Chuck Berry, Jazz, Country and Bluegrass. I also like a bit of Elton John and Eminem every now and then (Sorry!). But overall my favourite bands are System of a Down, Five Finger Death Punch, Rush, Children of Bodom, Led Zeppelin, Pink Floyd and Anaal Nathrakh.