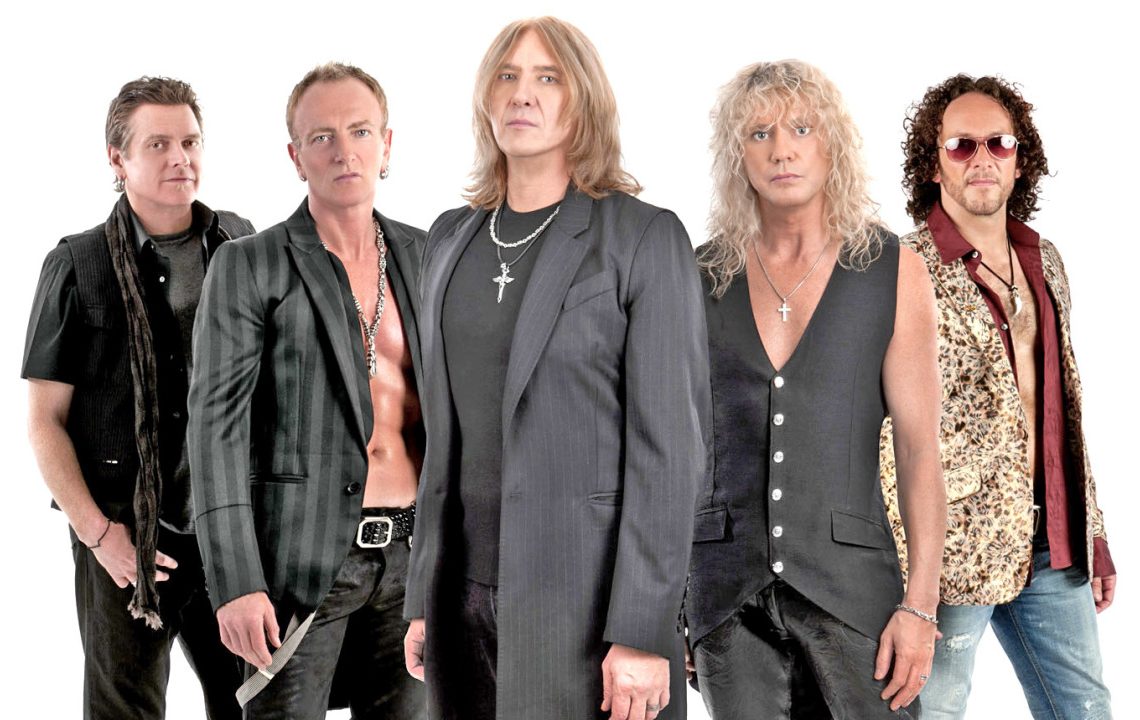 "Def Leppard" Worldwide Album Release Date: 30th October 2015
5th October 2015
Def Leppard are pleased to announce the release of a new studio album, "Def Leppard", on the 30th October 2015.
"Def Leppard" is the bands eleventh studio album – the first since 2008's "Songs From the Sparkle Lounge". From the instant hooks of album opener and first single "Let's Go" to the bass groove of "Man Enough", from the anthemic "Sea Of Love" to the beautiful album closer and future classic "Blind Faith", from the instant hit of "Dangerous" to the acoustic "Battle Of My Own", this is timeless Def Leppard: fourteen tracks that will delight fans and win over a whole new generation alike. Def Leppard have always known how to write hits, and this album is packed with them. The album was produced by Def Leppard, and longtime producer/engineer Ronan McHugh. The album was recorded at Joe's Garage.
Joe Elliott says, "We got together to see what we had with maybe putting out a three track EP in mind. All of a sudden we had twelve songs on the go, and two more would come just a few weeks later. It's the first album we've ever made with no deal in place & no one looking over our shoulders so the freedom was immense & I think you can hear it in the songs."
Def Leppard Tracklisting
1. Let's Go
2. Dangerous
3. Man Enough
4. We Belong

5. Invincible

6. Sea Of Love

7. Energized

8. All Time High

9. Battle Of My Own

10. Broke 'N' Brokenhearted

11. Forever Young

12. Last Dance

13. Wings Of An Angel

14. Blind Faith
Formed in Sheffield in 1977, Def Leppard have gone on to be one of the UK's greatest-ever rock bands. They have sold over 100 million albums worldwide in a career that spans three decades. Def Leppard's influential career includes dozens of huge hit singles and groundbreaking multi-platinum albums – including two of the best-selling records of all time, "Pyromania" and "Hysteria", both of which have been given the Diamond Award (over 10 million sales in the USA alone). These two albums alone contain 10 hit singles including the classic Leppard tracks "Rock of Ages," "Animal," "Pour Some Sugar On Me" and "Foolin'."
Def Leppard – Joe Elliott (vocals), Vivian Campbell (guitar), Phil Collen (guitar), Rick "Sav" Savage (bass) and Rick Allen (drums) – continue to be one of the most important forces in rock music. The group's spectacular live shows, filled with powerful melodic rock anthems, continue to sell out venues worldwide. Def Leppard's epic live shows and arsenal of hits have become synonymous with their name, leading the Rock Legends to be heralded as an institution in both the music and touring industry.
"Def Leppard" will be released through earMUSIC worldwide (excluding North America and Japan). earMUSIC is the music label of Edel GmbH, based in Hamburg, and home to many Great British rock artists.
Max Vaccaro GM earMUSIC said "Def Leppard shaped the ´post 70s´ history of rock music through a list of hits that is just incredible. Every time we were looking at the Def Leppard logo on a magazine or a tour poster we kept telling ourselves ´this band should be on our label…´. Words can´t express the pride and sense of responsibility we feel now that the band has decided to work with us for such an important album in their glorious career".
Jonathan Green earMUSIC UK said "I grew up near Sheffield at the same time they put the city on the worldwide music map, and having worked with them on their 2 most recent consecutive top 5 UK albums, it's great to have them joining us at earMUSIC with one of their strongest albums."
Henry Semmence MD of Absolute Label Services said. "Another great signing for EarMusic. We are really looking to forward to working with this iconic British rock band who have delivered a fantastic new album"
The UK will also see a CD fanpack release of the album in conjunction with Classic Rock magazine. The Def Leppard Fanpack will include:
– Brand new studio album – with bonus exclusive track
– 116-page magazine featuring all-new interviews with all five band members, all-new photos and a track-by-track guide to the album
– Collectable art cards
– Def Leppard metal keyring
· Price: £15.99
Pre-orders made before 12pm (GMT) on Thursday 1st October will receive an exclusive window sticker featuring the Def Leppard album artwork, PLUS the chance to win one of three pairs of VIP tickets aboard the 4-night Def Leppard Cruise from Miami, Florida (pre-sale gifts and offers are only open to residents of US and UK).
The magazine can be pre-ordered at http://www.teamrock.com/defleppard.
Def Leppard are currently in the midst of a sold out Arena tour in the USA. They will tour the UK and Eire in December 2015 with Whitesnake and Black Star Riders. Dates are as follows –
December 2015
Sunday 6 Dublin 3Arena EIRE
Monday 7 Belfast Odyssey UK
Wednesday 9 Newcastle Metro Radio Arena UK
Thursday 10 Glasgow The SSE Hydro UK SOLD OUT
Saturday 12 Birmingham Genting Arena UK SOLD OUT
Sunday 13 Nottingham Capital FM Arena UK
Tuesday 15 Manchester Arena UK
Wednesday 16 Cardiff Motorpoint Arena UK SOLD OUT
Friday 18 London The SSE Arena Wembley UK SOLD OUT
Saturday 19 Sheffield Motorpoint Arena UK SOLD OUT
Tickets are on sale now priced £45.00 Newcastle to Sheffield & £49.50 for Belfast & €59.50/€64.50 for Dublin (subject to per-ticket charge plus order processing fee) and are available from www.livenation.co.uk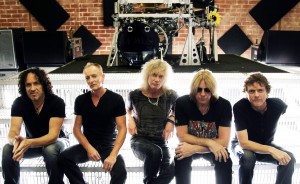 www.defleppard.com
www.facebook.com/defleppard
twitter.com/defleppard