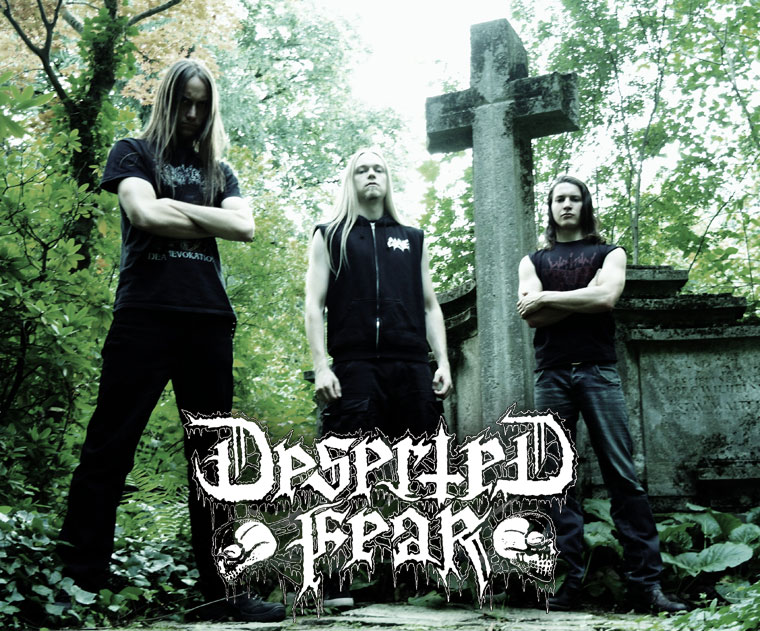 Deserted Fear – Kingdom of Worms
30th September 2014
Eisenberg, Germany's pulverizing death metal trio Deserted Fear return for another full length LP on F.D.A. Rekotz entitled "Kingdom of Worms". Known for their punishing style of death metal akin to Bolt Thrower and Hail of Bullets, Deserted Fear's newest album adds a touch of melody to their pot of violent death metal stew to make for a pretty savory record.
Mauel Glatter's riffs this time around remind me even more of what I love about Hypocrisy with passing nods to black metal played in a death metal manner. Known for his aggressive approach to the death metal vocal style, Glatter's passionate yells do not offer much diversity but are still a welcomed departure from the run of the mill guttural grunts of many contemporaries in the genre.
Tracks like "The Agony" and "Kingdom of Worms" should keep heads banging with underlying grooves in the riffs and a decent amount of thrash influences in the drumming. I particularly enjoyed the guitar work in "Mortal Reign" and found the way the riff carries the track quite enjoyable.
"Kingdom of Worms" is, overall, a fairly straight forward album with a specific goal as far as sound is concerned. While it reaches this goal quite effectively, musical and stylistic diversity is sacrificed in favor of a bleeding jugular vein for the listener.
If you're looking for a relatively powerful death metal album with no frills nor any nauseating trendy attributes to get in the way, "Kingdom of Worms" should be right up your alley.
Score: 7 out of 10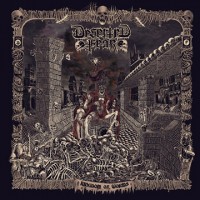 ALBUM INFO
Track List
1. Intro
2. Forging Delusions
3. Kingdom of Worms
4. Call Me Your God
5. Wrath on Your Wound
6. Torn by Hatred
7. The Agony
8. With Might and Main
9. Shattering the Soil
10. Mortal Reign
11. The Last of a Fading Kind
Label:
F.D.A. Rekotz
Release Date:
October 24th 2014