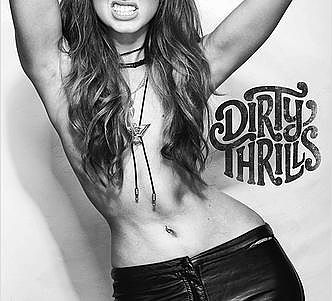 Dirty Thrills announce first UK headline tour and new releases.
24th August 2016
London blues rockers Dirty Thrills have just announced their first UK headline tour. The 'HEAVY LIVING' tour will begin on the 21st of October 2016 at The Firebug in Leicester and end with a special free show in London at The Big Red on 3rd of November.
Bass player Aaron Plows comments "Excitement for our first UK headline tour is so high at the moment, we are so ready for this tour. We love playing and writing music and without you guys we wouldn't be doing this tour. The new album is shaping up a treat and will be out early 2017. From the word go until we wrap things up at The Big Red in London, it will indeed be Heavy Living, Thrills and Spills"
The band have recently finished their headline tour across Spain and joined Europe as special guests across Europe, following a personal invite from Joey Tempest.  
Dirty Thrills will be releasing a single 'Rabbit Hole' Oct 10th followed by a very special acoustic EP 'Devils Wine' 21st October 2016.
Lead singer Louis James explains "Acoustic is pretty new to us, we played a couple of sets at Ramblin' Man Fair last month and were blown away by the response from the fans, so this is for them, with thanks!
The title 'Devils Wine' holds fond memories of my dad, who whenever he would enjoy a drink or two, he would recite the origins of the phrase 'Devils Wine'.
So come along to a gig, grab some devils wine, and enjoy."
Their recent performance at Ramblin'; Man caught the attention of the festival director Chris Ingham who had this to say "The last band I heard that channelled the true spirit of rock n roll adventure was Rival Sons. Dirty Thrills are cut from the exact same cloth, with an added sneery swagger that only the Brits can muster. I'm genuinely excited by the possibilities of what they can conjure up for us in the coming years. Hold on tight, it might well be the ride of a lifetime if they get it right." 
Check out their website for a full list of dates and details of where you can get tickets: http://dirty-thrills.com/
'HEAVY LIVING TOUR 2016'
OCTOBER 
Leicester Firebug 21st 
Cannock The Station 22nd 
Chester  The Live rooms 23rd 
Doncaster Diamond Lounge 27th 
Manchester Live room 28th 
Swansea Sin City 29th 
NOVEMBER 
Swindon Level 3 – 
London The big Red  Floor + after show end of tour party. 
Band links:
Website: http://www.dirty-thrills.com/
Facebook: https://www.facebook.com/DirtyThrills
Twitter: https://twitter.com/DirtyThrills
Instagram: https://www.instagram.com/dirtythrills/
 No Resolve https://youtu.be/BPPisa4PLwE
Hourglass https://youtu.be/dubzd5-aEms
Live session- Vintage TV  http://www.vintage.tv/page/id/41221