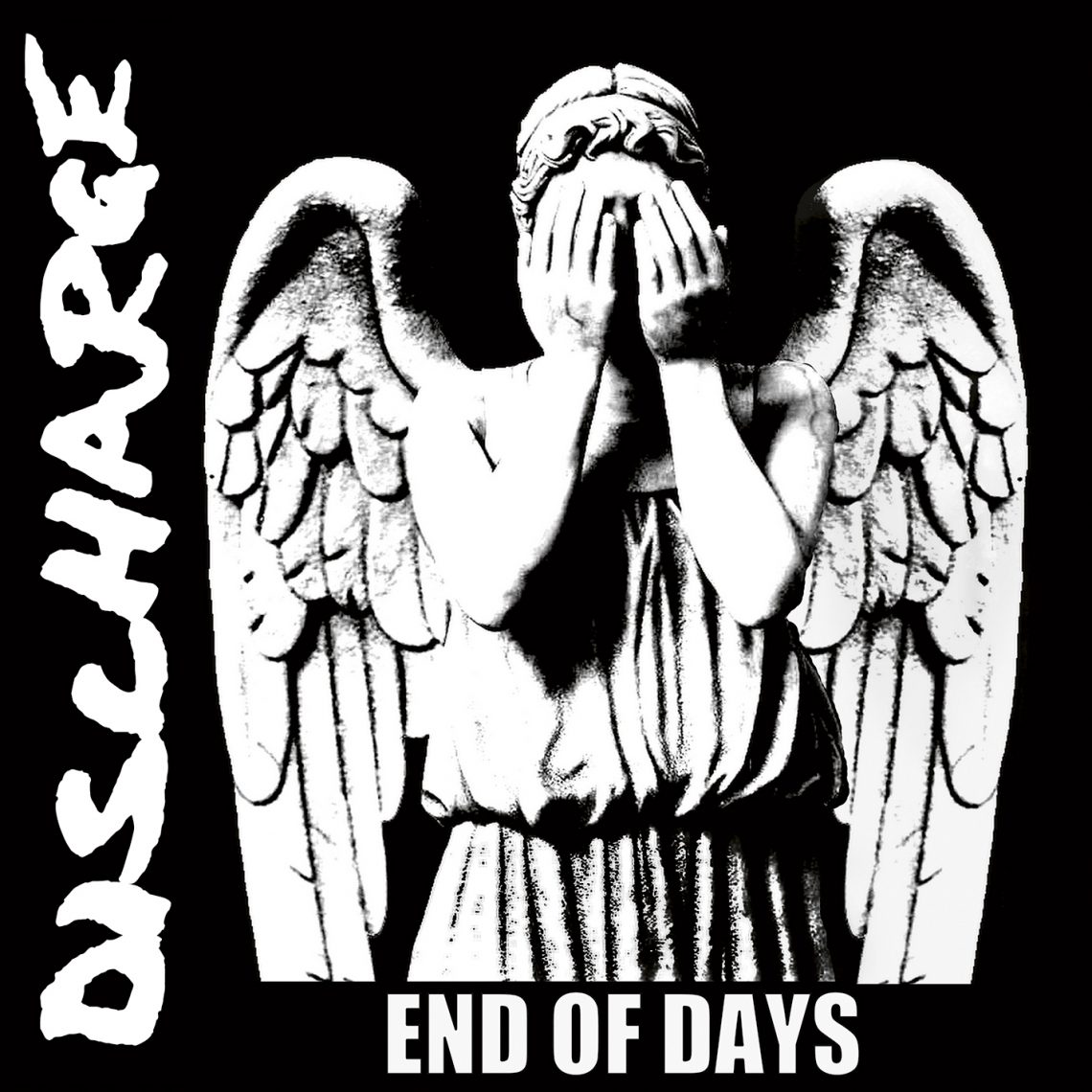 Discharge: End of Days – CD Review
15th April 2016
What good things have ever come out of Stoke?
The M6 or the A34, perhaps?
Maybe pottery?
All good answers, but the greatest thing to ever come out of Stoke is seminal British hardcore band, Discharge.
End of Days is only their seventh official album release in a career spanning almost 40 years and the first new record in eight years. They do like to keep you waiting.
The question is, was it worth the wait?
The answer, it seems, is yes, abso-bloody-lutely.
Let's not pretend that Discharge are steering their ship into uncharted waters with End of Days, but let's also not pretend that you want to Discharge to change direction in any way.
New World Order kicks off proceedings and it feels like slipping on a pair of shoes that you've not worn in years and remembering how comfy you always found them. Obviously the kind of shoes that you'd use for kicking the establishment's head in.
We're dragged into Raped and Pillaged and then the title track. It's a fairly relentless album. There are no eight minute acoustic guitar parts and no ballads. Why would there be ? This is hardcore and it's all about angst-ridden lyrics, shouty vocals, tight-as-fuck riffs and un-complicated guitar solos. And that is meant as the greatest of compliments – it ain't broke and Discharge aren't trying to fix it.
Hatebomb, Infected and Killing Yourself to Live continue in the same direction. If you aren't moshing by this point then you must be dead inside.

Looking at Pictures of Genocide gets the award for the album's least-cheery song title, but we didn't expect songs about holding hands and stroking kittens, did we?
And then, suddenly, Accessories by Molotov (part 2) is drawing to a close and we've been witnesses to a half hour masterclass in British hardcore. It's probably best to listen to the whole thing again immediately at this point. And again. And again.
If you love bands like GBH or Extreme Noise Terror, you will of course have listened to Discharge before and love them too. If you're more of a metalhead, have a listen and see where some of your favourite bands got some of their inspiration. James Hetfield and Max Cavalera are both fans, Jeff Hanneman was a huge lover of most things hardcore and Anthrax covered a Discharge song on their 1991 album, Attack of the Killer Bs.

These songs are going to be a great addition to Discharge's live shows, something this writer can't wait to experience at Rebellion Festival in Blackpool this August.
Track listing:
New World Order

Raped and Pillaged

End of Days

The Broken Law

False Flag Entertainment

Meet Your Maker

Hatebomb

It Can't Happen Here

Infected

Killing Yourself to Live

Looking at Pictures of Genocide

Hung Drawn and Quartered

Population Control

The Terror Alert

Accessories by Molotov (part 2)
End of Days is out on 29th April on Nuclear Blast
Score: 8 out of 10