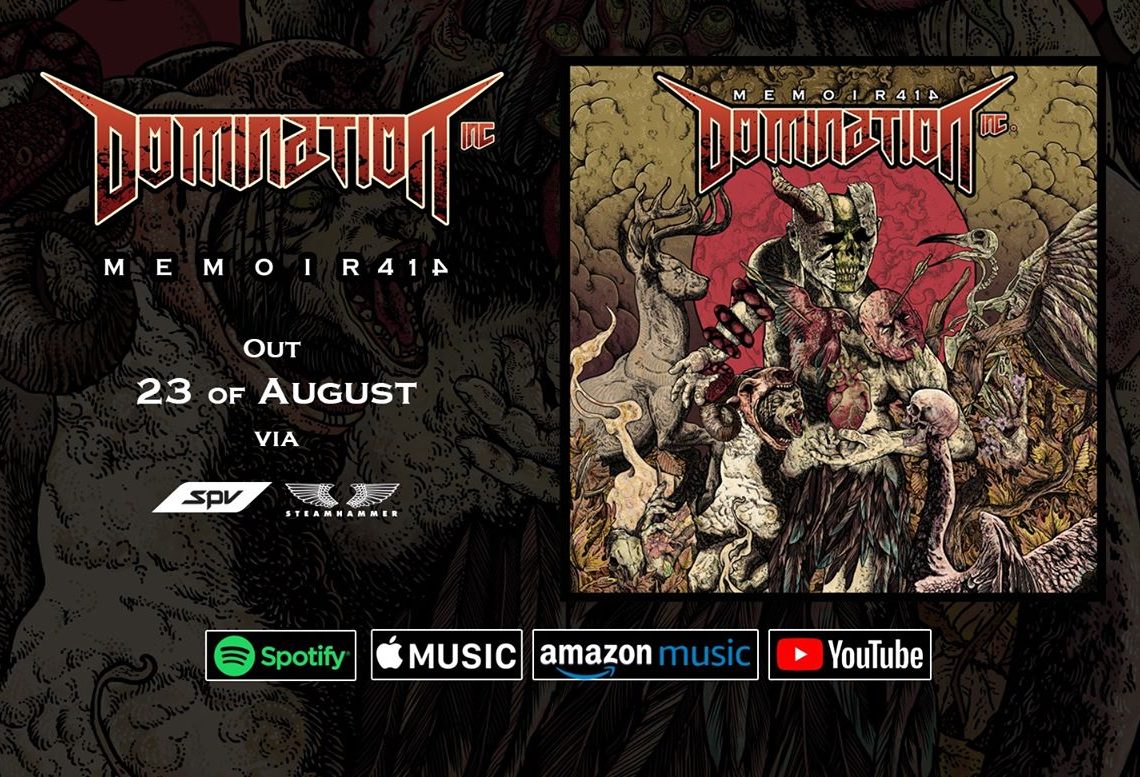 Domination Inc – Memoir 414
9th August 2019
0
By
Mark Booth
Greek metallers Domination Inc will release their second album 'Memoir 414' via SPV/Steamhammer on 23rd August 2019 (the debut album, 'Infants Of Thrash', was released under Domination. However (I believe) due to legal reasons they changed it to Domination Inc.) So what does the follow up release give fans and new listeners? Well in a brief nutshell, 'Memoir 414'  is a Pantera worshiping release.
That isn't a bad thing, and I suppose imitation is the best form of flattery and all that. I suppose we should maybe have expected this as seen as they are named after a Pantera song! 'Memoir 414' is a heavy slab of thrash tinged metal in the vein of Pantera and if you are looking for someone to fill the void left by Pantera, then Domination Inc might be a band for you to check out. Or alternatively I suppose you could just dig out your Pantera records and play them?!?
'Memoir 414' is an enjoyable album and on the occasions when they don't let the Pantera imitation shackles tie them down to much (never fully break free) and let loose, then tracks such as 'Culling' are really good and showcase what they are capable of and will have you headbanging furiously. I also quite enjoyed the 'Love Me Forever' cover as well, instead of doing a straight forward carbon copy cover they have added their own twist to the song. Is it better than the original, nope, but it's a fresh take on the song and that's pleasing to hear.
'Memoir 414' is not a classic metal album by any stretch of the imagination, however it is a highly enjoyable slab of metal. If you love Pantera or you don't like your metal to extreme. Then hell go check out these Greek metallers as they will take you on a metal ride you'll love at the time, but isn't overall memorable, kind of like an okay roller-coaster! However enjoy it for what it is and you'll find pleasure in this release.
SCORE – 6.5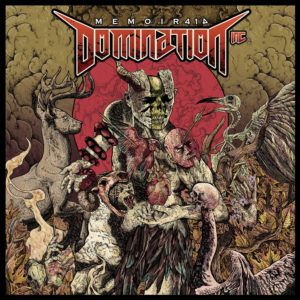 Track Listing
1. Cutting edge
2. Day VIII: Deus' ignorance
3. The sickening
4. Dark city
5. Dehumanized
6. Crux, Nux, Lux
7. The Eye
8. Culling
9. Love me forever (Motorhead cover)
Label:
SPV/Steamhammer 
Release Date:
23rd August 2019
For all things Domination Inc, click HERE and to purchase the album,click HERE
How useful was this post?
Click on a thumb to rate it!
Average rating 3 / 5. Vote count: 2
No votes so far! Be the first to rate this post.
Related
About the author
Devotees and followers of the Cult of Cletus, I am your true God and my word is law! I come forth to spew daemon loving music at your ears and to corrupt your little mind. My words maybe harsh but I want only the best for my minions! So when I discover a new deadly spawn of music take heed and purchase...