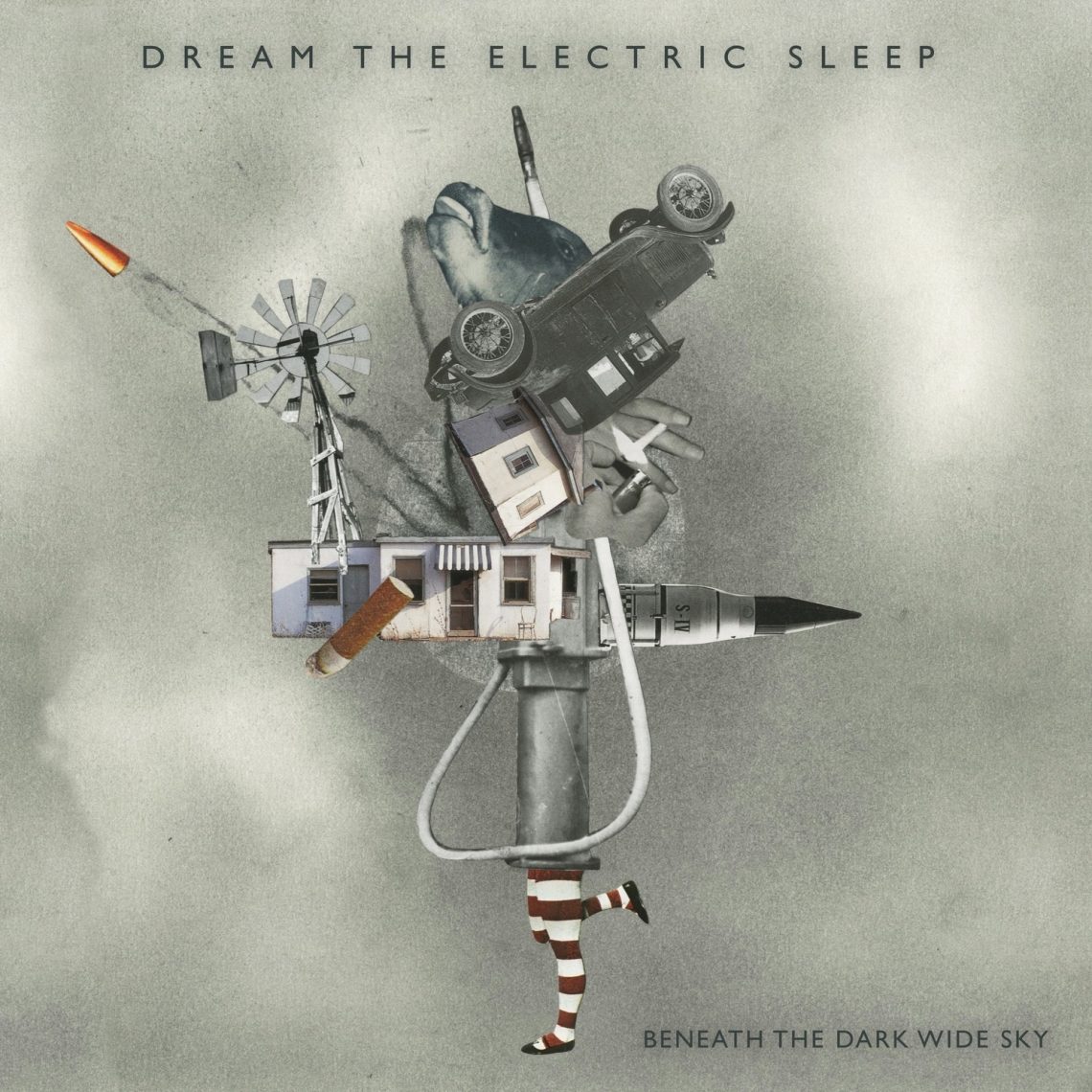 Dream The Electric Sleep – Beneath The Dark Wide Sky
3rd August 2016
Dream The Electric Sheep unleashed their new eclectic progressive rock album 22nd July of this year & what a mix of styles this album is.
Combing the headiness of Hawkwind, the grunge element of Soundgarden & the technical of early Genesis, this record is not missing a trick for it's accesabilty & appeal to metal heads.
The single Let The Light Flood In combine shoegazer with a touch of Pink Floyd & is an early indicator of what to expect from this experience.
Tracks like Flight & The Good Night Sky are a outstanding slice of  trance like psychedelia. I can imagine this being listened to in a room just doused in black light, joss sticks lit & melting into the comfort of a bean bag.

Culling the Heard is, as the title suggests even with it's Dave Gilmouresque harmonies, one of the heavier moments on the album . Coupled with Headlights makes these both firm favorites on this opus.

This is Dream The Electric Sleeps 3rd album is a ruddy good album & their most elaborate offering to date.
Score 7.5/10
Beneath The Dark Wide Sky
Track List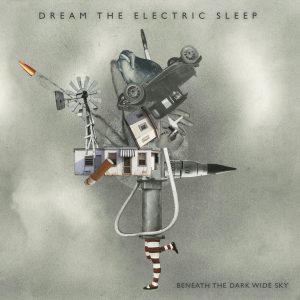 1. Drift
2. Let the Light Flood In
3. Flight
4. We Who Blackout the Sun
5. Hanging By Time
6. Culling the Herd
7. The Last Psalm to Silence
8. The Good Night Sky
9. Headlights
10. Black Wind
11. All Good Things
For fans of Dream Theater, Transatlantic, Genesis, Temple of the Dog & Soundgarden

Check Dream The Electric Sleep band on Facebook, and Beneath The Dark Wide Sky (Limited 2LP Vinyl, CD Digipacks and T-shirt Bundles) can be ordered here: