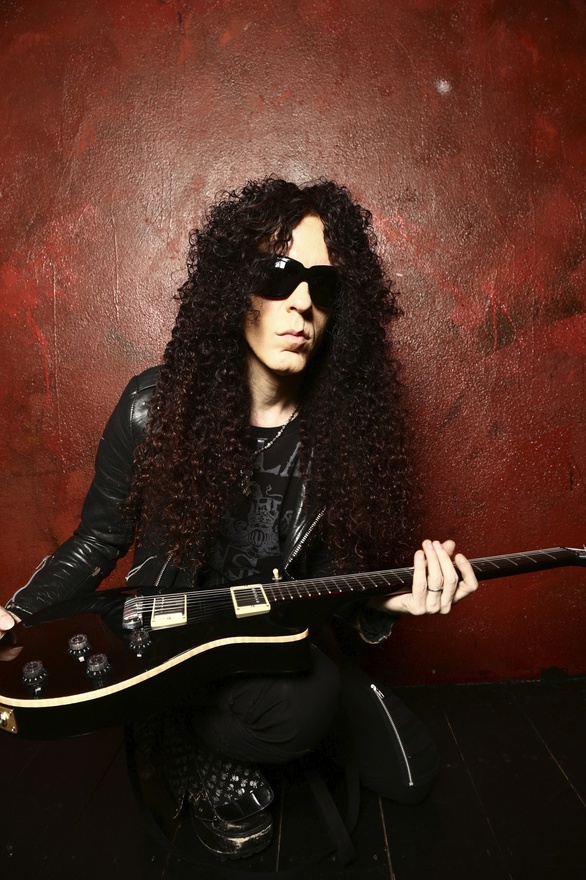 MARTY FRIEDMAN DEBUTS "MEATHOOK" VIDEO ON BILLBOARD
3rd August 2016
Iconic guitarist MARTY FRIEDMAN has spent the last two years conquering audiences across the globe on a world tour in support of his critically-acclaimed 2014 solo album "Inferno", which included FRIEDMAN performing 
a record-breaking jaunt across South America, touring extensively throughout Europe with acts such as Gus G. (Firewind, Ozzy Osbourne), Arch Enemy and Kreator, appearing at multiple high-profile gigs in his current home country of Japan (Loud Park) and his first return to the U.S. in over 12 years.  

FRIEDMAN will wrap up his global tour with a return to the U.S. for a special orchestral performance at the lauded Hollywood Bowl on Sunday, August 14 with acoustic flamenco duo Rodrigo y Gabriela, who appeared on "Inferno" on the single "Wicked Pancea".
FRIEDMAN commented, "I`m SO excited to play the Hollywood Bowl, and even more excited to do it with my friends Rodrigo y Gabriela AND a full orchestra! They did a great collaboration with me on my "Inferno" album and we've met several times in Japan talking about how to make this Hollywood Bowl show a once in a lifetime kind of ultra special show. Can not wait." As a final hurrah, he will head back to Japan to cap off the tour with a set at Summer Sonic – Japan's largest music festival.

In celebration of the upcoming appearances, FRIEDMAN has teamed up with BILLBOARD to premiere the gruesome music video for his manic single "Meathook" featuring Shining (NOR) frontman Jorgen Munkeby on saxophone. FRIEDMAN describes the video as "
a very fresh and aggressive collaboration of my guitar and Shining`s Jorgen Munkeby`s violent sax playing".
Marking his first-ever Billboard charting solo release, "INFERNO"
won extensive praise from critics and fans alike upon its release earlier this year, receiving coverage from mainstream media outlets ( Grammy.com, NPR) and rock press  (Guitar World, Revolver, Decibel, Metal Hammer, Vintage Guitar) alike.
Described by Rolling Stone as 
"rich with complex melodies and nuanced arrangements," "Inferno" features 12 dynamic tracks featuring guest appearances by the likes of Danko Jones, Alexi Laiho, Dave Davidson and a special songwriting collaboration with former Cacophony bandmate and ALS survivor Jason Becker. Pick up a copy of "Inferno"  from Amazon at 
https://amzn.com/B00KGJ4YS4
.

FRIEDMAN is currently working on material for his upcoming 2017 solo album. Stay tuned for details in the coming weeks! 

martyfriedman.com
facebook.com/martyfriedman.official/

twitter.com/marty_friedman